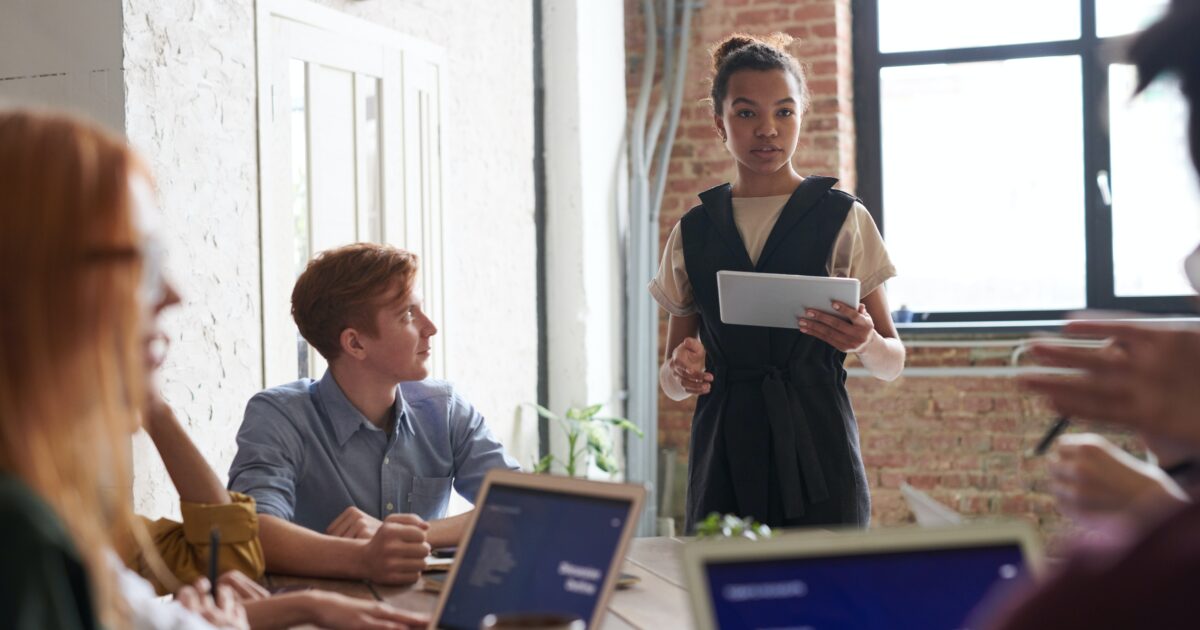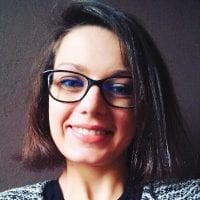 Anna Popek
09.03.2023 • 4 minutes reading
How to improve internal comms with its digital transformation?
Digital transformation brings enormous growth potential to internal communications. Unleashing it, however, requires the adoption of a coherent and effective strategy. However, choosing the right tools is only one element of it and the other ones are equally important. So, how to improve internal comms with properly conducted digital transformation?
Is digital transformation all about tools?
Most companies have already learned much of the benefits of digital transformation. Modern customer-facing technologies, among other things, improve the quality of service and take digital experiences to the next level, helping companies build trust and customer loyalty. Similar effects are expected from digital transformation involving employee processes.
In the case of modern internal communication tools, the benefits can be spectacular – digital transformation in this area will improve productivity and speed of work, streamline the flow of information, help strengthen organizational culture and increase employee engagement. Such effects, however, require a strategic approach, as tools alone are the foundation, but they are not enough to achieve full success.
How to improve internal comms with the help of digital transformation?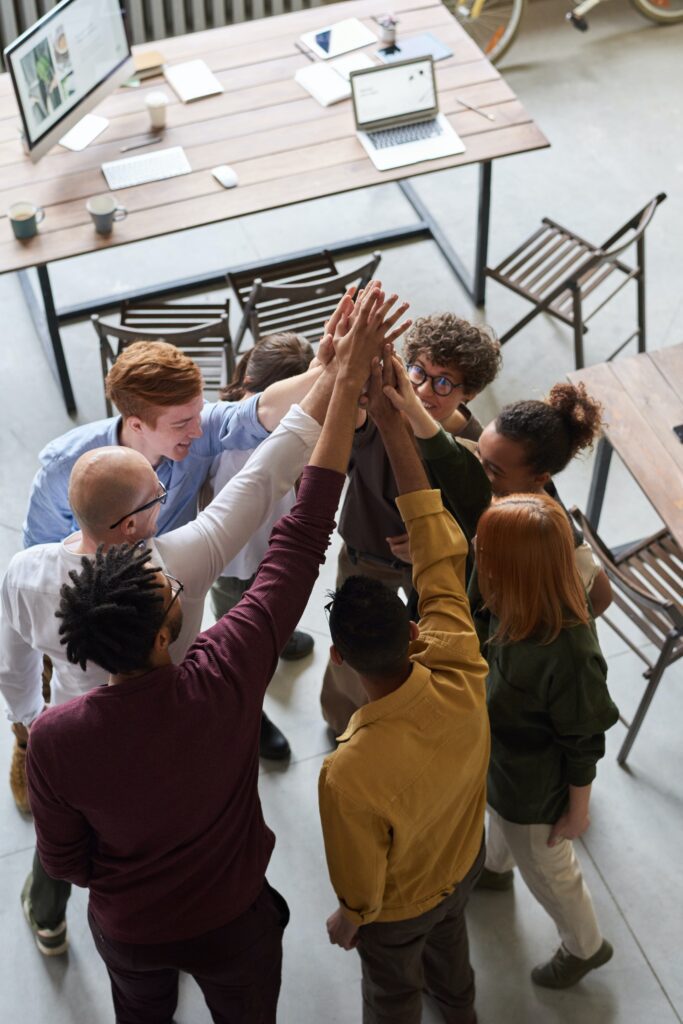 Companies seem to have undergone the greatest digital transformations in the area of internal communications during the pandemic. However, according to the State of the Sector report, 39% of IC and HR professionals surveyed said their companies will invest in IT systems and technologies in 2023. But still, simply implementing new tools is not enough to significantly improve internal comms. According to McKinsey, only 30% of companies will do so. So, here are 5 steps that will bring organizations closer to being among them and improve internal comms.
How to improve internal comms?

#1 Set goals
The success of a digital transformation to improve internal comms depends largely on the maturity with which the organization approaches projects and change management processes. In both situations, the starting point should be proper goal setting. This will be helped by answering the questions of what needs to be improved in internal communications and what (who) the digital transformation is intended to serve and to what extent. Clearly defined goals will guide the way forward and determine where internal communication should go with modern technology. 

#2 Choice of tools
In the aforementioned State of the Sector report, one in five respondents notes that IT tools for internal communications do not match its strategic goals. The exact number of professionals believe that they lack analytical capabilities and performance measurement. This means as much that the tools have been selected inappropriately for their needs, and therefore do not fulfill their role. However, several solutions on the market can be matched to the needs and individual goals of the organization. One of them is the Workai platform – the range of functionalities included in it, as well as the advanced analytical module, allow HR and IC specialists to tailor the tool to the specific requirements of their company.

#3 Engage stakeholders
Wesley Walden, the senior partner at McKinsey, believes that the success of implementing digital transformation in an organization depends on the CEO's full commitment and willingness to use the full potential of IT tools. However, in projects aimed at improving internal communications, it is important to keep in mind the involvement of the entire organization – from leaders to all employees in departments and individual teams. Their cooperation in this field can help break down silos, which will give the company a whole new development potential.

#4 Engaging communication
The success of most internal projects in an organization depends on it. Thanks to modern technology, communication can be effective and multi-channel like never before. When carrying out a digital transformation that improves internal communication, it is worth using all available tools that make communication memorable and mobilize activity (liking, commenting, sharing, etc.). Clear, concise, simple messages in the form of audiovisual materials (videos, infographics, memes, gifs, etc.) or interesting stories (storytelling!) allow you to direct employees' attention to valuable content and encourage the use of new tools.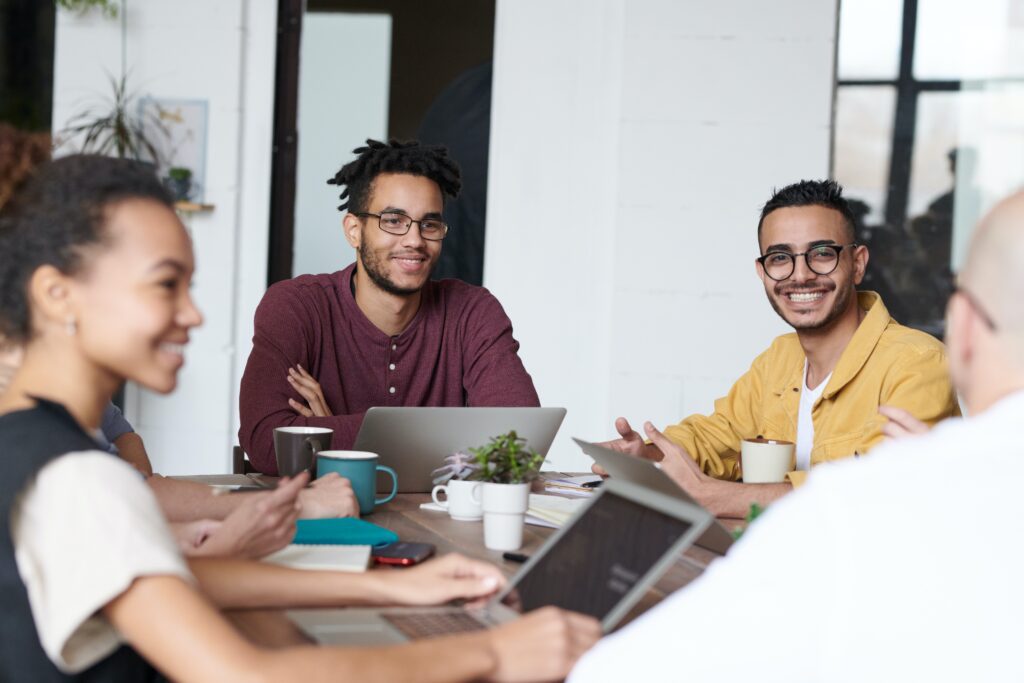 Digital transformation is a huge opportunity for organizations that need to streamline and improve internal comms. The key to success is, of course, choosing the right tool. A comprehensive strategy is no less important. It must include clear goals, promote collaboration, and communication, and provide support to those affected by the transformation. These are the basic elements that will help companies use digital communication tools to increase employee engagement, productivity, and satisfaction.
Read more:
5 facts about digital transformation in internal comms (workai.com)
Making your workplace
work for you
A complete, intelligent solution, allowing you to empower your team, get more done, and work better together.