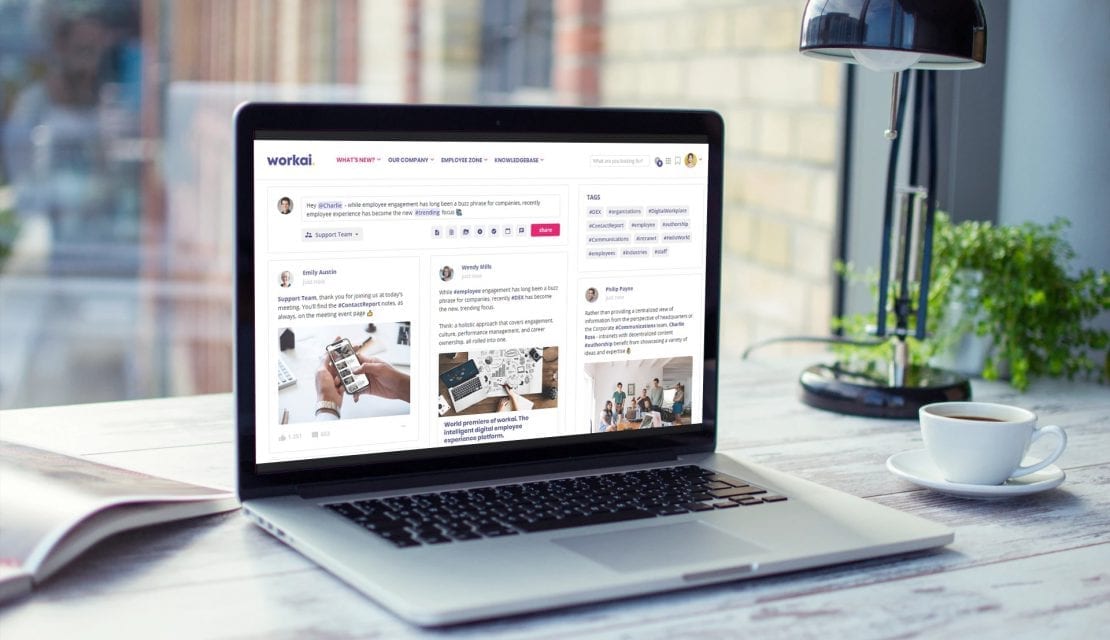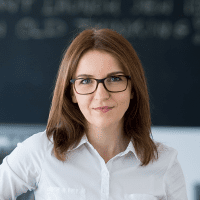 Marta Rogalewska
19.03.2020 • 8 minutes reading
COVID-19: Lessons learned from the first weeks of forced remote work in enterprise-class organizations
Article highlights:
Initial weeks of mass use of remote work mode caused by coronavirus are an important lesson for all companies.
Remote work can be profitable, attracts advanced employees, accelerates digital transformation and saves money.
Remote companies are facing problems in three areas: technical limitations, lack of skills, the struggle of loneliness/isolation.

The coronavirus outbreak has put many countries on lockdown, closed schools, institutions and businesses and prompted business leaders to suddenly turn their companies remote. Armies of home-working employees joined what Time calls "the World's Largest Work-From-Home Experiment". What are the results of the initial weeks of this mass use of remote mode by companies? What have we learned these days?
Some good news in a harsh reality
Many studies show remote workers are more productive and profitable than in-house employees. Above all, it gives them a chance to work on a flexible schedule. And that's the most appreciated benefit according to 40% of respondents of the Buffer report. This is especially visible among employees in their 20s and mid-30s. They value meaningful experiences more than possessions, and they want to be able to pay attention to all the important aspects of their lives, including family quality time, hobbies and entertainment. They quickly get used to the mobility and convenience that new technologies offer them. They are most susceptible to the growing digital transformation.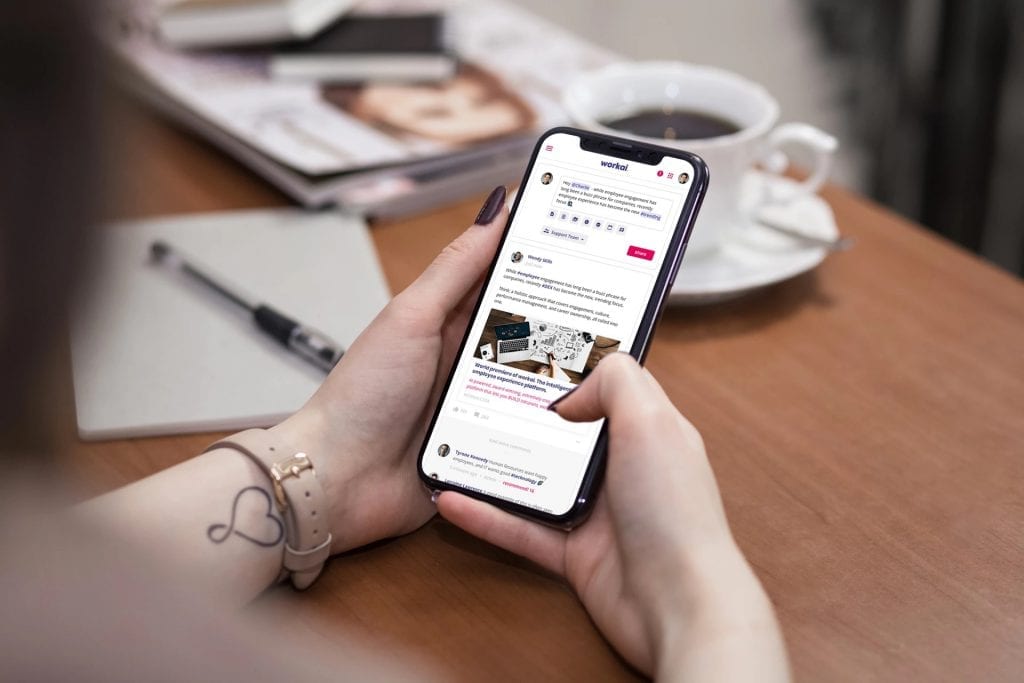 It is impossible to overlook that the current situation significantly accelerates the progress of civilization changes related to communication technologies. The revolutions that were expected in the upcoming years suddenly happen a matter of weeks or even days.

Of course, working from home requires developing new methods of everyday routines, changing habits, and accepting this new lifestyle. But researchers emphasize that this change brings long-term employee satisfaction. Don't be surprised if your employees will not want to come back to the office!
Remote work brings employees satisfaction, productivity gains and of course cost savings! Having teammates work remotely can help companies save money on office space, facilities, or… coffee! These savings are a way to cover the costs of good tools and training or coaching the company's managers. A top-class comprehensive digital employee experience (#DEX) platform, such as workai, costs the equivalent of a cup of coffee per month and allows organizations to quickly regain control over the internal communication with a remote workforce.
Pro TIP!
Looking for motivational perk idea? ☕
Offer employees working at home additional bonuses to cover their private internet connection costs. Remote-work leaders grant their teams additional "coffee bonuses" special subsidies for buying coffee at home. 🙂 This shows appreciation and understanding that there are still costs associated with working remotely.
Not everything looks so rosy
So, we know that remote work can bring many benefits. But the first weeks of mass changes have shown that companies are facing problems in three areas:
technical limitations
lack of skills
the struggle of loneliness/isolation

Problem one: technical limitations
Lack of infrastructure, equipment, data security measures, and digital tools can be a difficult problem to solve overnight. Time has become a key factor these days. Software solutions available in the cloud (no need to personally contact their creators), already approved by the market and ready in minutes, gain the advantage.

Time of implementation, adoption, and integration can be additionally saved by choosing those solutions that, like workai, combine many different tools on one platform and are integrated with the most popular work ecosystems (like Microsoft Office 365). One subscription provides an intranet, internal social portal, company's knowledge base, and many other tools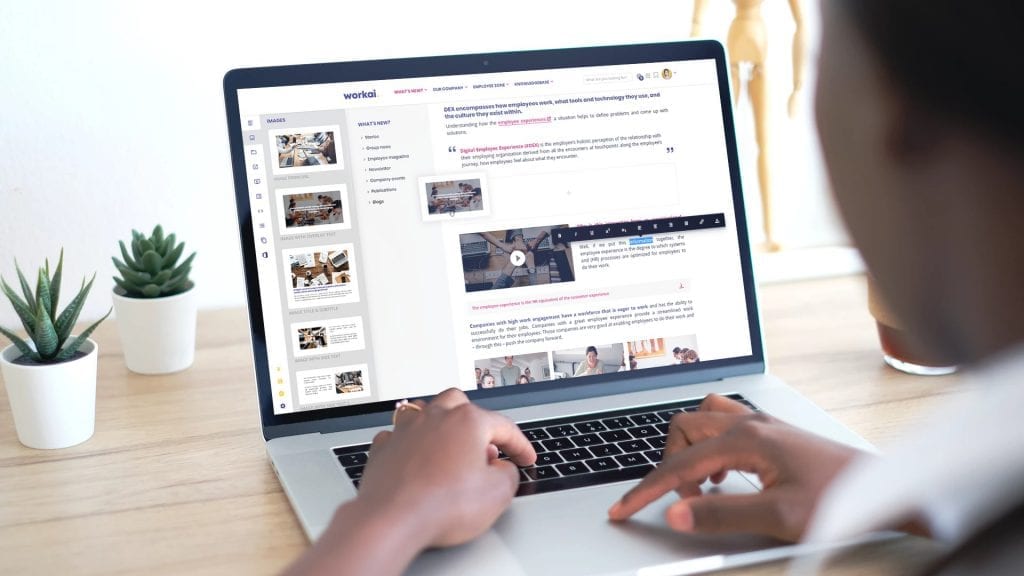 workai comes with the powerful, yet simple and fun-to-use visual CMS editor. It allows many employees to be involved in creating their content and thus in the product's quick launch. They do not need to have any IT skills, and the AI-powered platform guides them and helps to speed up their work.

The pandemic isolation has caused a real race and fierce competition among online messengers. The features of all apps are being strictly tested and extended to the limits of their efficiency right now. We need and expect friendly interfaces, multi-person teleconferencing capabilities, remote work on shared documents, integration with file and resource exchange, structured notes from online meetings, accessibility on various devices, data security, use of cognitive services… When an organization works on the Microsoft solutions ecosystem, Microsoft Teams turns out to be the obvious choice, as it allows all of the above.

The general rule to organize a digital workplace based on large digital ecosystems speeds up the launching process and makes it more efficient. So focusing on Microsoft solutions (MS Exchange, Teams, Office 365, Azure) or choosing multipurpose platforms like workai helps to implement digital transformation and telecommuting models at a faster pace, with less risk of solutions' incompatibility and quicker employee training.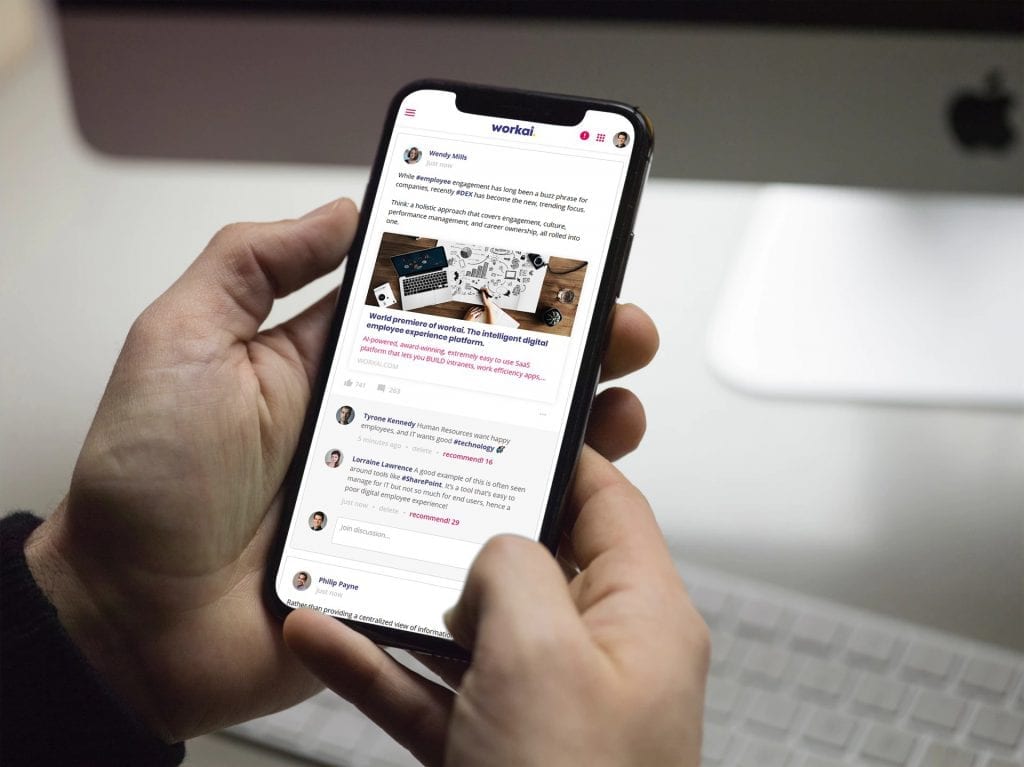 Problem two: lack of skills in remote management
This sudden change in the practice of management can be challenging for managers. Some may feel they have to be physically present to be good coaches, ensure that they can engage workers from a distance. Also, there are still some managers who don't trust workers they can't see. They may worry about disruptions to the workflow they're accountable for.

All of them faced the reality of managing employees in a new way, and they were not given a chance to prepare. Based on Gallup analytics we've pointed out three key mistakes that novice remote managers make.

They do not personalize their approach

Individualized coaching to a remote workforce requires not only greater determination but also more powerful techniques and tools. As always communication is everything. Good leaders must know what are the conditions under which each and every team member performs best. He/She should directly ask about this and also about employees' concerns, workflow and emotional response to home-office work situations.

Obtained data can be merged with advanced digital workplace analytics (showing employees' activity, engagement and satisfaction levels), to set up the best course of action and ways of communication to every single worker.

In enterprise-class companies, this kind of communication segmentation is possible thanks to the automated targeting of digital content. That practice is being taken over also by medium-sized and smaller organizations due to the increasing availability of targeted communication solutions on platforms such as the previously mentioned workai.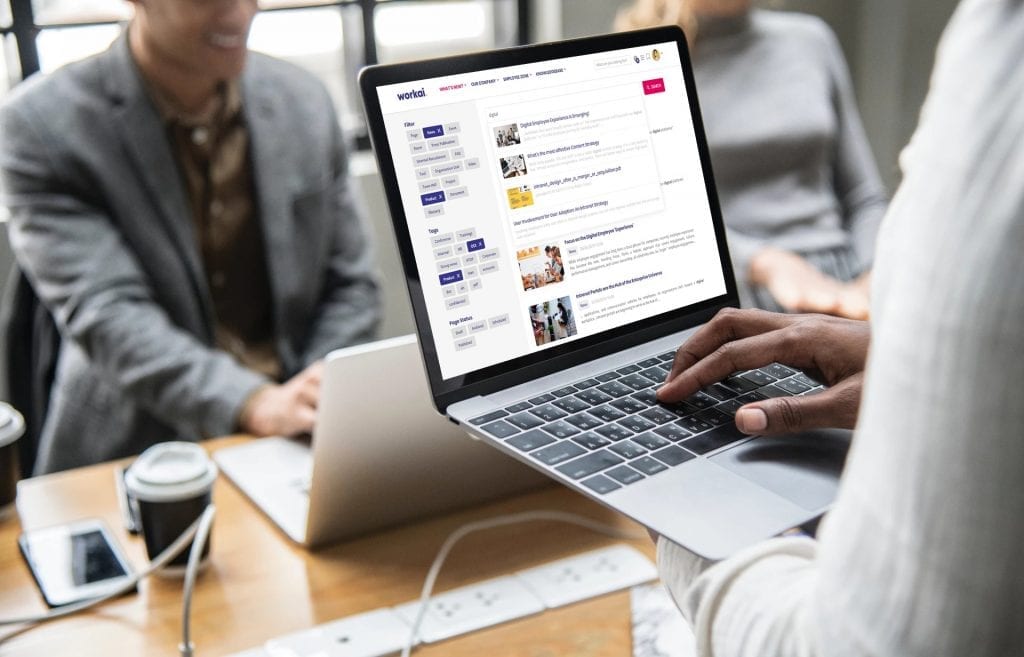 They do not set clear expectations early
Clear means well-defined and simple. What exactly should be done? What are the quality factors? When it should be finished? Why are we doing it (what is the company's purpose connected with this project)? Well-specified tasks lead to faster action and effective execution.

Tools help in clear communication and help to gather all guidelines in one place. Besides research from the University of California Irvine professor Judith Olson found that the success of any remote work depends on similar work styles of team members, their mutual sympathy and them having access to the technology that allows them to collaborate. But it has to be a technology that they know how to use. That shows that even the best team relationships will not be enough without good, well designed and easy to use digital tools.


They underestimate the role of regular communication
Managing in a way that drives high performance requires frequent conversations, and we've just lost chances for spontaneous chats in the office kitchen.
Regular conference calls have to be scheduled and wisely moderated. They play a crucial role in keeping the employees within information circles and maintaining relationships necessary to perform efficient teamwork.
Especially in difficult times like now, to maintain trust in leadership, as many communication channels as possible should stay open and active.
Project status pages, messages, webinars, video- or voice-recordings can ensure employees that nobody becomes cut off.
Pro TIP!
Do not give up integration during lock-down time.
Socializing is crucial for people who need lots of interaction to keep their energy up. Create online event pages in your intranet, share the news through personalized invitation messages and push notifications. Invite your team members to company online integration using a synergy of Microsoft Teams and workai intranet features.
Problem three: loneliness and unwanted isolation
Remote work isn't always as Instagram-worthy as it may seem. In a Buffer study, nearly 2,500 remote workers around the world were asked to name the biggest struggle with working remotely. They named unplugging from their work (22%), loneliness (19%) and communicating (17%).

One-fifth of a workforce suffering from loneliness is a lot of people. It's worth acknowledging that isolation, anxiety, and depression are significant problems when working from home. Managers are the ones that need to figure out ways and systems to resolve these complex issues.

But first, we have to clarify the difference between loneliness and isolation.
Loneliness is emotional. It's a feeling caused by our natural need to be among other people. Isolation is technical and related to lack of access. Isolated workers can think their achievements are not being recognized, they can't get the resources or information they need, they feel cut off. Let's face it – some people choose remote work because isolation boosts their productivity. It's all about balance.

Gallup discovered that when employees spend some time working remotely and some time working in a location with their coworkers their engagement climbs. Those who work remotely 60% to 80% of the time are also the most likely of all employees to strongly agree that their engagement needs related to development and relationships are being met.

In the present, pandemic reality meeting those guidelines seem to be the biggest challenge. Most of the companies, limited by the risk of disease, cannot organize even 20% of the work time spent by employees at company headquarters. We have to get the most out of our tools by trying to recreate digital twins of real relationships and face-to-face communication.
If we fail and Gallups research is right, we may be forced to face the consequences, which will be a decrease in employee engagement. And this translates directly into expected business outcomes. According to decades of research, when employees are engaged their performance soars: highly engaged workplaces can claim 41% lower absenteeism, 40% fewer quality defects, and 21% higher profitability.

Making your workplace
work for you
A complete, intelligent solution, allowing you to empower your team, get more done, and work better together.