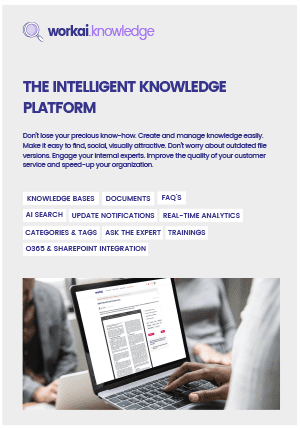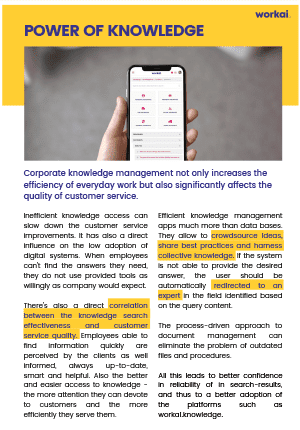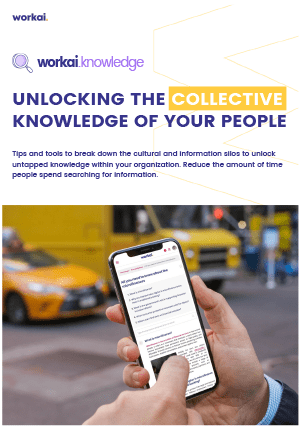 Unlocking the collective knowledge of your people
Tips and tools to break down the cultural and information silos to unlock untapped knowledge within your organization. Reduce the amount of time people spend searching for information.
Corporate knowledge management not only increases the efficiency of everyday work but also significantly affects the quality of customer service.
Inefficient knowledge access can slow down customer service improvements. It has also a direct influence on the low adoption of digital systems. When employees can't find the answers they need, they do not use provided tools as willingly as a company would expect.
Learn how to:
Build rich and elastic Knowledge Bases
Engage your internal experts
Improve the quality of your customer service and speed-up your organization
Efficient knowledge management apps are much more than databases. They allow to crowdsource ideas, share best practices and harness collective knowledge. If the system is not able to provide the desired answer, the user should be automatically redirected to an expert in the field identified based on the query content.
Transform your Employee Experience
Take a free 30-day trial or book a demo with one of our experts