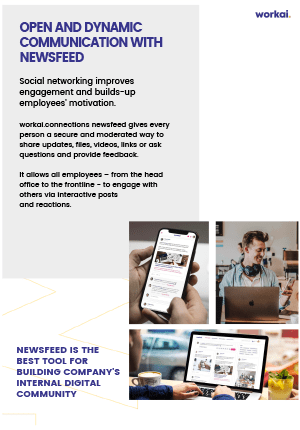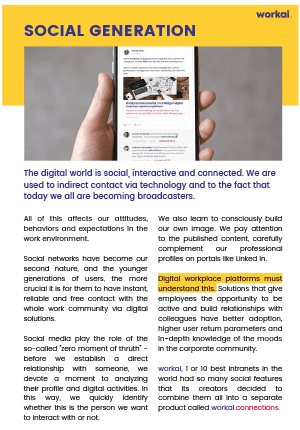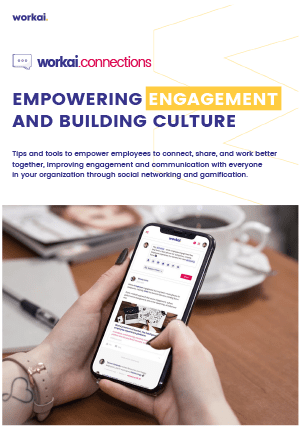 Empowering engagement and building culture
Tips and tools to empower employees to connect, share, and work better together, improving engagement and communication with everyone in your organization through social networking and gamification.
The digital world is social, interactive and connected. We are used to indirect contact via technology and to the fact that today we all are becoming broadcasters.
Social networks have become our second nature, and the younger generations of users, the more crucial it is for them to have instant, reliable and free contact with the whole work community via digital solutions.
Learn how to:
Drive and monitor employee engagement with the help of internal social network
Create channels to streamline discussions around specific topics
Empower and motivate people with rewards
Social media play the role of the so-called "zero moment of truth" – before we establish a direct relationship with someone, we devote a moment to analyzing their profile and digital activities. In this way, we quickly identify whether this is the person we want to interact with or not.
Transform your Employee Experience
Take a free 30-day trial or book a demo with one of our experts