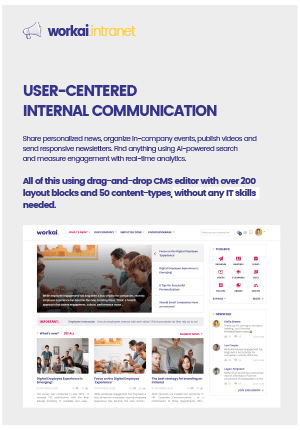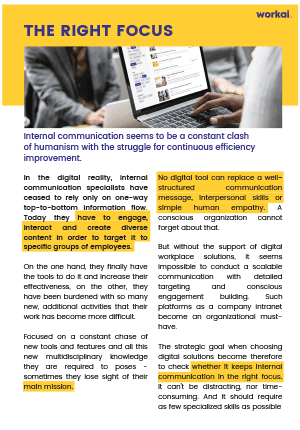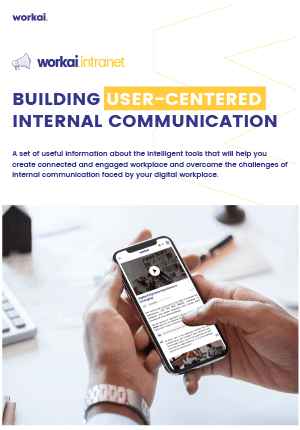 Building user-centered internal communication
A set of useful information about the intelligent tools that will help you create a connected and engaged workplace and overcome the challenges of internal communication faced by your digital workplace.
Internal communication seems to be a constant clash of humanism with the struggle for continuous efficiency improvement.
In the digital reality, internal communication specialists have ceased to rely only on one-way top-to-bottom information flow. Today they have to engage, interact and create diverse content in order to target it to specific groups of employees.
Learn how to:
Increase adoption
Measure your actions
Control the information flow
No digital tool can replace a well-structured communication message, interpersonal skills or simple human empathy, but without the support of digital workplace solutions, it seems impossible to conduct a scalable communication with detailed targeting and conscious engagement building.
Transform your Employee Experience
Take a free 30-day trial or book a demo with one of our experts