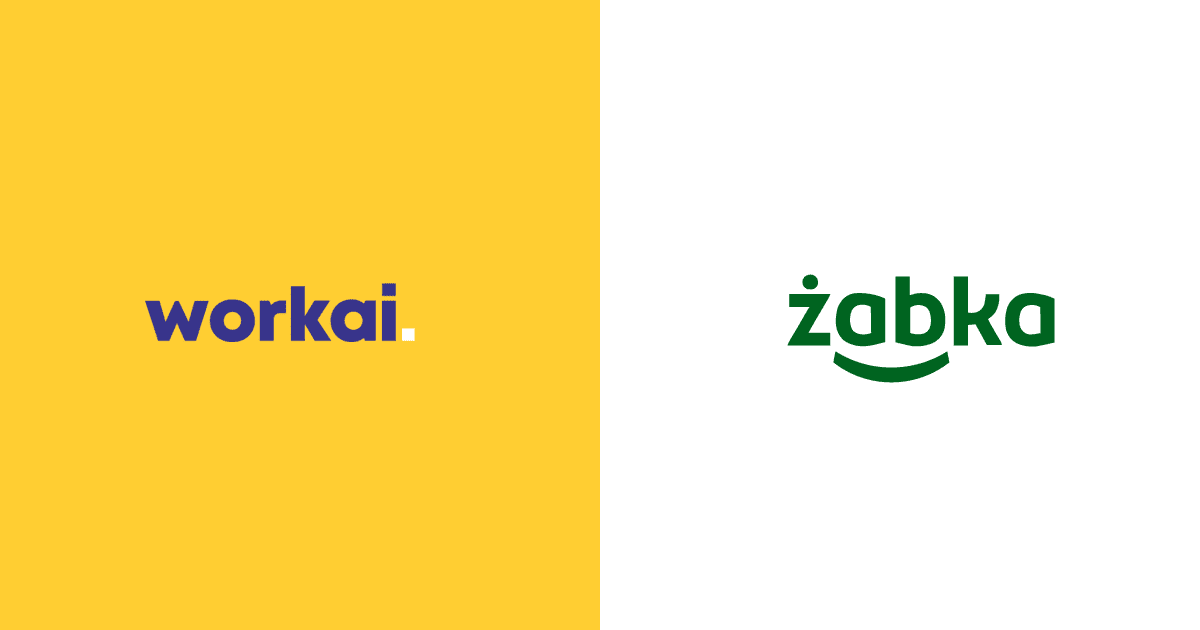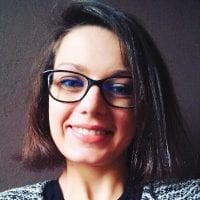 Anna Popek
23.12.2021 • 5 minutes reading
Workai launches retail intranet in CEE's largest store chain – Żabka
Digital transformation is one of the pillars of Żabka Group's development. The company successfully carries out its subsequent stages, focusing on modern and innovative solutions that are dedicated not only to its customers but also to its employees.
To increase their engagement and improve information flow within the organization, the company deployed Workai - the cloud-based multichannel employee experience platform. The platform combines the functions of a retail intranet, an internal knowledge base, analytical tools, and an internal social network.
Implemented in just a few months, the solution is a product appreciated on the market – one of the 10 best-designed intranets in the world.
Digitalization is playing an increasingly important role in building relationships with and between employees. This became particularly evident with the outbreak of the pandemic, which showed us how important technological facilities are for the management of a company and its continued operation. For years, Żabka has had systems that allow its employees to use company resources regardless of time and place. The implementation of Workai platform will allow us to even better support our nearly 3.000 employees, especially in the area of internal communication and knowledge management. The platform has many modules that allow us to implement our communication strategies

Jolanta Bańczerowska, Member of the Management Boards, Chief People Officer of  Żabka Group.   
Retail intranet for a distributed organization
By choosing to implement Workai, the company continues its pioneering retail strategy of implementing innovative technological solutions that enhance the digital experience of employees at all levels of the organization. Thanks to the retail intranet platform, Żabka will improve internal communication and information management in its dispersed organization, among employees performing their duties in a stationary, remote, or hybrid mode. What's essential, Workai doesn't require technical knowledge or a lengthy implementation process.
The implementation of Workai at Żabka proves that Żabka not only focuses on building new shopping experiences for its customers, but also relies on innovative solutions that can be used in daily work by several thousand employees. Workai is an answer to the growing need to improve communication, engagement and productivity inside the company, especially in case of distributed retail organizations, such as Żabka.

 Łukasz Skłodowski, CEO of  Workai. 
Workai partners with Microsoft to accelerate digital transformation at Żabka
Digital transformation at Żabka is supported by the latest cloud technologies. In cooperation with Microsoft, the organization is already developing innovative technologies in the area of Customer Experience (e.g., "Store of the Future"), and the Workai implementation project in the Microsoft Azure cloud, will also cover the Employee Experience area.
Żabka is a pioneer in implementing a comprehensive cloud-based digital transformation process. In this way, the company creates value for customers who gain greater shopping convenience. Leveraging the capabilities of the Workai platform is another project that, this time, paves the way to further improve the employee experience in a secure Microsoft Azure environment. The combination of knowledge and efficient internal communication is a perfect example showing how Polish companies can create innovation and build digital culture to the benefit of every member of the organization.

Tomasz Wilecki, Sales Director responsible for the retail sector in the Polish department of Microsoft. 
Thanks to the partnership with Workai and Microsoft, the retail intranet platform implemented in Żabka will allow for fast, personalized, and secure access to information supporting internal processes for all employees – from headquarters to logistics centers.
Creating a comprehensive digital workplace
Żabka Group supports its employees by using new technologies available on the market and creating their own innovative tools. At the beginning of 2020, it has implemented a mobile application called Żabway dedicated to the employees of the new headquarters in Poznań. The application provides employees with multiple solutions, facilitating their daily work. For example, during the COVID-19 pandemic, they help employees to make use of an option to work safely in the office and in compliance with the principles of the sanitary regime.
The tool makes it easier to get through the building or book a room. However, it also constitutes a knowledge compendium concerning implemented procedures and rules for the organization of office work. Employees can also use Akademia Żabki [eng. "Żabka Academy"] – a specific online support center offering training, webinars, or individual consultations with experts in multiple fields. For children of employees, co-workers, and franchisees, Żabka created a unique online project called Żabka Play. It is a creative and educational platform where the youngest can play games, watch movies, and draw inspiration to play.   
ABOUT ŻABKA
Żabka Polska Sp. z o.o. is the owner of Poland's largest chain of convenience stores comprising 7,800 outlets operated by 6,300 franchisees under the Żabka brand. Over the twenty years of its operation in the Polish market, the company has gained the position of a leader in the convenience sales segment. Our stores are visited daily by over 2.5 million customers, and 12 million consumers live no more than 300 m from the nearest Żabka. As part of its responsibility strategy, Żabka has committed to good nutrition, services that facilitate sustainable living, entrepreneurship development, diversity and inclusive corporate culture, corporate governance, and decarbonization and circularity.
About Workai
Workai is an award-winning Digital Employee Experience platform available as a cloud-based service. Workai helps companies that want to improve internal communication, knowledge management, and employee engagement to deliver personalized and engaging communication and measure its results. What's more, Workai does not require technical knowledge or a lengthy implementation process.
The Workai platform is already being used by hundreds of most innovative organizations worldwide – from local companies to multinational corporations with tens of thousands of employees in the financial, energy, telecommunications, and transportation industries.
Source: zabka.pl
Making your workplace
work for you
A complete, intelligent solution, allowing you to empower your team, get more done, and work better together.