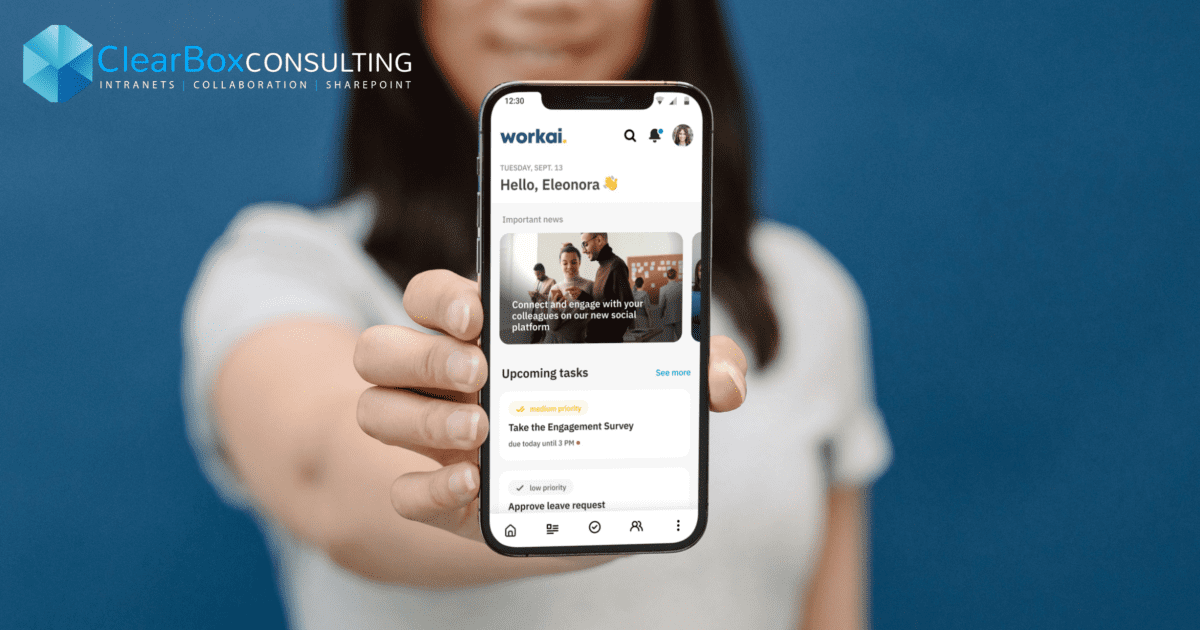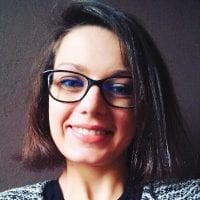 Anna Popek
17.10.2022 • 3 minutes reading
Workai Mobile featured in the 2023 ClearBox Employee Apps Report
Workai Mobile has been featured in the 2023 ClearBox Employee Apps Report among the best mobile apps for frontline workers
The report released by ClearBox is an independent overview of 15 selected employee apps evaluated in terms of UX, social value, publisher and admin experiences, analytics, and other key features
Workai Mobile is particularly recognized for its personalization options, content creation experiences, and search engine capabilities that stand out from many other employee apps
Workai Mobile – an Employee App that connects and engages frontline workforce
Workai Mobile is a one-stop employee application designed to enhance the frontline employee experience. It supports communication with non-desk workers, task management, and access to the company's knowledge. Via Workai Mobile, employees can engage in communication through an internal social network, search for contacts, or share ideas. Workai Mobile is one of the modules of the comprehensive Workai Employee Experience Platform – it can be used in conjunction with other Workai products or completely on its own.
As Workai Mobile premiered in September 2022, it is one of the latest solutions of its kind available on the market but it is already gaining the trust of industry professionals. The ClearBox report showed that Workai Mobile focuses heavily on Communication and Digital Workplace Hub areas. Similarly to Unily, Workai Mobile also has a strong focus on two other areas, Operations, and HR & People.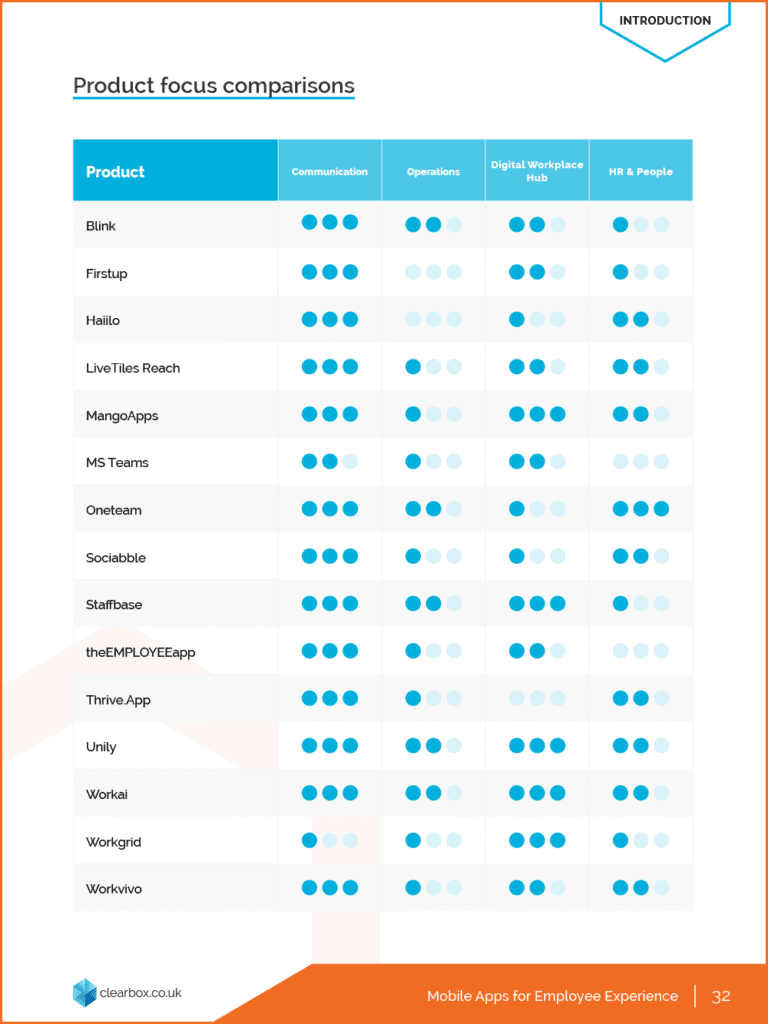 Workai would suit small or medium sized businesses that are looking for an all-in-one solution of intranet plus employee app. Content creation works particularly well, providing a flexible approach for publishers to create attractive articles and reference pages. There is a good range of features for organisations to choose from too, which will meet a variety of business needs such as employee recognition, task management, and event promotion.

ClearBox Employee Mobile Apps for Employee Experience Report, p. 267
Workai Mobile recognized by independent experts in the ClearBox Employee Apps Report
ClearBox prepared a detailed and in-depth analysis of the solutions presented to them. Among all presented apps, Workai is recognized for its highly personalized solutions, intuitive tools for creating and publishing content, as well as for its intelligent search engine.
ClearBox also appreciated the advanced search options which are used in Workai Mobile on a larger scale than in competing solutions. The review is supplemented with numerous screenshots of the Workai Mobile employee application.
About ClearBox
ClearBox is an independent consulting agency based in London, UK. It supports workplaces in digital transformation, helping them modernize technology and improve communication and collaboration among employees. 
Making your workplace
work for you
A complete, intelligent solution, allowing you to empower your team, get more done, and work better together.