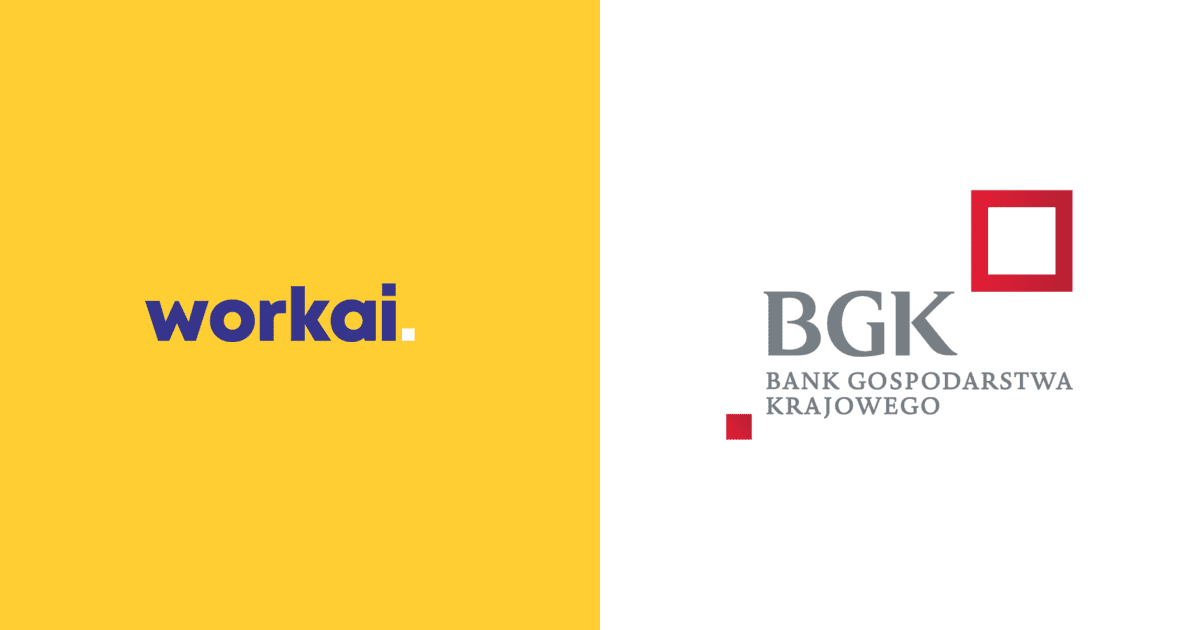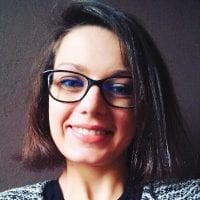 Anna Popek
03.02.2022 • 4 minutes reading
Workai deploys financial intranet in Polish Development Bank – BGK
Bank Gospodarstwa Krajowego (BGK) deployed Workai – a financial intranet platform that streamlines internal communication and builds employees' engagement.

Workai will provide a personalized employee experience for almost 2,000 people working across the country.

The new intranet streamlines information flow, knowledge sharing and building organizational culture in one of the most strategic financial institutions in Poland.
Bank Gospodarstwa Krajowego (eng. National Economy Bank) is a Polish development bank that supports the sustainable socio-economic development of Poland. Due to the variety and multiplicity of projects and programs conducted by the bank, its employees should be up to date with the business strategy, products, and processes. The new tool improves the daily communication of nearly 2,000 people working at BGK in Poland and foreign representative offices.
Changing the intranet is a big undertaking. We prepared well for it – we started with an analysis of the employees' needs, then we established the functional requirements, we spent many hours on consultations. We wanted the new system to be useful and intuitive.

From among the available solutions, we chose the Digital Employee Experience Platform from Workai. It was a home run. iBGK – this is what we called our intranet after the vote of our employees, is user-friendly and editor-friendly. We analyze and monitor the use of the intranet on an ongoing basis so we can see that our employees liked it, which makes us very happy.

Izabela Mościcka, director of the Department of Communication and Customer Experience Management at BGK.
INTERNAL COMMUNICATION IN A FINANCIAL INSTITUTION
The Workai platform provides an easy-to-use drag-and-drop content management system (CMS) with ready-made blocks and numerous templates. As a result, editors create personalized and engaging content directly on the intranet. The platform also allows them to send newsletters, sign up for training, share graphic, audio, and video materials.
The new intranet facilitates the onboarding of new employees and informs all about new products or changes. The employees easily reach the most popular applications thanks to shortcuts. The banking events and training are included in the shared calendar of the organization.
The system also supports two-way communication. Users can react to the posted content – fill in a questionnaire, comment, or make a suggestion. The statistics and analyses available in real-time help the Internal Communication Team control the achievement of goals and conduct effective campaigns.
FINANCIAL INTRANET AND KNOWLEDGE BASE FOR ADVISORS
The Workai intranet has become an irreplaceable knowledge base in a bank. A well-thought-out website structure and a properly designed search engine enable quick access to data, documents, and expert analyses. Current profiles of employees and organizational units provide information on what individual people and teams do.
The deployment at BGK is another example of how Workai streamlines processes in financial institutions. Thanks to functionalities tailored to the needs of banks, secure architecture, and proven implementation methods, Workai helps to effectively engage and inform employees throughout the organization – from the headquarters to the sales network. 

Grzegorz Ciwoniuk, Chief Product Officer at Workai.
BUILDING FINANCIAL DIGITAL WORKPLACE  WITH WORKAI
Over 160 editors and ambassadors from the bank participated in the project. Thanks to the friendly CMS, they independently transferred all the content from the previous tool to a new, consistent financial intranet platform. So far, editors have created over 2,600 pages that are constantly enriched with new content. In this way, bank employees build their digital workplace.
The efficient implementation process allowed the organization to quickly reap the benefits of the new tool. From day one, employees willingly use iBGK. On the day of launch, people visited the intranet almost 5,5 thousand times, now people look there over 6 thousand times a day. During those visits, they searched for information 27.5 thousand times and downloaded over 67 thousand files.  
Workai proves to be an effective solution for improving internal communication and knowledge management in financial organizations of any shape and size.
ABOUT BGK
Bank Gospodarstwa Krajowego is a Polish development bank, the only such institution in the country. BGK supports the sustainable socio-economic development of Poland. Its activities contribute to the creation of jobs, construction of apartments, development of infrastructure, and improvement of air quality. The bank cares about future generations – it builds social capital, develops entrepreneurship, and provides responsible financing. It is present in every region of Poland, as well as abroad – it has its offices in Brussels, London, Frankfurt am Main, and Amsterdam.
Read also:
Workai and Microsoft partner to transform employee experience in one of the largest CEE banks – PKO BP
Making your workplace
work for you
A complete, intelligent solution, allowing you to empower your team, get more done, and work better together.