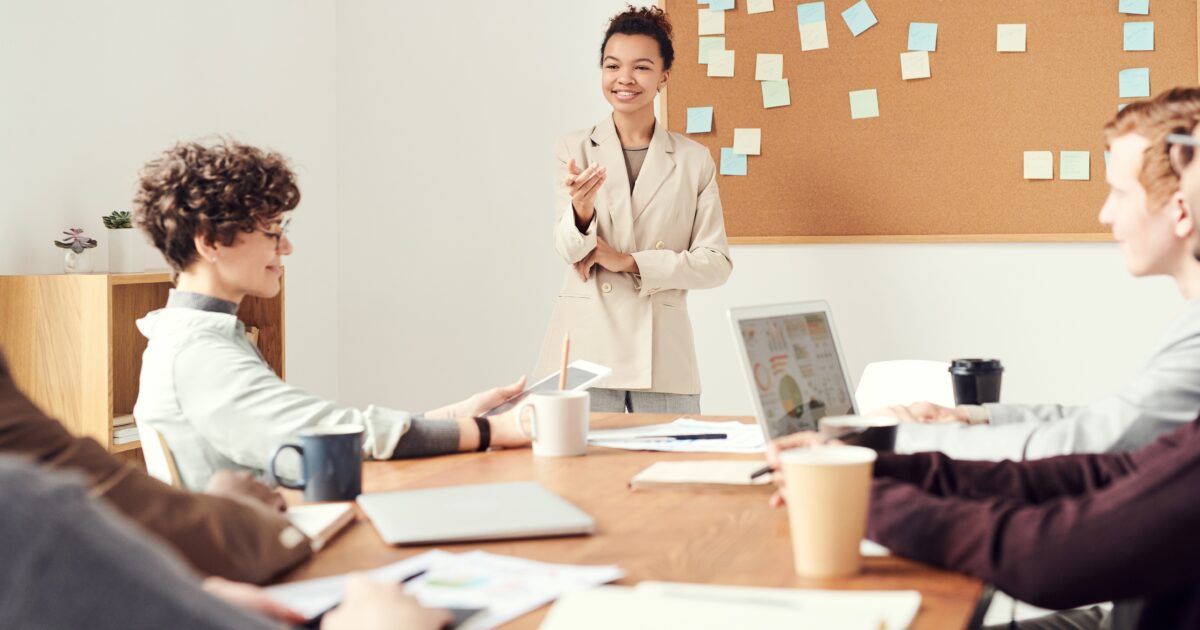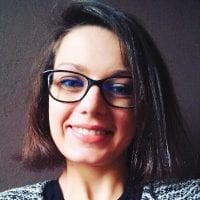 Anna Popek
10.01.2022 • 11 minutes reading
7 ways intranet personalization improves employee experience
For many employees, your company's intranet is a work environment in itself. Staff duties vary depending on the department in which they work, and therefore their needs are also different. Not all information is essential to everyone. One department may view certain news as crucial to their workflow, while others will consider it unnecessary. The intranet's main goal is to speed up internal communications and remove the barriers.
To provide each worker with the highest employee experience and better information flow, use intranet personalization.
Better tools = better internal communication strategy
One ready-made template will never do its job well. By looking at everyone through the same lens, you ignore an individual's needs, challenges, and expectations. Access to relevant information becomes more and more difficult. That affects the mood of the workers. Discouraged and inadequately informed workers become less productive than those who have easier access to internal information. If your Intranet seems to be filled to the brim with content, it will increase the search time and effort, creating confusion in the process. If that is the case, it will be much harder for you to conduct any analysis of the digital workplace. Not to mention successfully structuring and delivering proper training for different department groups.
We understand that current tools available on the market may be inefficient in personalization, security, information management, or analytics. Hence, we want to support you in your work by offering our personalized internal communication tools based on AI technology.
What is intranet personalization?
Intranet personalization aims to adapt the content to the needs and interests of an individual employee. It accelerates the delivery of specific information to the person expecting it or the one who is interested in it. Implementing such a solution will speed up the internal communication processes and better employee engagement in your organization.
It will facilitate a better working environment for everyone and create a workplace tailored to their needs. As it works intuitively, it will allow the staff to adapt it to their own needs through subscriptions or notification systems. In general, personalized tools will help your organization avoid many problems caused by a lousy level of internal communication!
Employee day-to-day without personalized intranet
Think of it as a giant digital desk with everyone sitting at it. On the desk, there are piles of folders and documents filled with instructions, agreements, contracts, ideas, solutions, etc. Employees still exchange information, creating an enormous noise. Such a situation introduces absolute chaos and extends the working time for each individual. Above all, it spoils the concentration of the employee, so productivity drops. A real nightmare, when in fact, each worker deserves his personalized workspace and tools adapted to one's needs and expectations.
The same is true for the Intranet. One place that seems the same for everyone without adapting it to the needs of individual workers (or a team) will lead to a considerable drop in productivity. The employees will become discouraged simply thinking about work. The slow flow of information will disrupt your business. It will create confusion that you want to avoid.
Seven main reasons why intranet personalization is essential for improving employee engagement
What do you gain from intranet personalization? The list of possible benefits for the organization is long. Most of them ultimately translate into a significant improvement of the digital employee experience – both in the short and long term. There are also many reasons to avoid solutions built on a single template. But personalized tools do not have to mean longer onboardings or more complicated implementation processes. Instead, personalization can make things easier and overall considerably improve your internal comms.
1️⃣ A significant impact on Employee Experience
In our personal lives, we are pretty used to seamless and personalized digital experiences, and it has created an expectation for more customized experiences in our professional lives. However, when we join an organization, things look very different from what we might have expected. As an employee, the digital experience we are used to as a customer does not translate to the digital experience we have in our workplace. 
Companies can now use data, AI, and real-time analytics to develop a buyer's journey tailored to each unique customer. So why can't we use the same techniques, tools, and data to build more engaging and personalized employee journeys?
A customer journey begins upon the first encounter and requires constant engagement, investment, and relationship-building to grow and get more valuable customers in the long run, while making the existing customers happy and satisfied with our brand. Likewise, the employee journey begins with the onboarding process and requires engagement, investment, and relationship-building to grow and get more valuable talents on board, while making employees happy and engaged.
2️⃣ Different people, different needs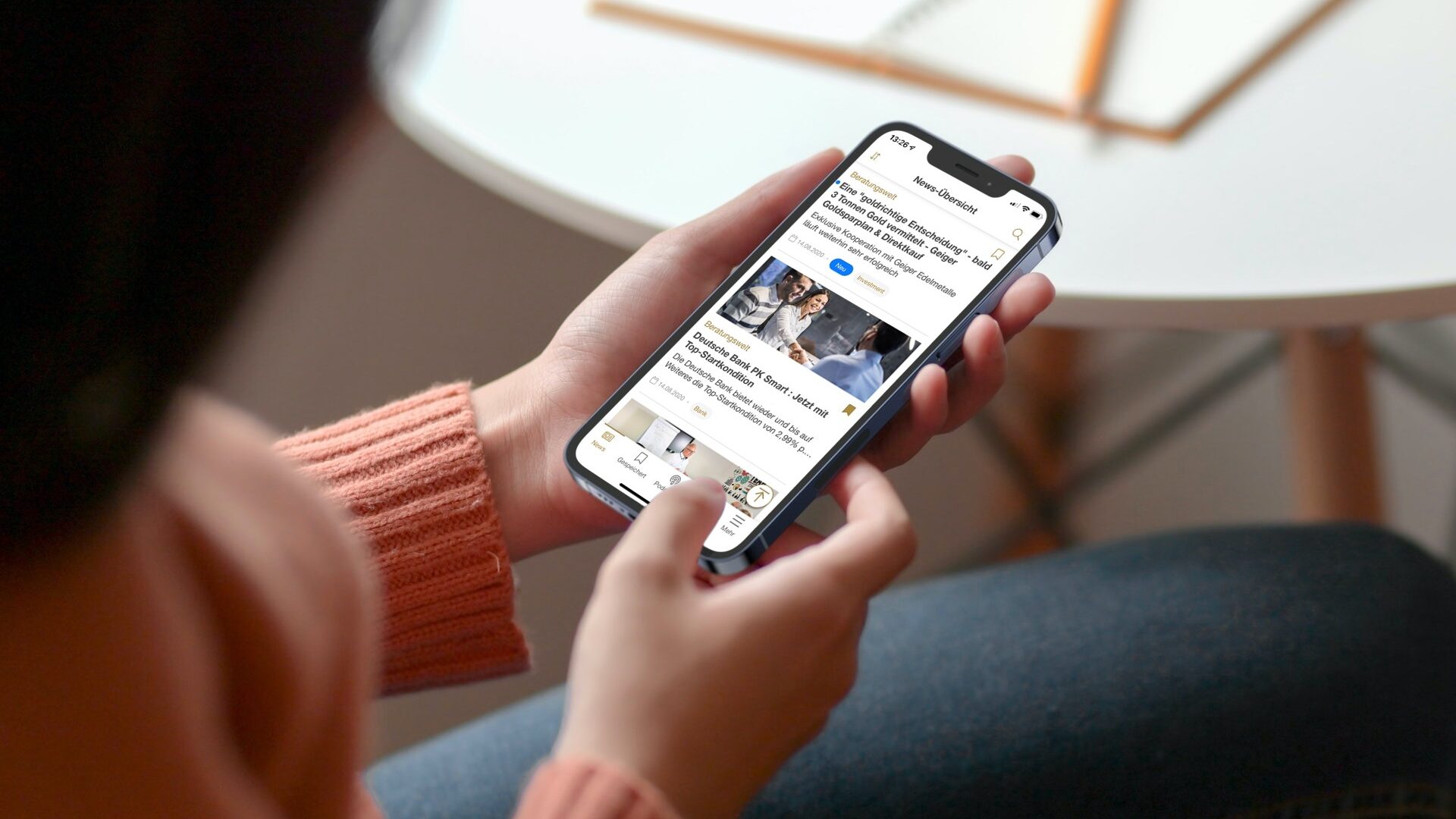 The basis of every internal communication plan is to understand who your audience is before targeting it. For sure, it is a good starting point to personalize corporate messages by segment. A particular worker will be present in many pieces of information, as they may be appointed to join different groups based on role, seniority, business unit, location, expertise, focus groups, or projects they are involved in. 
But the behavioral data can improve the segmentation, so the messages can be personalized, depending on how the audience interacted with a previous piece of content – for example:
🟡 A group of people who did not read a specific intranet message can get a push notification or a message on a different channel.
🟡 People who opened a newsletter but did not click a link embedded inside can get a follow-up newsletter encouraging them to check the content.
🟡 People who left a comment or reaction under the news of a specific category can see more similar information on the homepage.
It is recommendable to tailor the intranet homepage for specific segments and groups. That way, employees won't struggle to find the information they need to be immediately productive without being asked to go through complex informational architecture, internal organizational structures, processes, and systems.
3️⃣ Easier navigation tools
With a personalized and customized search engine, the search process for the desired items on the Intranet can become much shorter. Navigation is much more readable and intuitive if the content is relevant to your position, especially when looking for files in the knowledge base. Thanks to the fact that search engines use artificial intelligence and machine learning, the suggestions are more accurate.
The risk of showing non-thematically related content is reduced to a minimum. As a result, work becomes more enjoyable and efficient. 
4️⃣ It makes workforce management easier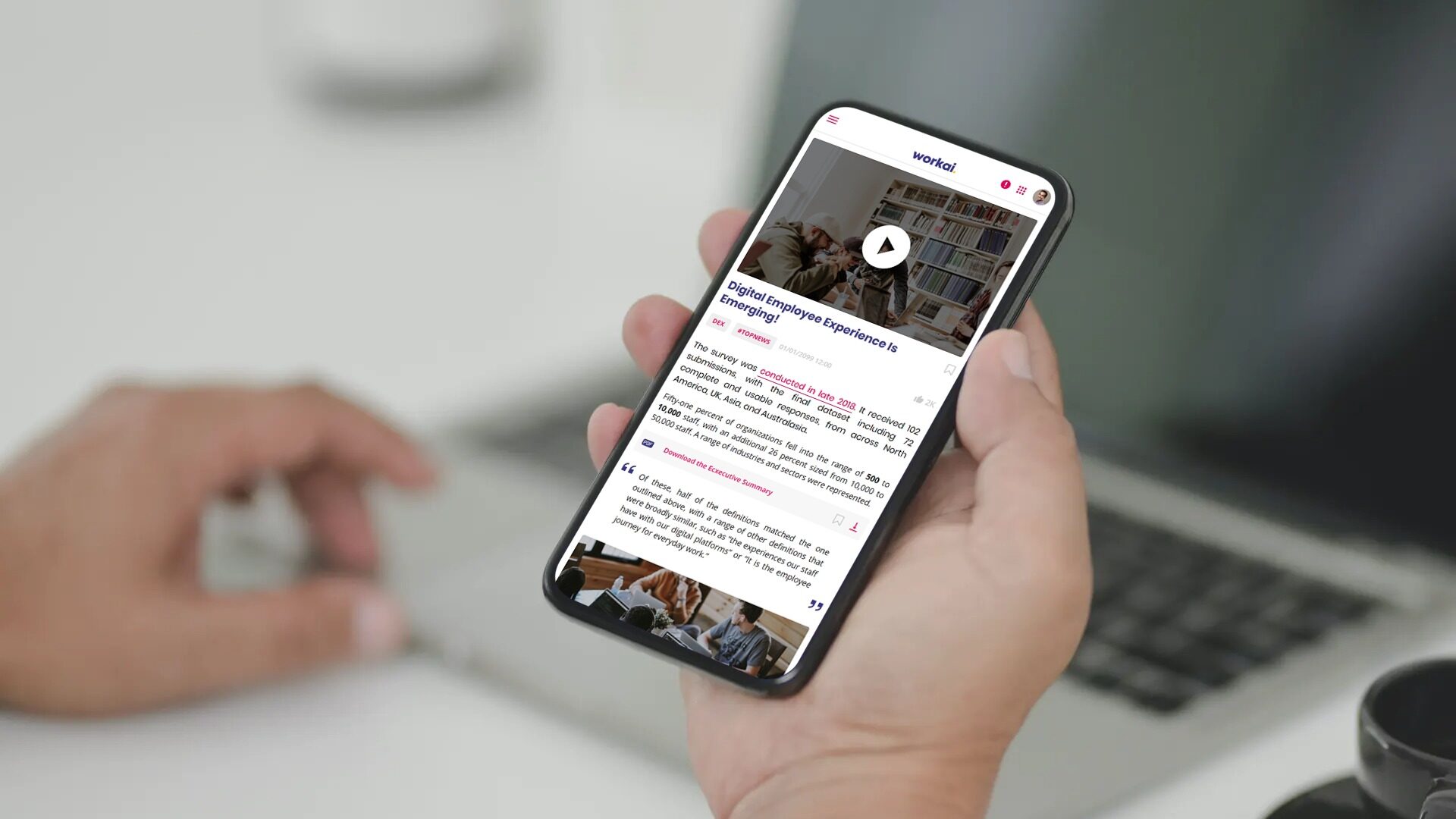 Personalizing the Intranet will also help you improve the information distribution process. From now on, managing internal communication becomes more accessible and more intuitive. In addition, you gain tools that help you reach the right people with the right messages so that you can communicate better with on-site and remote workers.
🟡 With a growing number of users and content on your Intranet, you may find it quite problematic to manage everything by yourself. In that case, it is a good idea to distribute different permissions among selected users so that they will be able to help you manage your Intranet. With Workai, you can set specific permissions for any user, which comes with various privileges in content management.
🟡 Sending newsletters is an effective way of distributing new information among company workers through email messages. Most importantly, however, newsletters can also be sent to selected segments, which are groups of users who subscribed to a particular type of newsletter.
🟡 Tags subscriptions – the tagging mechanism is used for grouping content on your Intranet, which helps you manage it effectively. Tags are essential elements of the Intranet – they act as filters, making it easier to find content that you are searching for. By defining tags used to categorize content, you can determine what kind of content will appear on lists of news, events, documents, Etc. –Setting tags in certain content is crucial in filtering (searching).
🟡 Analytics-based segments – a great way to ensure the messaging reaches the audience efficiently is to use analytics-based segments. It allows for creating segments of the audience based on their interaction (or lack of it) with the content, e.g., you can easily send a reminder for those who did not respond to an event invitation or resend a newsletter to those who did not open it. 
🟡 Time-based information (scheduling) – scheduling the publication of a page may be especially useful in the case of news, for example, when you would like to prepare a piece of information in advance and publish it later, without the need to do so manually.
5️⃣ Strengthening the bond 
At Workai, we believe that employees should be at the center of creating an efficient digital workplace experience. It is crucially important to allow employees to give suggestions for content and categories they can (and want to) subscribe to. These suggestions can be based not only on their position, role, or duties in the company but also on their interaction with other content, their evaluation, commitment, sentiment, and other factors. This can be done by using intelligent personalization algorithms. Such algorithms can suggest the right content based on the established model right from the start. Later, with time, they learn with every user's interaction (and other users in a similar position) to provide the best possible experience a person might need. 
Personalization creates a huge opportunity to build a meaningful bond with employees and thus, create a great digital employee experience. Making it personal means understanding behavioral patterns through various segments and using sentiment analysis (or analysis of text/opinion). It also requires implementing questions such as 'Do you need any help?', for example, when the support section is utilized more often than usual. Adding these little touches to the main points of the employee journey will make a difference in the overall employee experience. 
6️⃣ Always on time-efficient intranet personalization tools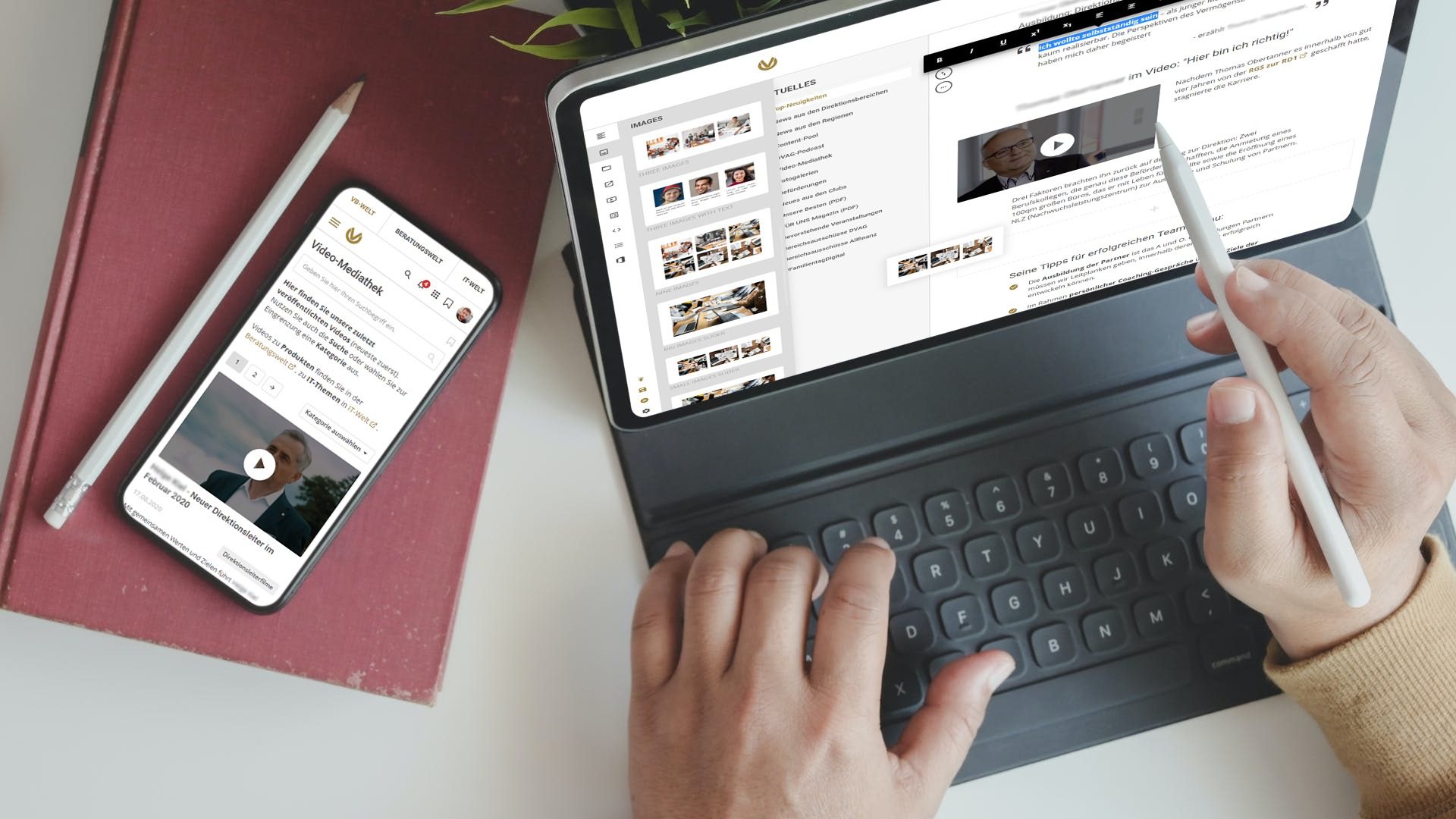 Talking about timing within the digital employee experience framework, one should focus on distributing messages to achieve maximum impact at the right moment. This can refer to:
🟡 The right moment in a day,
🟡 Existing context and sentiment related to the situation,
🟡 How regular should a massage be?
The "when" here is crucial as it influences how they perceive and understand the news. Understanding its importance empowers communicators to send messages that are always timely and relevant in a given moment. 
A digital employee experience platform like Workai enables automation, so your work becomes smoother if you have messages that need distribution regularly or across multiple platforms. You can distribute internal communications for pre-scheduled periods, informing and connecting your employees along their journey at work.
7️⃣ Data feedback
If you offer your employees a digital experience, but you have no idea how they perceive it, there is an experience gap. And this is very risky. To ensure that the employee experience makes your employees happy and productive, you need regular feedback. We can assure you that you cannot afford to miss how your employee experience looks inside your organization. It would help if you had a deep level understanding of it. 
At Workai, we know that companies need to find ways to get exact, real-time information on how employees engage and interact with the company content. This information allows for optimizing the campaigns in almost real-time and achieving expected results driven by data. It provides insights into what can be improved and reach a higher level of engagement in the future.
If you want to know more about our best practices that will help you achieve your goals, read this blog post.
How does Workai support internal comms managers to engage employees with intranet personalization?
Workai helps you target internal communication to any audience or group, based on membership, position, location, expertise, and more:
Publish or schedule intranet content to selected users or groups
Manage single personalized information hub instead of multiple sites
Allow people to subscribe content and get multi-channel notifications
The personalization of the Intranet will significantly improve the process of information distribution. It will free you from predicting which information will be necessary for which group. The system will become more readable and intuitive, so your employees will be more satisfied with the level of internal communication strategy. Content management will become intelligent and automated. Information processing will be faster and more effective.
Most organizations are extremely busy, and workers are being overloaded with information and tasks to deliver. Suppose you provide the right message to the right worker (or a group of workers), at the right moment, via the right channel, and written in the right tone (one they can relate to). This is the only way to succeed in making their digital experience familiar with their personal/ consumer experience, which they quickly get on a day-to-day basis. 
Making your workplace
work for you
A complete, intelligent solution, allowing you to empower your team, get more done, and work better together.