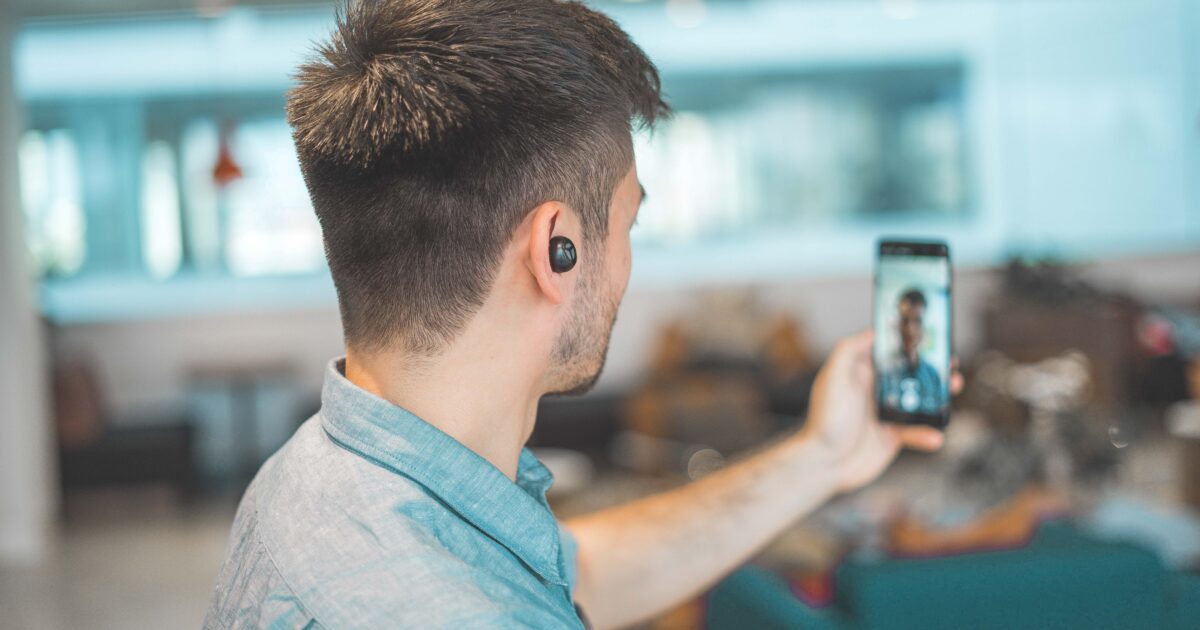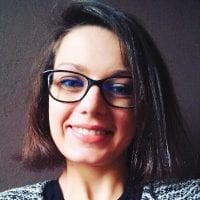 Anna Popek
22.07.2022 • 5 minutes reading
How to use TikTok trends in internal communications?
With the entry of a new generation of employees into the labor market – Generation Z, born and raised during the intense development of the Internet and social media – internal communication is strongly changing. The representatives of the new generation are accustomed to communicating with each other using creative, visual means – amusing multimedia materials such as gifs, memes, and short videos are leading the way. This is why, TikTok has become an extremely popular medium in recent years and it's growing at an unimaginably fast pace, gathering a huge number of users around the world. Internal communication to be effective should be tailored to users' preferences and not deviate from social media trends. An organization that cares about being up-to-date should therefore use TikTok trends in internal communications.
What is TikTok?
Long story short, TikTok is a mobile application for creating and sharing brief video clips. It is available for both Android and iOS.
Although it has been invented in 2016, it is still concerned as a new social media gaining immense popularity, especially among representatives of generation Z, looking for creative opportunities to express themselves through singing, dancing, or funny gags. According to reports, TikTok had 1.2 billion monthly active users in Q4 2021 and is expected to reach 1.8 billion by the end of 2022. It owes its popularity to its simple content creation, video editing mechanism, as well as its huge library of legal music and visual effects. The high level of interaction makes the platform extremely engaging, and the trends and challenges published there sometimes become elements of public life.
You can take advantage of these possibilities by creating TikTok trends in internal communications.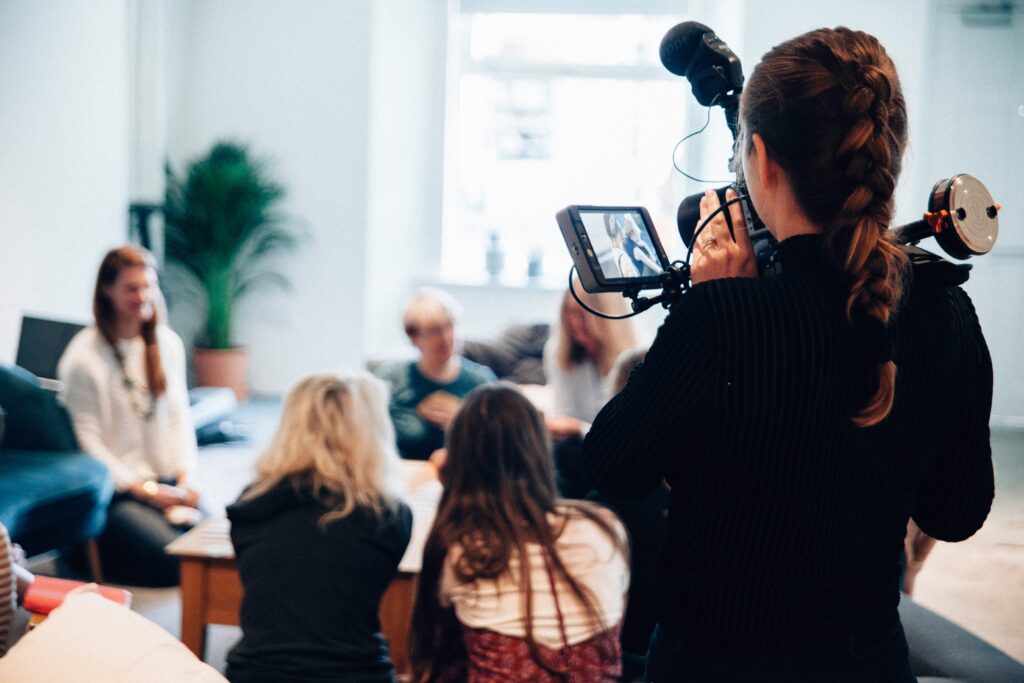 Why should you start using TikTok trends in internal communications?
Although marketers are increasingly recognizing TikTok's potential, this space has yet to be explored. This keeps the convention of using TikTok in content marketing fresh; it has not become tiresome to audiences. It is also an amazing reflection of social life and the way the Z-generation communicates.
The Z-generation are people born at a time when access to the Internet was already widespread. They are familiar with technology and social media. They are less and less using Facebook's solutions and are looking for other methods of communication, more convenient for them. The way they communicate is different from previous generations – it is geared toward short, dynamic, authentic, but engaging messages. It is the Z-generation that is now entering the job market, so internal communications should also be tailored to the way young people consume content.
What benefits will come from using TikTok trends in internal communications?
Is using TikTok trends in internal communications a good idea and can it bring benefits? What benefits exactly can it bring?
1️⃣ Easy creative and viral content creation
Thanks to the simple use of the editing tool, you can very quickly edit a video with viral potential using your smartphone. The fast editing process allows you to react quickly to real events which is the best way to use this viral potential. Communication based on references to reality has a chance to gain a large reach. This is also a simple way to create short tutorials or presentations.
2️⃣ Creativity and engagement promotion
By involving employees in challenges or holding contests for the best TikToks, you strengthen their commitment and build a relationship with the company. If the contest is on substantive topics, you gain a super method for effective knowledge sharing.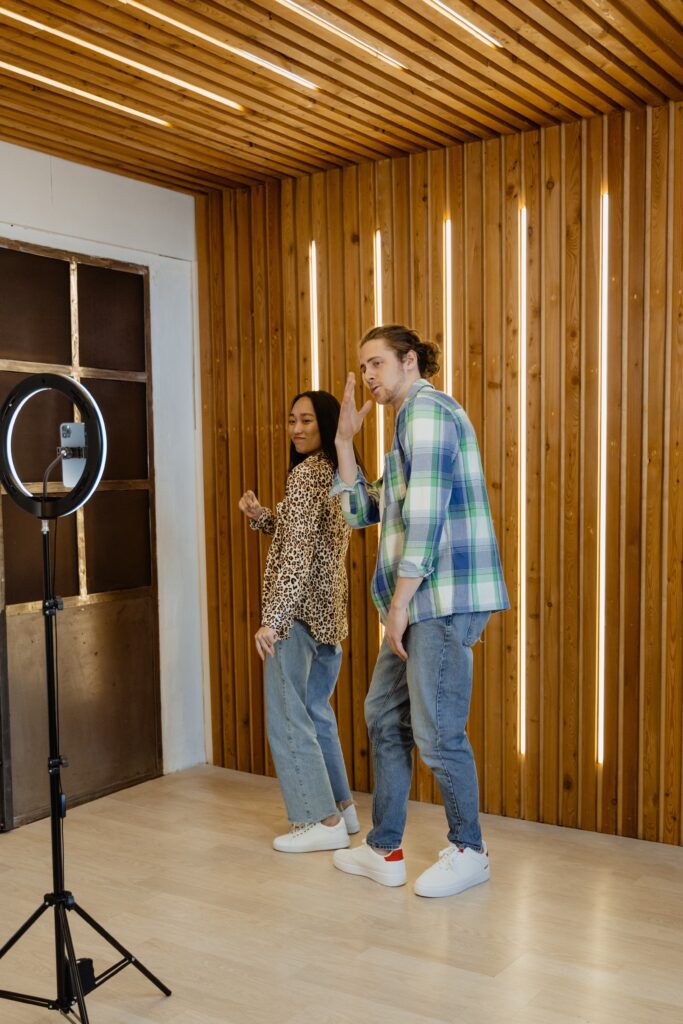 3️⃣ People integration
If you engage people in creating content or in making challenges the same or similar to those on TikTok, you will be able to integrate your employees around important issues. Additionally, your company will gain authenticity if the authors of the content of your internal communications are the employees themselves. If you include managers in your activities, they will get a chance to show their human faces and, through less formal TikTok content, shorten the distance between them and their subordinates.
4️⃣ Confidence boost
More authentic and less formal content inspires confidence in employees. It is easier for them to identify with such a line of communication that is direct and engaging. Communications conducted with their preferences in mind arouse more of their interest. Employees feel that they are part of the brand.
How to create engaging TikTok trends in internal communications?
Follow trends in the TikTok environment and adapt them to company conditions and events. Use the application's resources and invite people to create 'employee-generated content'. It's also a fantastic idea to create contests for themed TikToks. You can also create short clips reporting company events and show a theme from an interesting perspective – a music video, for example. However, remember to always moderate the content created by your employees – it should always be in line with your company policy.
TikTok trends in internal communications are a new way to engage the employees! Although it may seem frivolous to you, TikTok offers simple tools to create interesting corporate content. You can use various effects to convey content in a non-obvious and impactful way. You don't have to fool around in front of the camera at all to reap the benefits of TikTok trends in internal communications. TikTok is more than that!
Making your workplace
work for you
A complete, intelligent solution, allowing you to empower your team, get more done, and work better together.