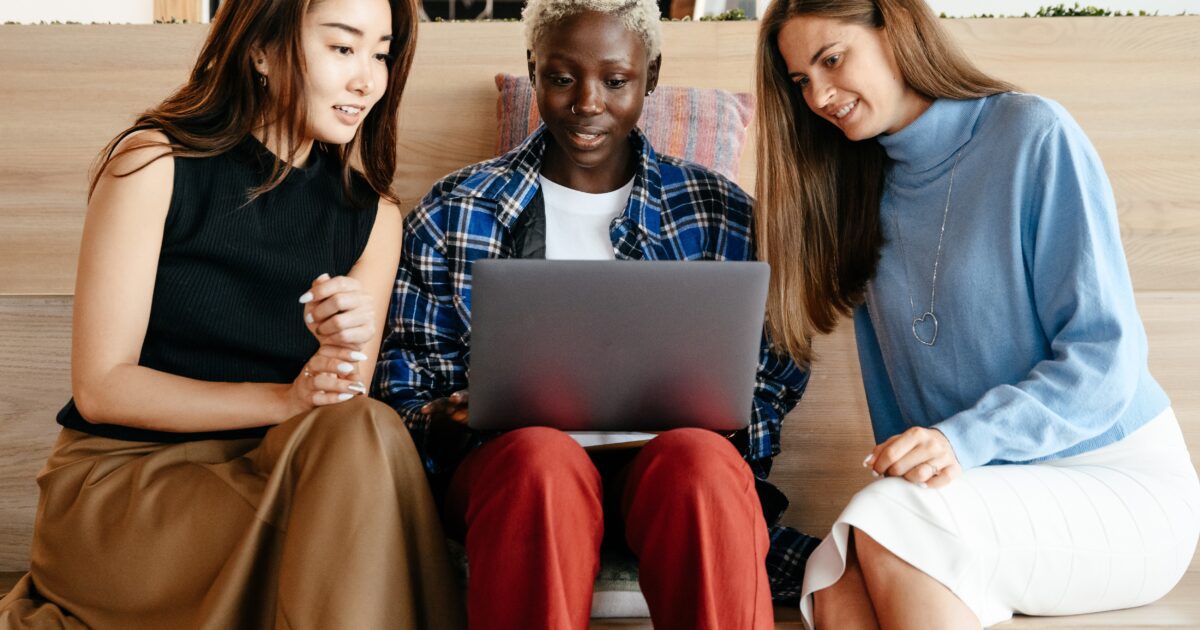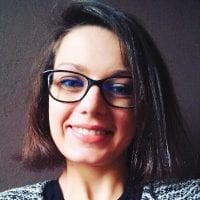 Anna Popek
15.07.2022 • 6 minutes reading
How to go viral on enterprise social networks?
According to statistics, about 58,4% of the world's population uses social media and spends there around 2h27m per day (on average). These numbers show us how powerful social media are! Spending so much time using social media to communicate, have fun, or simply find valuable information leaves a mark on people's communication preferences. This is especially evident in their workplaces.
If you want to bring your internal comms up to modern communication standards and build a large reach, become an internal social media manager – create content that can become viral on enterprise social networks! 
What is a viral?
Viral means rapid dissemination and circulation of content among social media users. With universal access to digital technologies, the internet, and social media, instant sharing of any unique and engaging content with friends or on social media became a daily reality. If a piece of content is shared instantly by many people, gains a lot of interest, many interactions, comments, and people talk about it – then we call it a viral. This common phenomenon has begun to be exploited by marketers who see it as a great opportunity to arouse interest among their brands, build reach, and create a solid buzz for their actions.
So, take on the role of your company's content marketer and seize the opportunity to create your first viral on enterprise social networks! 
How to make internal content go viral on enterprise social networks?
It's not easy to create viral content. Sometimes a publication becomes viral on enterprise social networks completely unintentionally. However, we have some valuable tips for you which will boost your chances to create a viral on your internal social media. Follow them! 
1. Know your goal!
First, you need to know what you want to achieve and what is the purpose of the content you are going to create. This will help you to adjust the perfect means. Determine what you want to accomplish – do you want to encourage people to watch a video, attend an event, or read an article? You can even specify the number of people you want to reach with your message. 
Think about what kind of messages your audience likes, and what they expect at that moment. If you know that their conversations over coffee are filled with references to pop culture, you can refer to them in your content. Perhaps the recipients are looking for a discussion on a specific topic? Meet their needs and stay up to date with what's happening on regular social media. Use your knowledge of the latest trends and stay up to date on media events. This will be the basis for a great RTM.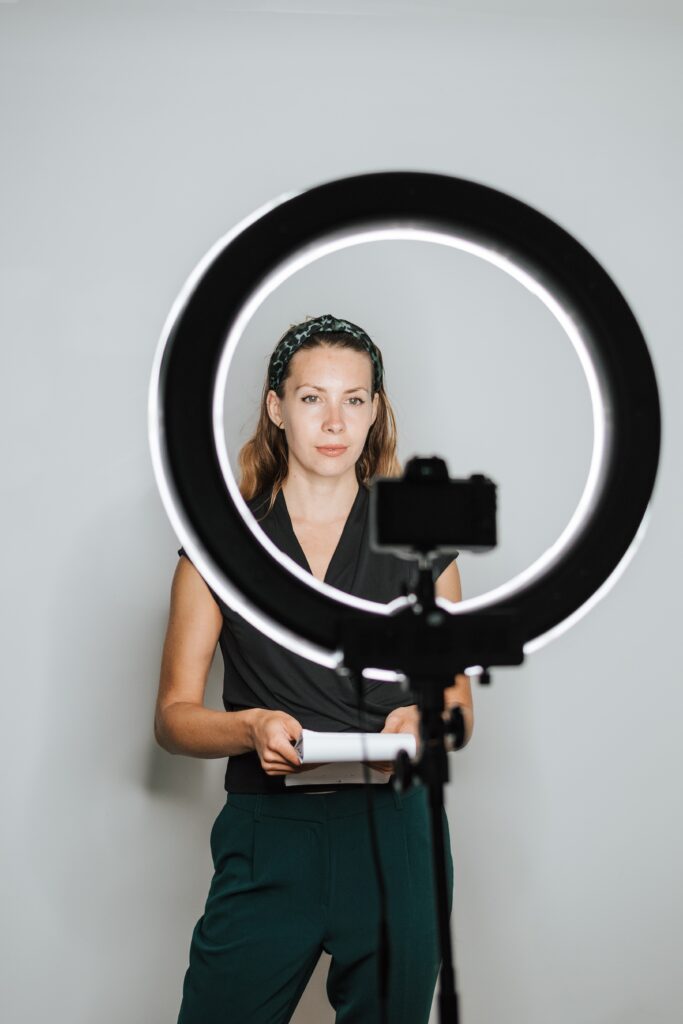 2. Invest in proper tools!
To become an internal social media manager, you need to have a special communication platform that allows you to publish multimedia easily and quickly and interact with all employees. To make your content viral on enterprise social networks, you must have the possibility to easily publish all multimedia you want, without reaching for the help of the IT department.
You should be able to self-publish content of all kinds. Ideally, you should also be able to access stock photos or Canva from the same platform. There you can easily design an eye-catching project that can become viral and publish it right away. 
3. Be creative!
Get creative when crafting a potential viral on enterprise social networks. What does it mean?
Think about what will make your employees like your content. What will attract their attention? Maybe some catchy headline or video intro? Do not be afraid to use click baits when the situation allows you. Use it for more informal occasions like upcoming integration events or sports competitions for employees. Remember to always create concise and clear content with an understandable message, even if it's something funny.  Be direct in your messages and don't build distance between you and other employees.
Use the latest trends from regular social media. It's not just about frivolous TikTok dancing; there are plenty of useful examples of content presentation out there that you can use without hesitation in your corporate communications. Refer in messages to recent events, and pop culture creating internal RTMs. Create internal jokes, puns, memes, and short videos that can become inside jokes – they build a relationship between employees. Encourage people to share the content, follow the hashtags or leave a comment. You can also create challenges; they work especially well when your company organizes some charity actions.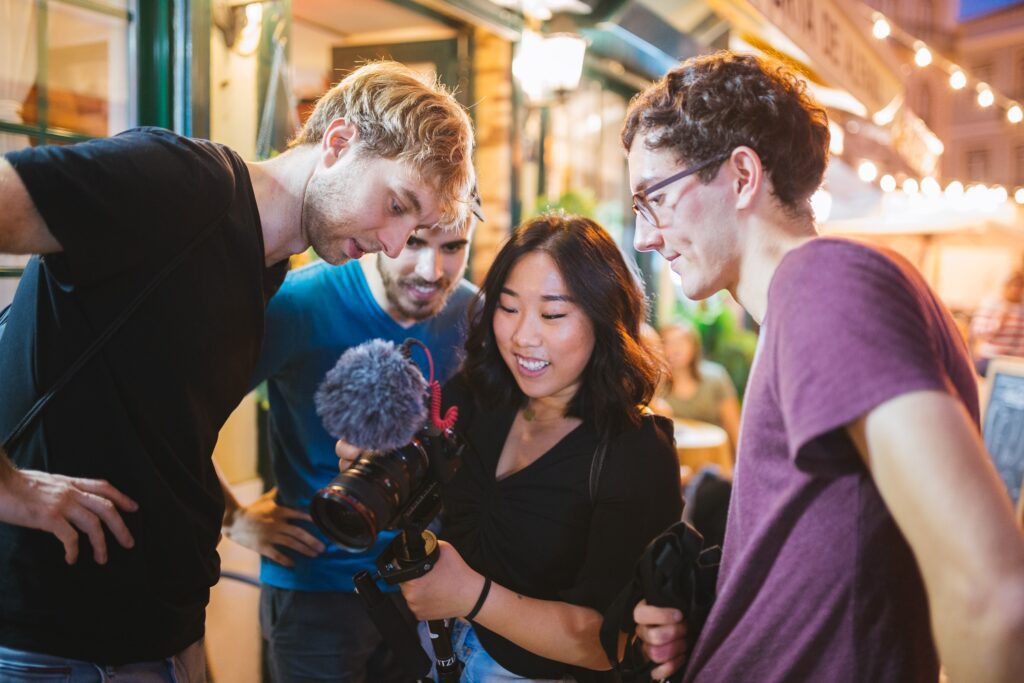 4. Use visuals!
Our communications have changed a lot over the years. People like short messages, they communicate with images, gifs, and emojis. We are also used to watching many short videos on regular social media. These are the ones that tend to go viral on enterprise social networks. Popular social media like Instagram or TikTok are based on this trend, so why not create similar content in internal social media?
Report on events with short videos, use emoticons (but don't overdo it), and add photos to the publication, preferably from the authentic life of the company. Take care of clarity of content, quality of images, and sound. With the current technology, it is not difficult! 
5. Base your actions on the analytics!
You need analytics to know what the reach is, and which content becomes viral on enterprise social networks. Use this knowledge for future publications. Observe the number of reactions to your publications, monitor how many people your content reaches and whether it sparks their interest. Do not be discouraged if the results are not satisfactory at first. Over time, employees will engage in communication. Be consistent in your efforts and use different means to engage your employees. 
How can Workai help you make your content viral on enterprise social networks?
Workai's offering includes a multi-channel product for driving engaging internal communications and community building – Workai Connections. This tool is a type of internal social media with features like those used in publicly available social media. With the ability to create groups, track tags and interact, it creates a unified environment for direct employee communication, and group and private coworking. Simple CMS allows quick publishing of multimedia that your employees can react to, comment on, or share. The analytics module allows you to track outreach and monitor employee engagement levels. 
Making your workplace
work for you
A complete, intelligent solution, allowing you to empower your team, get more done, and work better together.