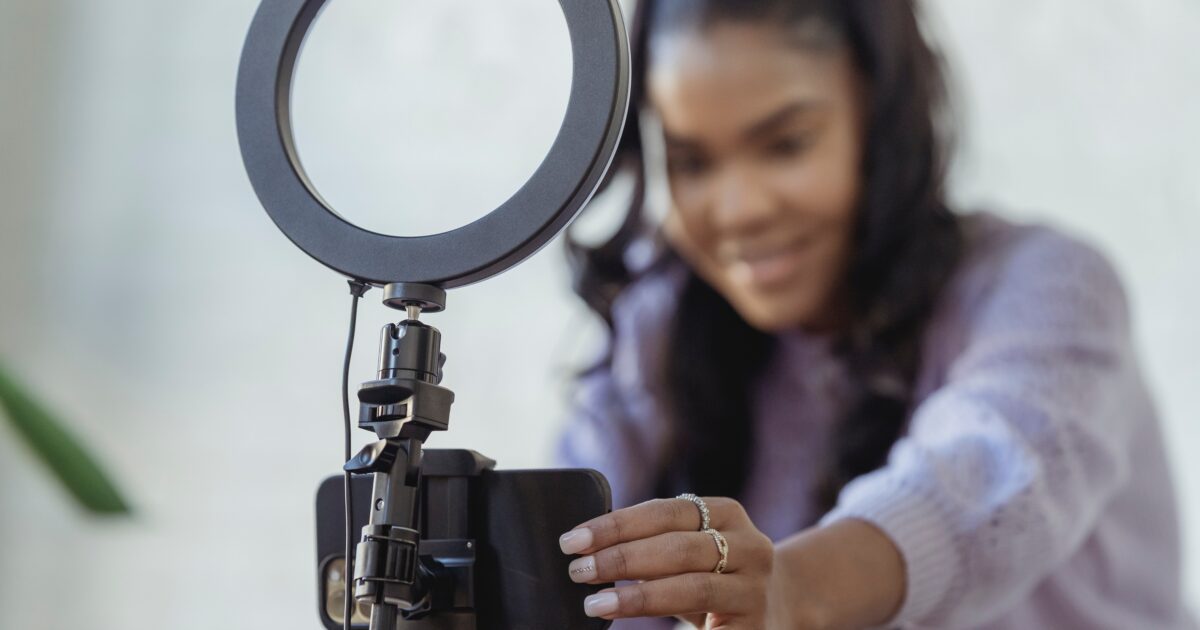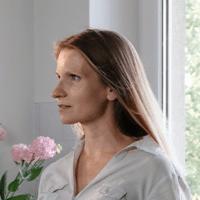 Kasia Kubiak
23.03.2022 • 6 minutes reading
Multimedia in internal communications – how to use them right?
The most effective communication is perfectly tailored to the recipients, their needs, and habits. Marketing specialists have understood this long ago, and IC specialists are following their example, trying to personalize and make more attractive company messages. Therefore, multimedia in internal communications are gaining popularity. How to use their full potential?
Multimedia in internal communications attracts the attention
We live in a world of images, emoticons, and short text messages. Most of the credit for this belongs to the representatives of generation Z, but it is not only thanks to them. Such communication is a sign of our times – overloaded with stimuli and information to absorb, we defend ourselves by limiting the message to what is necessary. The battle for the recipients' attention is on, also in internal communications.
Building audience engagement at the corporate level is based on the same principles as building customer engagement. And the evidence clearly shows that multimedia content reaches audiences more effectively. Research conducted on behalf of PR Newswire showed that press releases containing videos, photos, and other multimedia elements have 77% more viewers and are shared 3.5 times more often than "simple" releases. What's more, readers returned to multimedia publications even after they stopped paying attention to text information.
So how to use multimedia in internal communications to take advantage of its undoubted potential?
Breaking old patterns
In many organizations, the use of multimedia in internal communications still evokes reluctance because it often requires them to step outside their comfort zone, including board members and line leaders. Recording audio or video materials, or even taking pictures, exposes them to stress and discomfort. What you can do in this situation is:
Take it one step at a time – do not encourage the employees to create lengthy videos or use crazy trends from TikTok. Why not start with a short CEO speech encouraging participation in a charity event or taking advantage of a new wellness package?
Set the direction of change by your example – have a clear vision of what you want to achieve and demonstrate it by your example. If you want to create internal multimedia content that engages your leadership team, you must also showcase yourself in it and not shy away from participating in multimedia ventures.
Find people who are not afraid of public speaking and recording – they are easier to persuade to participate in multimedia projects, and they are the ones who can embolden others.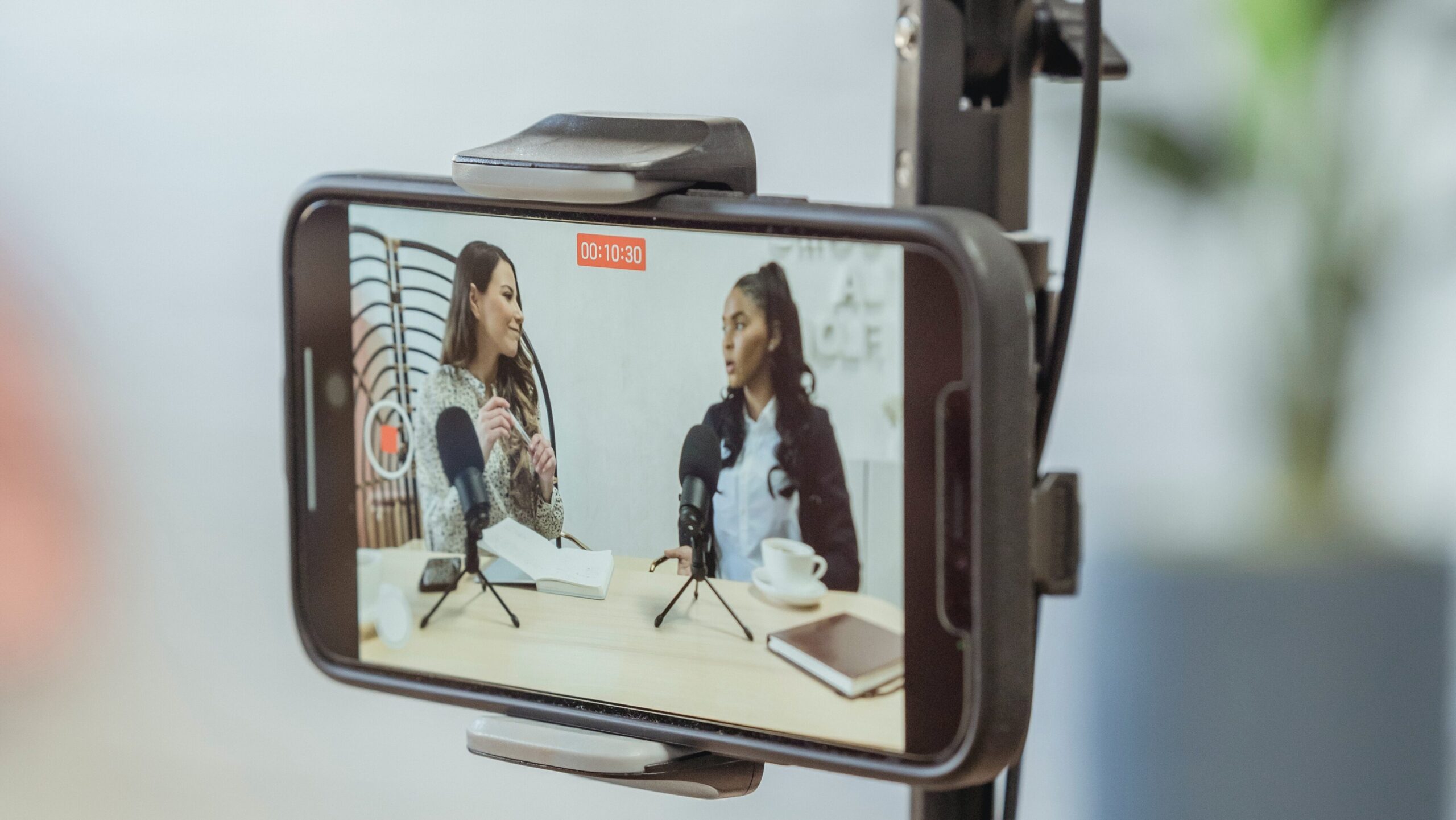 Multimedia tools in internal communication
Creating engaging multimedia internal communication doesn't require advanced technology. You only need to properly use three basic tools: videos, audio recordings, and photos to make your message gain traction and attract employees' attention. How to do it?
Video
Videos are the most attractive and secure way of asynchronous communication, i.e., communication that does not happen in real-time. Its asynchronous nature allows you to control the content, and technologically advanced platforms, with the help of which they are distributed, to measure its effectiveness (e.g., through statistics of plays and shares). Videos can be used in many areas: in HR processes like onboardings or internal training, as well as in the communication of new projects, structural changes, summaries, and comments of the management board or leaders on current events. To make the videos attractive, it is worth following a few rules:
Length – the shorter, the better. It is worth playing around with the editing, or outsource it to an external agency, to remove any repetitions and pauses.
Animations – if you have the means and time, add to your movie visual elements which will make it more attractive and highlight the most important things.
Subtitles – always add the transcription so people can watch the movie without the sound.
Take care of the sound – nothing puts people off watching the video more than poor sound quality. Make sure you have a quiet place to record.
Audio recordings and podcasts
It's boom time for podcasts – it is worth taking advantage of that in internal communication. Multimedia messages in the form of an audio recording can be a perfect supplement to traditional communication with employees. There is only one condition: the content must be interesting and necessary for the recipient. It is a particularly valuable tool for employees from specific industries (e.g., finance, insurance, banking), where professional and constantly updated knowledge is needed. The main principles of creating such materials are:
Quality of the recording – even more so than with video, sound quality and good editing are important.
Accessibility on mobile devices – so that you can listen to the recording in the car, on a walk, or at the gym.
Employee engagement – people like to listen to people they know. Invite employees to the recordings – interview them or ask them to develop a specific topic and present it.
Asking for needs – allow your audience to suggest topics.
Photos
The most popular multimedia in internal communications. They are easiest to create and still attract attention. Provided that:
They are of good quality.
They are relevant to the presented topic.
Ideally, these should be photos of the people mentioned in the text or reportage photos. Internal communication departments do not always have the means and opportunities to take or obtain such photos. In such a situation, you can use free stock photographs. Do what you can to make good use of them. Use them to make slides, banners, or carousels. Remember to process the photos – you'll do it even in free apps on your phones, such as Snapseed or the basic version of Lightroom.
Multimedia in internal communications – where to start?
The first step is always a strategy – a plan of what, how, and why (not necessarily in this order). Only then can we start to think about the tools, which besides the idea are very important in the case of multimedia materials. When it comes to internal communication, it is worth planning the budget well. Expensive cameras, microphones, lighting, or still cameras are not always a guarantee of success. Sometimes a good smartphone and software are enough at the beginning. Of course, willingness and skills also matter.
Is it worth using external companies?
Sure, if our budget allows you to do so. However, it is worth remembering about authenticity, which is hard to achieve with highly advanced technological solutions. In the case of internal communication, sometimes even less polished materials win out over professional ones. Provided that they are created with the recipients in mind and concern them.
The last important point is to measure the effectiveness of actions. This will allow us to draw the right conclusions and even better adapt multimedia materials to the internal customer – meaning both the organization and the employee.
---
How can Workai support you in using multimedia in internal communications?
Workai offers a super easy-to-use CMS with dozens of blocks and content templates. Among them, you will find templates to which you can easily add video, photo, or a podcast. What's more, to make it easier for you to publish multimedia in internal communications, we have integrated our platform with Pexels and Canva. So you don't have to leave your intranet to find interesting elements to publish – photos, graphics, gifs. Get creative and publish engaging content for your employees!
Making your workplace
work for you
A complete, intelligent solution, allowing you to empower your team, get more done, and work better together.