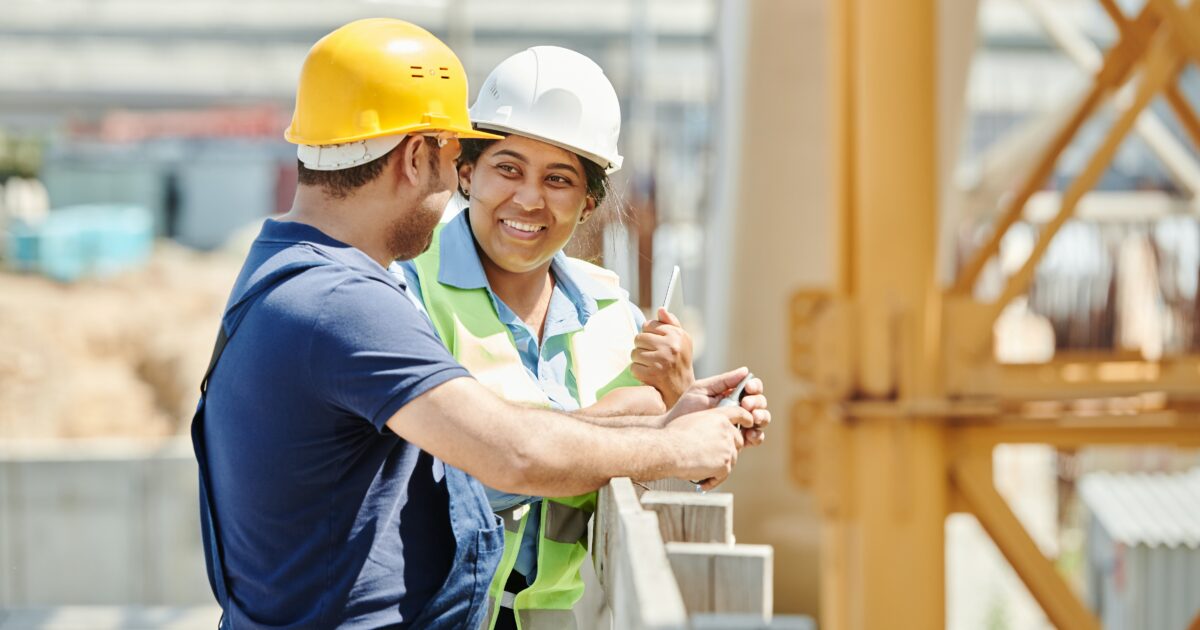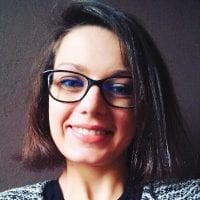 Anna Popek
31.12.2022 • 4 minutes reading
5 employee app features to increase the engagement of the deskless workforce  
Internal mobile apps are now some of the most important tools that help a company stay in touch with its frontline employees. However, for them to fulfill their role, employees must be provided with a product that fully addresses their needs and effectively engages them in internal communications. This is possible only with specific employee app features.
How to increase the engagement of the deskless workforce?
Engaged deskless workforce – make the impossible possible with specific employee app features
In many industries, it has only been the pandemic and the need to shift from on-site to remote or hybrid work modes that has opened employers' eyes to the challenges that frontline workers face every day. Despite being the world's largest occupational group, the technological revolution has remained beyond their reach, with it all the conveniences of their work. The magnitude of the neglect is evidenced by statistics – 75% of frontline employees use technology in their jobs, and as many as 60% find it ineffective, outdated, and unfriendly. The lack of facilities, including apps that have useful functionality, is one reason for the lack of engagement and high turnover. However, change is within reach.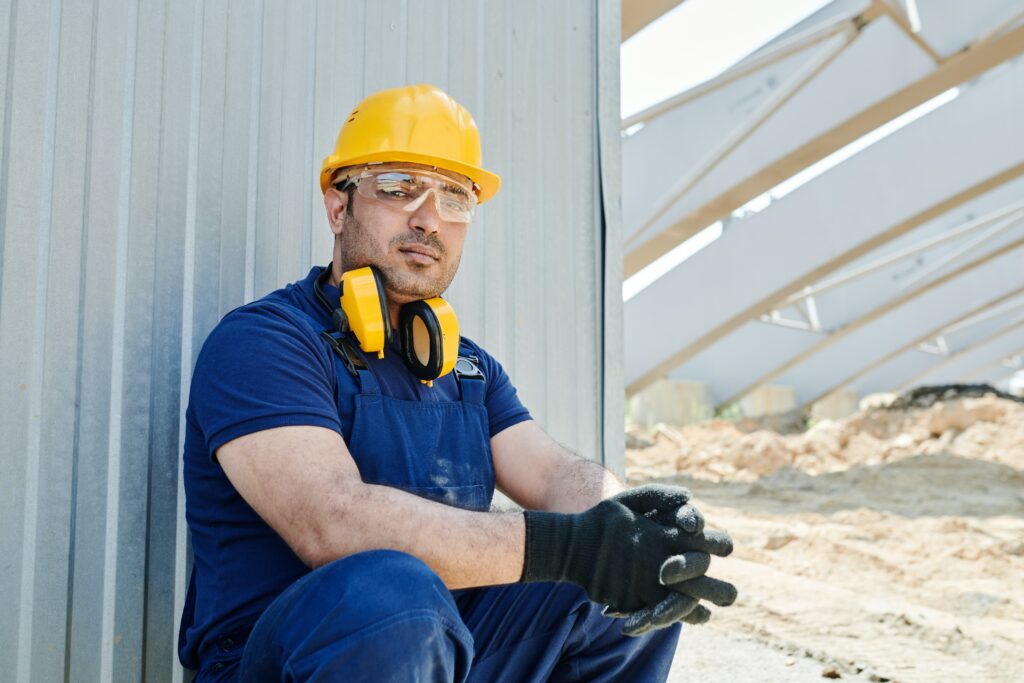 Employee app features that affect employee engagement
The situation can be improved by investing in a mobile app for deskless employees. What employee app features are required to make them feel connected to the company they work for? The ones that will make them feel part of a larger whole, and that will make them understand the purpose and strategy even better, and make their voice heard. Employee app features that must not be missing are:
#1 Interactive content
Employees who work away from the office have few opportunities to express their opinions on topics important to them, and related to the internal life of the organization. Therefore, one of the most important employee app features is interactivity, i.e. the ability to respond to posted messages with comments and likes, or the option to send an opinion on a given topic. Also important is the ability to post content using a variety of engaging tools – videos, photos, podcasts, etc.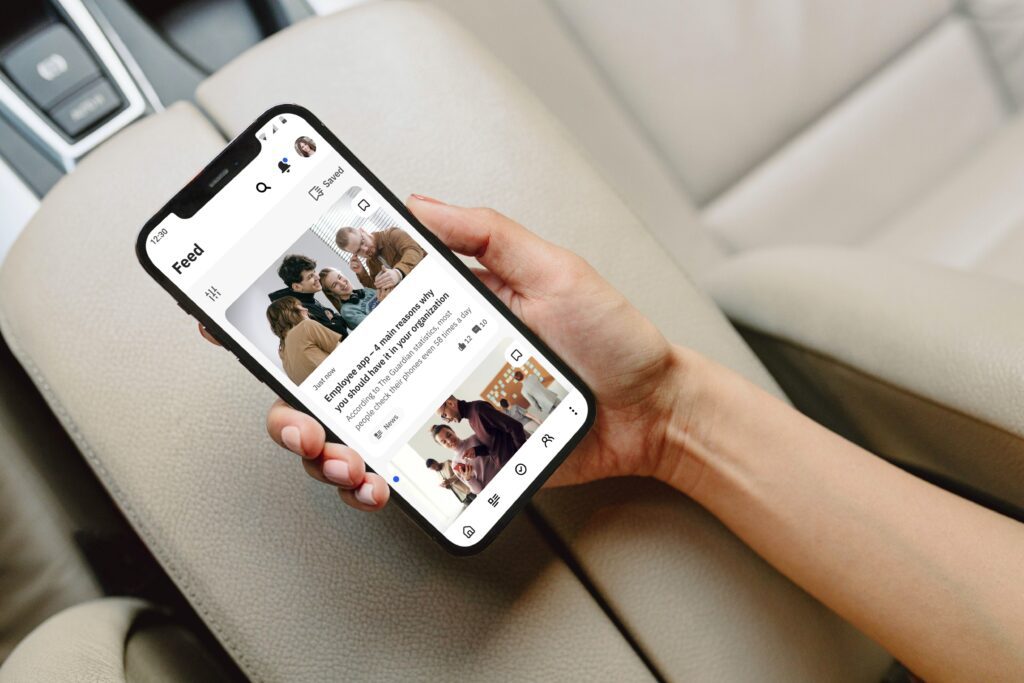 #2 Personalized dashboard
If you associate the most important of employee app features only with the user's name appearing at login, you will be pleasantly surprised. The best apps on the market allow you to personalize the content an employee receives and link it not only to their position and function but also to their interests. This way he is always up to date with information important to their daily duties and tasks.
#3 Tasks
Good employee apps are also tools that can be used to improve work efficiency. The "task list" function, integrated with other apps used in the organization, helps to manage priorities, assign them a hierarchy and mark off completed activities. This is an extremely helpful tool for employees without constant access to a computer. From the phone, you can create your efficient management center with its help.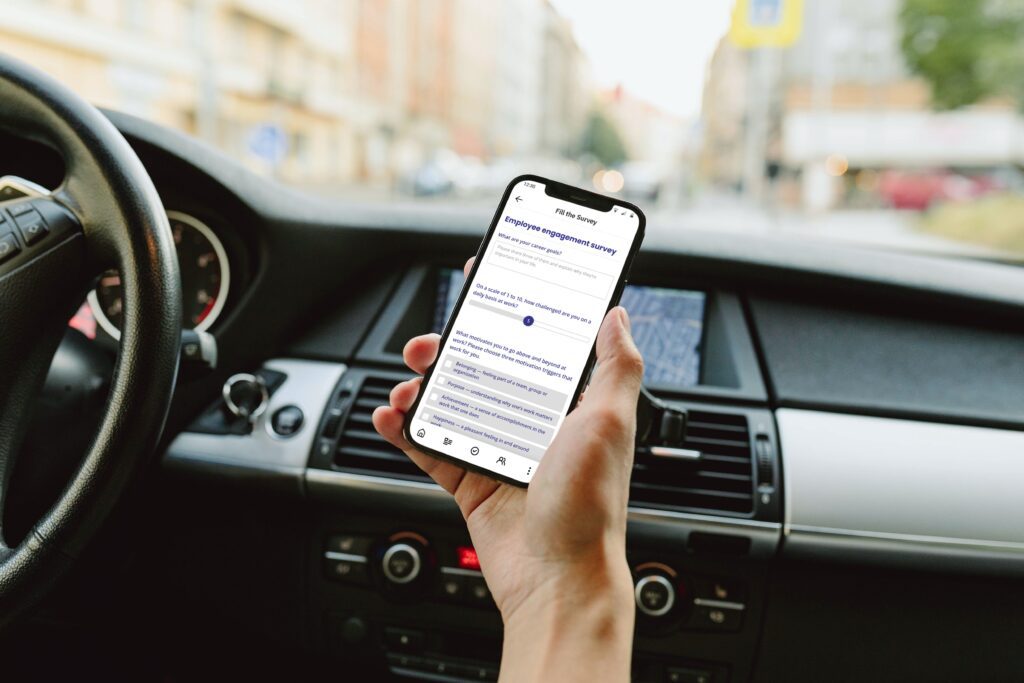 #4 Internal Social Media
The use of internal social technology significantly increases employee productivity. Internal social media connects people from different teams, locations, and job levels, and accessing instant messaging from a phone is a significant convenience for distributed teams. The employee app features should include the same options offered by a traditional intranet, including the ability to chat, create groups, tag, and quickly upload documents, kudos, or links.
#5 Notifications
One of the most acute problems frontline employees face in terms of feeling included and engaged is limited access to information. Thanks to notifications appearing on mobile devices, they receive messages in real-time. What's more, with the option to subscribe to tags, they get information on any topic of importance and interest.
Workai Mobile – employee app for deskless workforce
The choice of technology that has all the desired functionality to support deskless employee engagement must be informed and thoughtful. ClearBox's ranking of the top 15 employee apps for specific business requirements can facilitate a painstaking review of the market. Workai Mobile first appeared in this list, just a few months after its release in 2022. It was praised primarily as an excellent app for frontline employees, which allows for effective two-way communication in distributed work environments. Workai employee app features cover many areas of your company operation – discover them all!
Making your workplace
work for you
A complete, intelligent solution, allowing you to empower your team, get more done, and work better together.