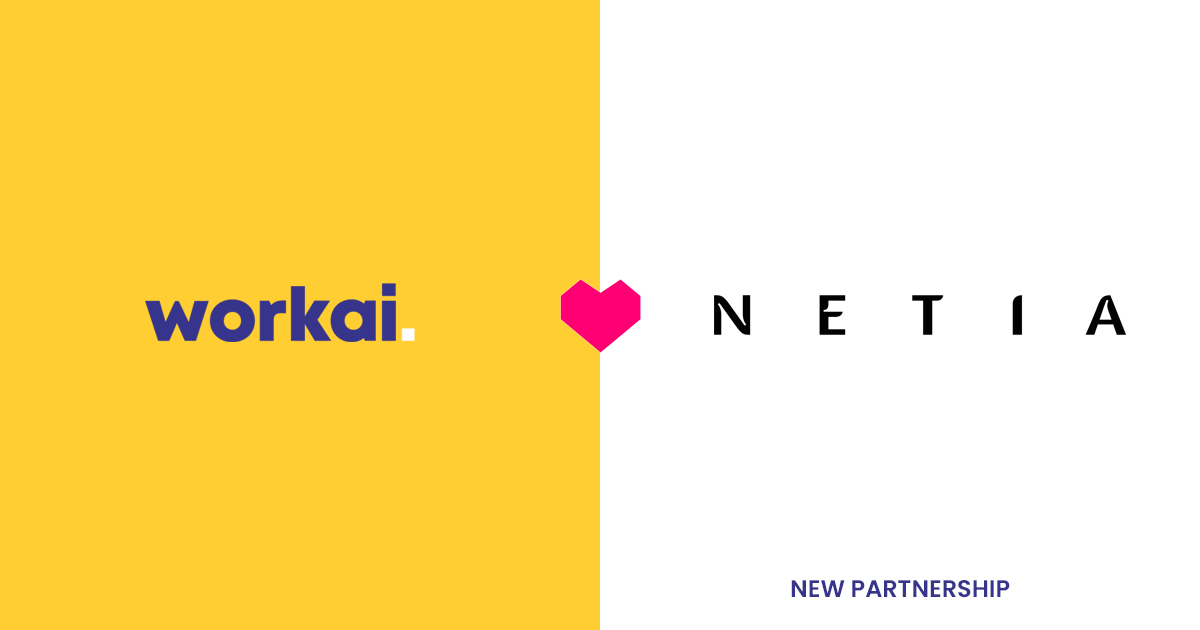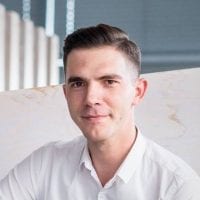 Grzegorz Ciwoniuk
22.02.2021 • 4 minutes reading
workai partners with Netia to improve remote employee experience in Polish companies
Polish technology startup workai has signed a partnership agreement with one of the largest Polish telecommunications companies – Netia S.A. (Polsat Group). The purpose of the partnership is to complement the Netia Digital Workplace service portfolio with an innovative intranet platform – workai, which improves internal communication, facilitates access to internal knowledge and increases employee engagement within organizations.
The official partnership will strengthen workai's position on the Polish market of Digital Workplace and Employee Experience solutions, while Netia S.A. will gain in its portfolio an award-winning intranet solution, which is already used by over 300,000 thousand users worldwide – from the financial, energy, telecommunications, retail, and media sectors.
The two companies currently focus on joint sales and promotional efforts specifically to medium and large companies with 100 to 1,000 employees – in the manufacturing, service, and retail industries. These organizations currently face the most significant internal communications challenges resulting from the COVID-19 pandemic and the obligation to work remotely.
Companies need tools that are easy to use and implement for effective communication with and between employees. Internal communication has never been so important to business growth. In the New Normal, companies forced to shift to remote working are increasing efforts to keep their employees coordinated, well-informed and integrated. That's why they need tools like workai to streamline the flow of information and measure the level of team engagement.

says Maciej Maciejewski, Product Lead at Netia S.A.
One of the largest Polish telecommunications operators has just joined our international partner network. Together with Netia, we can reach thousands of medium and large organizations across Poland, providing our innovative solutions that support employees at every stage – from recruitment and onboarding, through employee engagement, to sales and customer service support.

says Grzegorz Ciwoniuk, Chief Product Officer at workai
More about workai
workai is a Digital Employee Experience platform available as a cloud-based service. workai helps companies that want to improve internal communication, knowledge management, and employee engagement to deliver personalized and engaging communication and measure its results. What's more, workai does not require technical knowledge or a lengthy implementation process.
The workai platform, which includes an intranet portal (workai.intranet), knowledge base (workai.knowledge), social networking platform (workai.connections), and a tool to create electronic forms (workai.forms), is already used by over 100 organizations worldwide – from local companies to multinational corporations with tens of thousands of employees in the financial, energy, telecommunications, and transportation industries.
As one of the top ten products of its kind globally, workai received the prestigious "Best Intranet Design" award from the Nielsen Norman Group for its unique and user-centered design.
More about Netia S.A.
Netia is one of the largest Polish telecommunications operators, part of the Polsat Group. It provides comprehensive, user-friendly on-line communication solutions for private users, entrepreneurs (B2C), and companies and institutions (B2B).
On the B2B market, Netia offers comprehensive ICT solutions: from voice services (traditional and I.P.), data transmission, Internet access to state-of-the-art integrated solutions based on cloud computing and advanced Data Center services.
The Netia Group employs nearly 2,000 people in 70 locations throughout Poland. The Capital Group comprises, among others, Netia S.A., Petrotel Sp. z o.o., T.K. Telekom Sp. z o.o., IST Sp. z o.o., ISTS Sp. z .o. The optical backbone network at the Netia Group's disposal is approximately 20,000 km long, connects metropolitan networks in over 50 cities, and provides over a dozen independent international connections.
The number of telecommunications sites (including buildings, cabinets, containers, and masts) owned by the Netia Group exceeds 30,000, and the number of network nodes (PoP) exceeds 81,000.
Read more about Netia Digital Workplace: https://www.netia.pl/pl/srednie-i-duze-firmy/produkty/digital-workplace/netia-intranet
Contact to Partner
Maciej Maciejewski, Product Lead, Netia S.A.
maciej.maciejewski@netia.pl
Making your workplace
work for you
A complete, intelligent solution, allowing you to empower your team, get more done, and work better together.