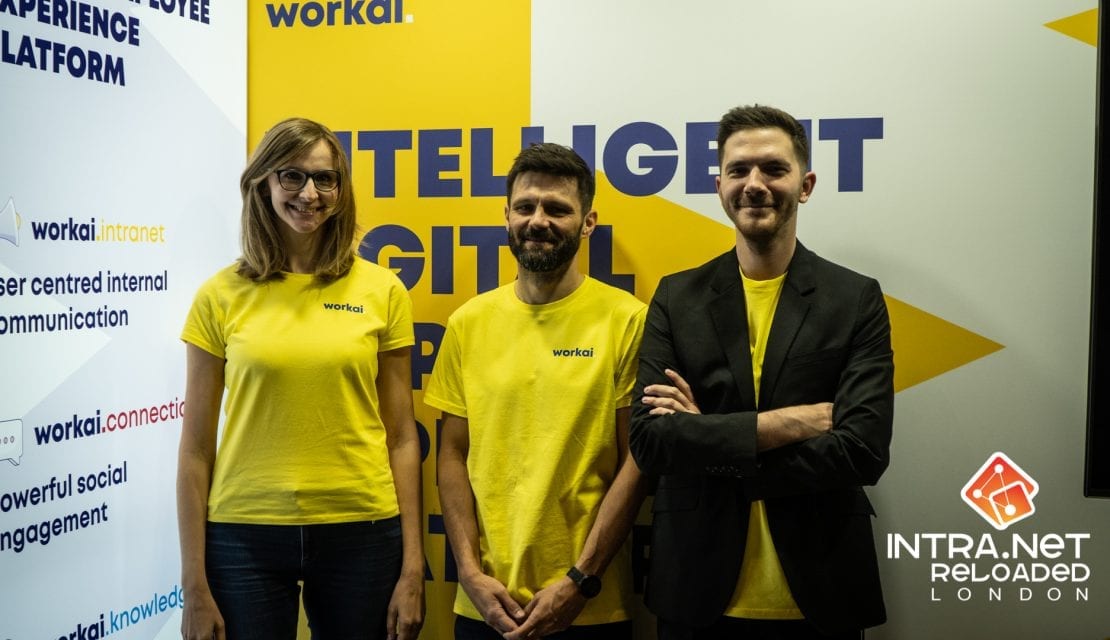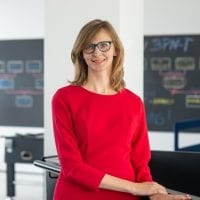 Małgorzata Olszewska
28.10.2019 • 3 minutes reading
workai launch in the UK
workai had its UK launch at Intra.NET Reloaded conference in London, 26-27 September.
Intranet.Reloaded is the UK's most innovative and industry-driven event on digital workplace, employee communications and technologies of the present and future. It was a great occasion for workai to be presented for the very first time in the UK. The event participants: internal communicators, knowledge managers had a chance to get to know our award-winning digital employee experience platform. The chance to meet companies looking for exceptional digital workplace solutions was very inspiring.

We were thrilled that conference participants were impressed with how workai can take their employee digital experience to another level. This very positive feedback assures us that workai is a solution that the UK market really needs and we are happy to help face their daily challenges.


says Grzegorz Ciwoniuk, CTO, Elastic Cloud Solutions
The event gathered the most innovative and forward-thinking digital workplace practitioners from large scale enterprises, SMEs, NGOs, governmental organizations. They shared their stories how to leverage business value of intranets and collaboration platforms.
World café session by workai
Malgorzata Olszewska, our Marketing Manager led a roundtable session on new platforms rollout strategies. We had an inspiring discussion on how to divide roles and responsibilities between teams in an intranet or digital workplace setups. The participants, including representatives of BBC, ING Bank, Raiffeisen Bank, Siemens Gamesa, Lloyds Bank and other key players in the UK market, exchanged ideas of important roles to be involved in the process, how to find the right balance between corporate need and user needs.
World Café sessions are designed for participants to discuss with colleagues and peers similar issues and challenges that everyone is facing in the industry. The aim of the session is to find real solutions to real world problems with the 5 rounds of this session.
Key UK industry event
We went to the UK because Intra.NET Reloaded is the leading knowledge exchange platform that brings together all stakeholders who play an active role in the internal communications and digital workplace scene of the UK, Scandinavia and Benelux and the rest of Europe. The event provides precise hands-on insights into digital workplace trends and technical, as well as change management strategies while offering the participants the chance to discuss specific roadmaps for their projects.
Workai conquers the world
Intra.NET Reloaded was the first stop in workai's tour around the world. Next we go to at i2 Summit in Zurych at Microsoft Ignite in Orlando 🇺🇸 and European SharePoint, Office 365 & Azure Community #ESPC19 in Prague. We can't wait to continue impressing our audience with workai!
Making your workplace
work for you
A complete, intelligent solution, allowing you to empower your team, get more done, and work better together.