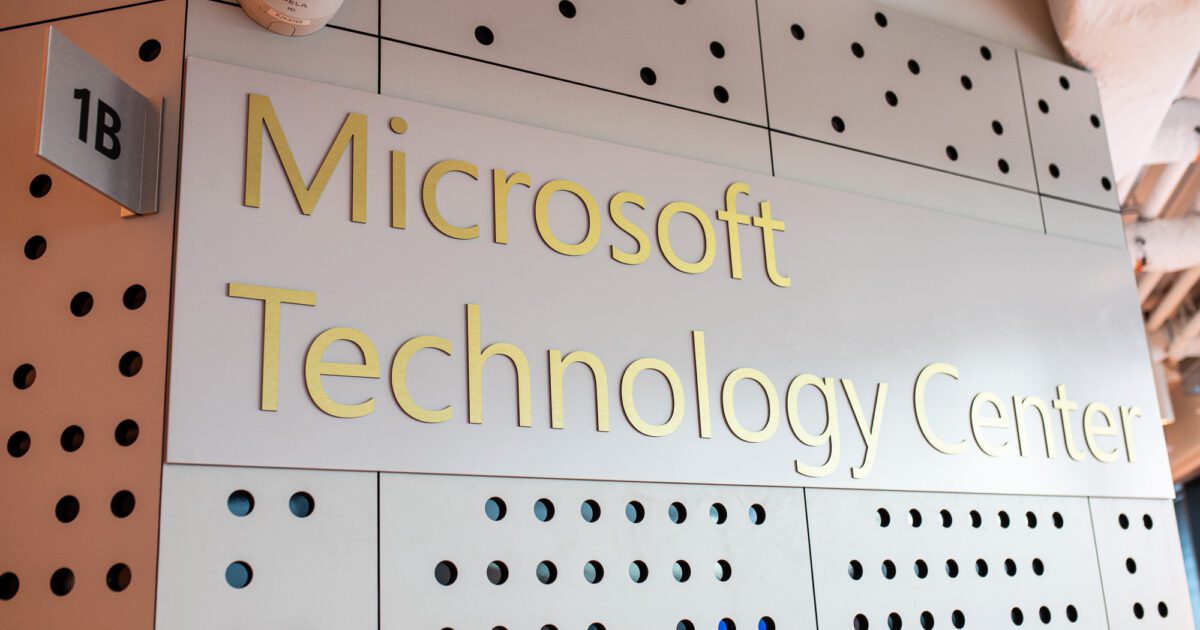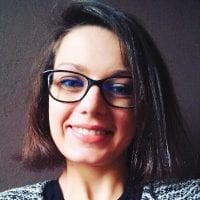 Anna Popek
22.09.2021 • 2 minutes reading
Workai presented at Microsoft Technology Center
Microsoft is opening an Innovation Alley in the Microsoft Technology Center. Workai takes part in Microsoft's venture to develop the Polish Digital Valley.
Microsoft is implementing the next stage of the comprehensive plan unveiled in May 2020 to support innovation and digital transformation in Poland. Within the frame of the project, Microsoft trained over 150,000 people and announced 50 companies as innovators of the Polish Digital Valley. Up to now, Microsoft partners have developed more than 120 solutions in the Microsoft Technology Center.
Innovation Alley in Microsoft Technology Center in Warsaw
The solid development of the first Microsoft Technology Center in Central Europe and 46th in the world allows Polish customers to benefit from this alliance and the strong commitment of Microsoft partners. We are part of the Innovation Alley of the Polish Digital Valley – a space where ready-to-implement, breakthrough solutions for all market sectors are presented, using the potential of cloud, artificial intelligence, and augmented reality.
Transformation of business based on technology is a process that no one can go through alone. It is a result of technology, knowledge, and experience from many fields. At its core are implementation companies and technical specialists who have the right combination of skills and a problem-solving mindset to offer. As an official Microsoft Partner, we are glad that we support this process and our solutions have seen the light of day, both as real customer support and as a part of the Innovation Alley of the Polish Digital Valley in the Microsoft Technology Center Warsaw. Innovations happen here and now.
Workai for Financial Industry
In Innovation Alley, Workai will present solutions that support internal communication and knowledge exchange in financial organizations – The Employee Experience platform dedicated to banking and financial services. Workai helps organizations build modern, engaging, and omnichannel intranets with instant access to personalized information and sales knowledge – to improve customer service, streamline sales processes, and empower all employees.
Workai successfully supports the largest banks and financial consultancy in Poland and Europe in their journey to better employee experience, which improves customer experience.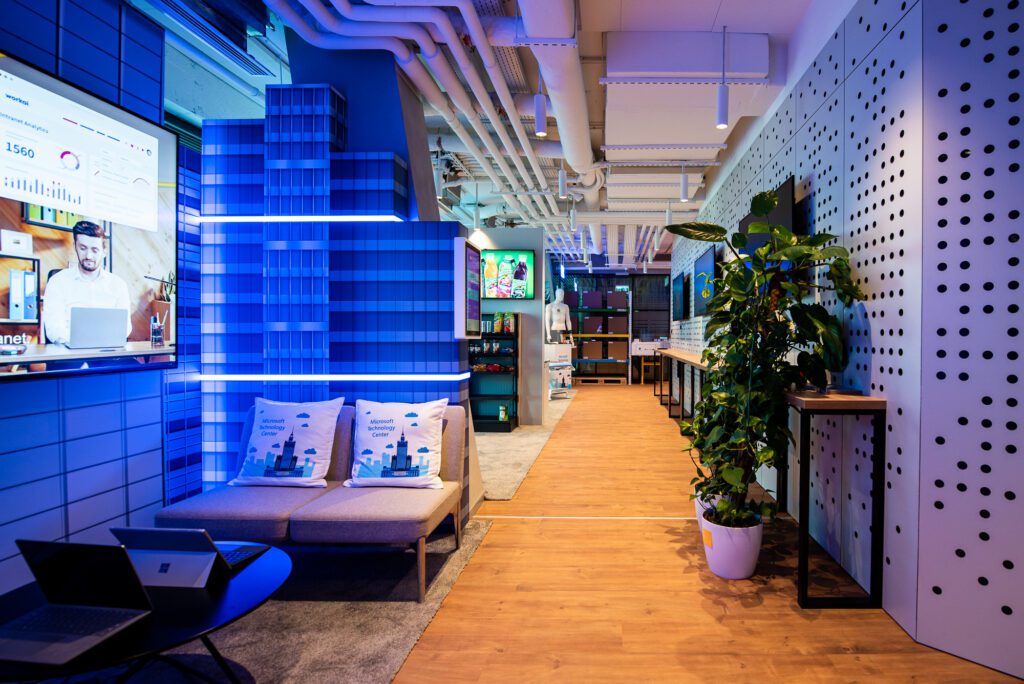 👉 Read more about the Microsoft Technology Center [PL]
Making your workplace
work for you
A complete, intelligent solution, allowing you to empower your team, get more done, and work better together.