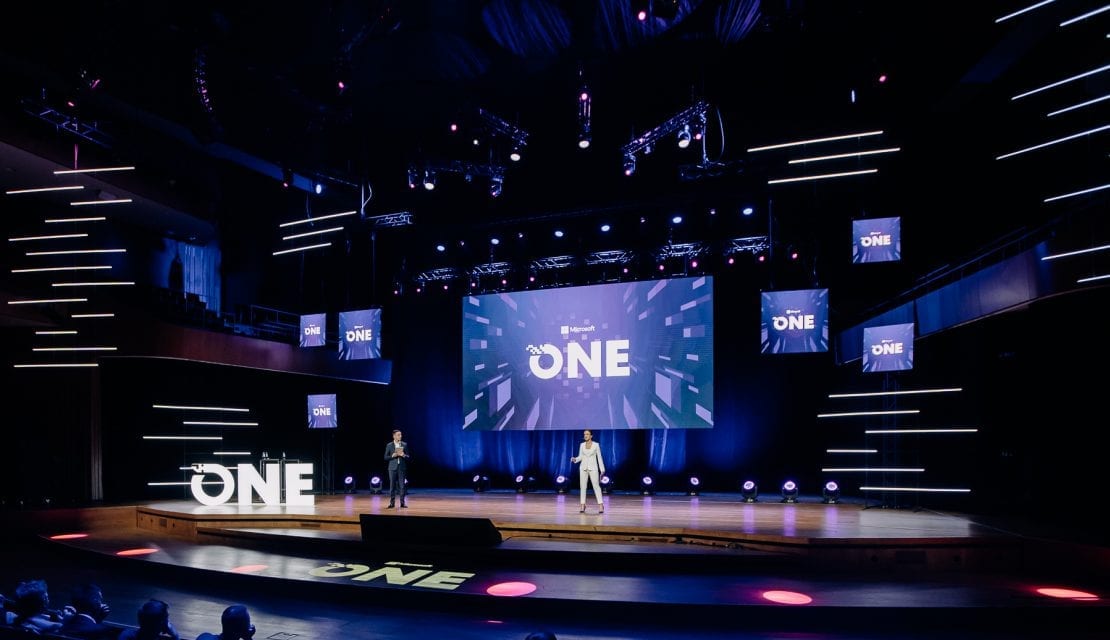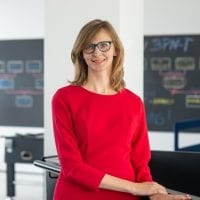 Małgorzata Olszewska
22.10.2019 • 2 minutes reading
workai as partner of Microsoft One
Workai was presented at high-level Microsoft conference for top partners. Our Digital Employee Experience platform successfully inspired the digital transformation professionals.
MS ONE is the largest event for key Microsoft Partners. It's directed to business owners, managers, sales and marketing teams of partner companies – to exchange business experiences and inspiration in a group of Polish and foreign Microsoft partners. This year it took place in ICE Kraków Congress Centre and it gathers 500 participants from 200 partner companies and 350 Microsoft representatives.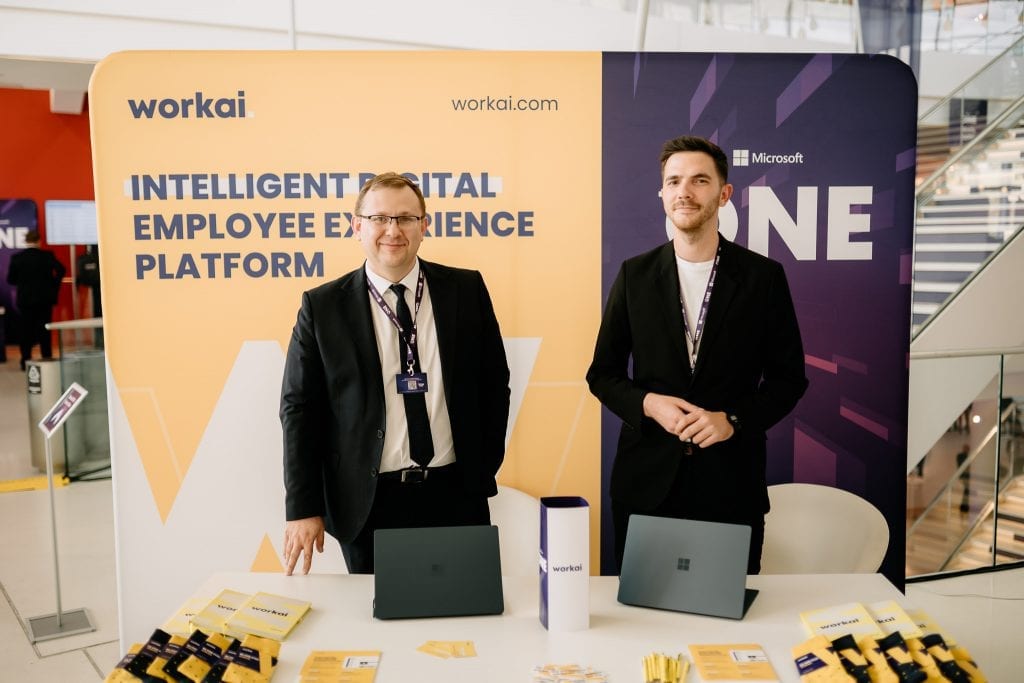 Workai representatives, Łukasz Skłodowski, our CEO and Grzegorz Ciwoniuk our CTO took part in the event and shared our experiences from hundreds of successful IT projects for the largest enterprises in Poland and Europe.
For two days ICE Krakow became a centre for the exchange of experience and mutual inspiration on the role of technology in the changing world. These were successful two days, because networking and expo zone allowed to establish many interesting discussions and long-term relationships.
During the conference we participated in activities such as: roundtables, debates, 1:1 meetings and so called partner mixers. What is more, we took part in sessions dedicated to industry solutions, where partners and customers talked about practical examples of digital transformation in their organizations.
#MSONE2019 #CyfrowaOdwaga #Digitaltransformation
Making your workplace
work for you
A complete, intelligent solution, allowing you to empower your team, get more done, and work better together.