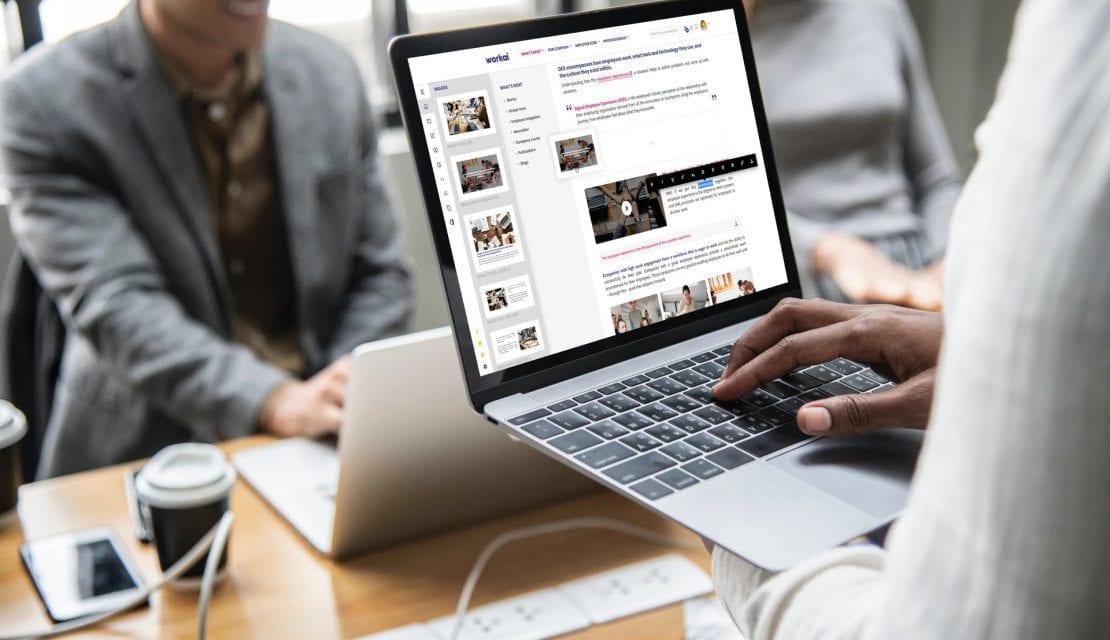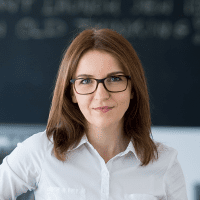 Marta Rogalewska
25.06.2019 • 3 minutes reading
We are proud to officially announce the global premiere of workai
After two fantastic years of improving our flag product, Elastic Workplace, we took all that's best in it: awarded UX-design, insights from clients from all over the world and over 200k users and ways of making SharePoint & O365 working with their best potential.
Now, after months of tests and pre-premiere demos, we are counting down to September 1st – the day when everybody will be able to get perfect digital workplace and tailor it to any SME / Enterprise needs.
"What's in it for me?"
Workai is ready to roll, intelligent and cloud-based employee digital experience platform (#DEX). Its main job is to improve internal communication, engagement and knowledge management.
It's one platform with a series of powerful tools to mix and match your organization's needs. Never before the time of fully featured and social intranet development was so short. And never before the choice of digital transformation software was so stress-free and simple. We are sure, that workai is the best digital workplace you can have because our clients and their employees confirm that also. But YOU do not have to take our word for it. Activate it with just a few clicks with no single line of code. Try it out on a selected team without any obligations. And let workai do its magic improving the way your employees work, forever.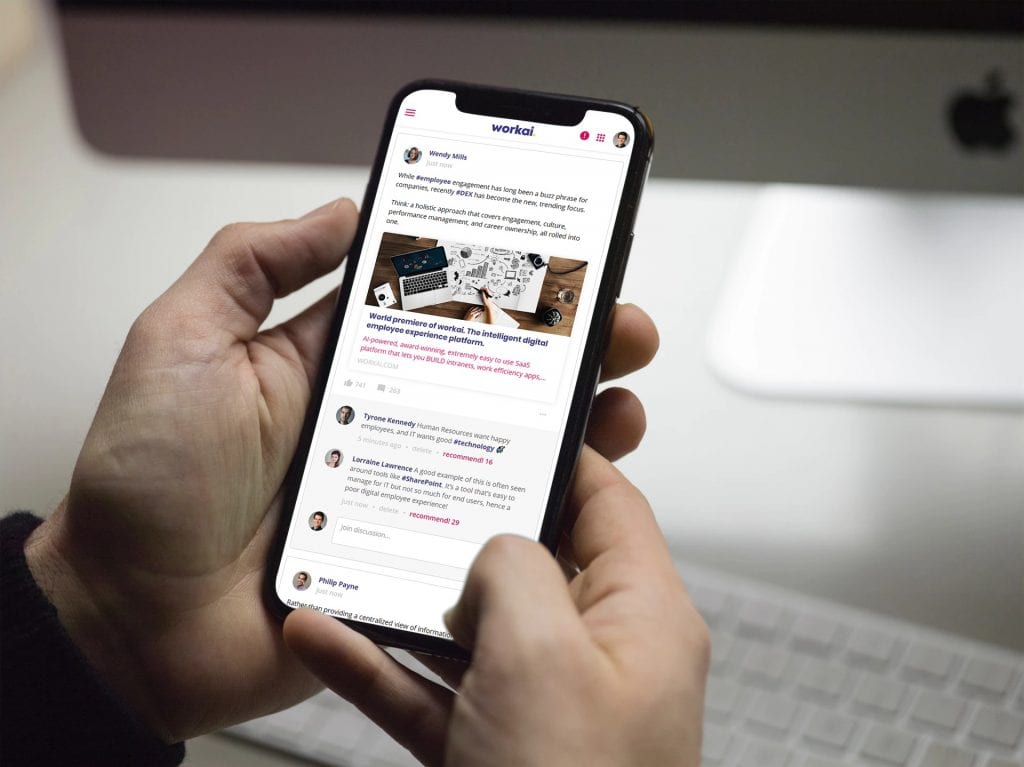 Perfectly fitted to SharePoint and Office 365
Workai is the first fully-featured digital workplace available in SaaS model, built on top of the newest Microsoft technology stack. Thanks to the power of Azure PaaS and Office 365 integration, workai provides smart, fast, secure and scalable solutions. It gives you a perfectly designed and AI-driven digital workplace solution which makes Office365 and SharePoint working for the success of your organization.
But we do not allow the dependence on Office 365 to limit you. Workai as it a standalone platform, it engages and connects ALL employees, whether they have an O365 license or not.
Why we've built a new product?
Here, at Elastic Cloud Solutions, we've been creating digital workplace solutions for years now and we are fully aware of how they should work. We understand end-users and their technical needs. And we believe that our software is never finished. We've been listening, observing, researching and constantly developing our solutions.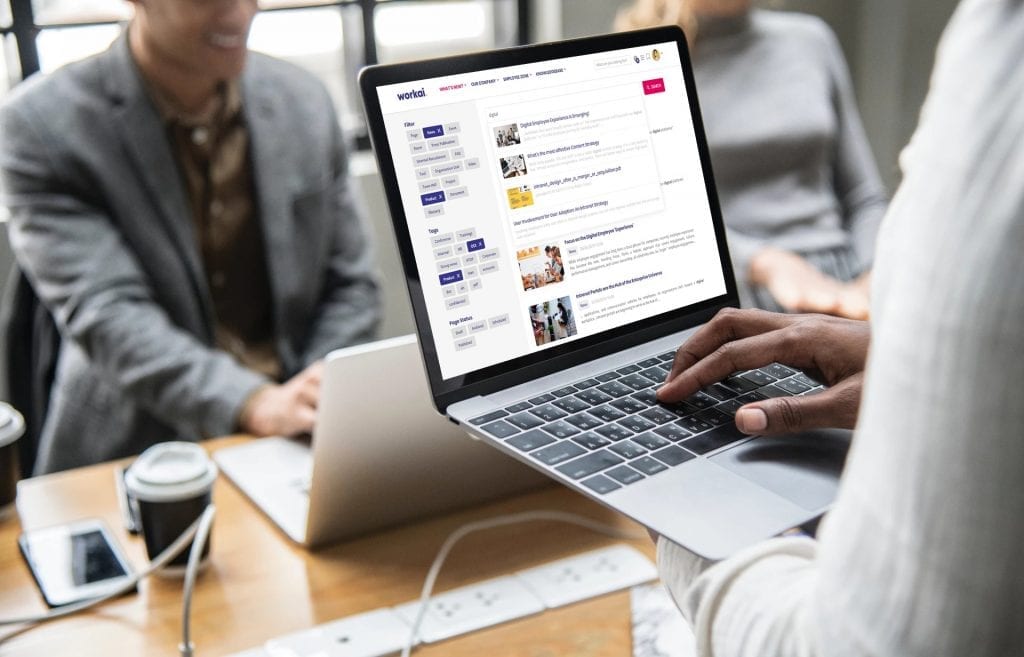 But after so many implementations for enterprise-class companies, we learned even more. We understand both – product AND BUSINESS! Workai was created with a full understanding of 4 most often recurring factors that make software that causes a breakthrough in the digital transformation process:
AGILITY,
QUICK PROOF of CONCEPT,
EASE OF USE (with no experience and IT skills; also on a wide range of devices) and
BEING FUTURE-READY (with the guarantee of development continuity).
The era of underestimated investments and multi-month implementations of platforms supporting work has come to an end. Today, the creation of such tools is a matter of minutes, not years!
Try it out and… forget about the digital workplace!
Decision-makers have more important things on their minds than the tools. Internal communication, building a company's culture, improving customer service and managing every-day work routines have a strategic meaning and are time- and effort consuming as they are. Tools should help to shorten their task lists, not to add to them. This philosophy was implemented as a core of workai. See it in action. And enjoy the experience!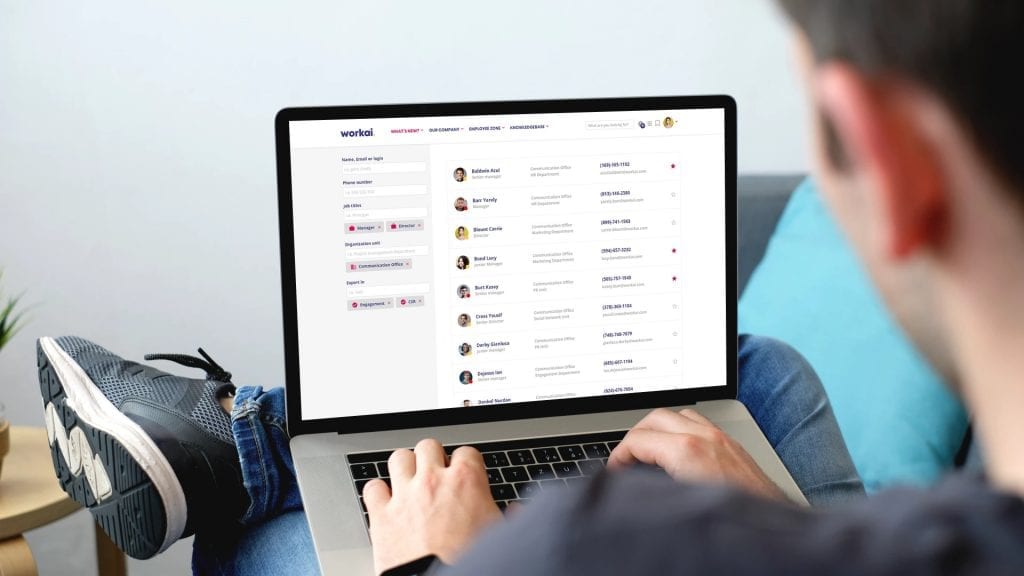 Follow @workaicom
---
About Elastic Cloud Solutions
Elastic Cloud Solutions is a fast-growing start-up that helps organizations succeed in their digital transformation processes with a new generation of Digital Employee Experience SaaS Platform – workai. Its main goal is to improve internal communications, knowledge management, and employee engagement, with the help of mobile technologies, IoT and artificial intelligence.
The exceptional user experience offered by Elastic Cloud Solutions' products was acknowledged by Nielsen Norman Group with the Best Intranet Design Award, as one of the TOP 10 in the world.
For more information about the company and its product, please contact Marta Rogalewska (+48) 601 321 443, marta.rogalewska@elastic365.com
Making your workplace
work for you
A complete, intelligent solution, allowing you to empower your team, get more done, and work better together.