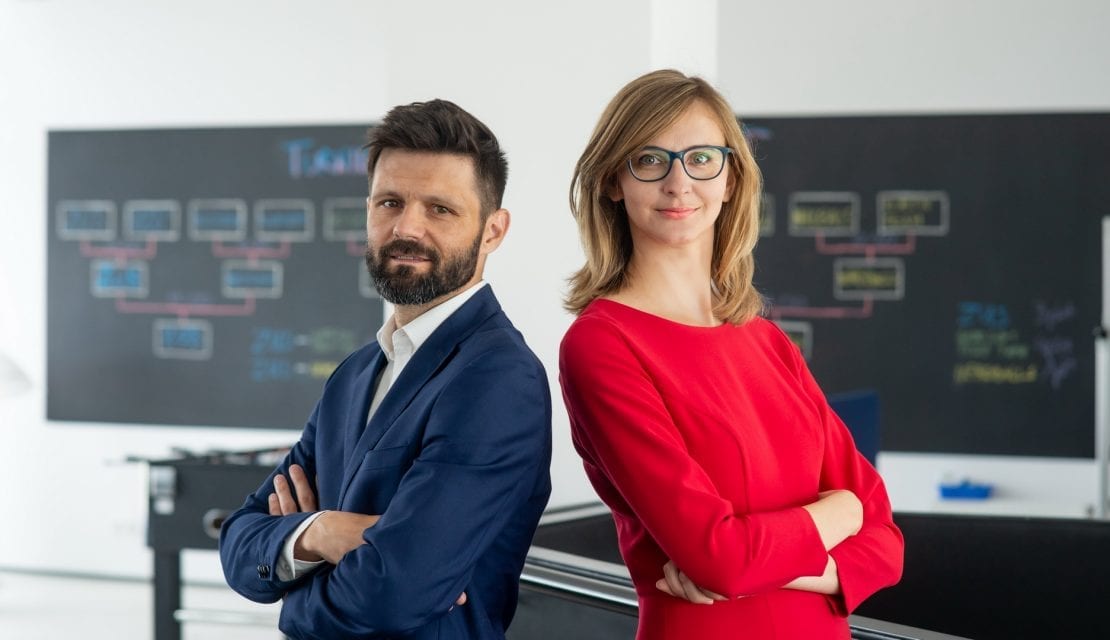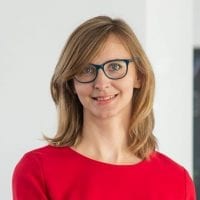 Małgorzata Olszewska
30.07.2019 • 5 minutes reading
Marcin Laskowski and Małgorzata Olszewska will lead the communication of the new product in Elastic Cloud Solutions
With the world premiere of workai, a new digital employee experience platform created by Elastic Cloud Solutions and the product's entry into new international markets, the company is expanding its marketing team.
Two experienced specialists, Marcin Laskowski, and Małgorzata Olszewska, have strengthened the marketing team and will lead the communication of the new brand.
Marcin Laskowski has over 16 years of experience in marketing and implementation of B2B and B2C sales channels. Małgorzata Olszewska has run communications, marketing, and business development projects for almost 10 years. She has gained a wealth of experience in Poland, Germany, and Nordics.
Technology, analytics and… listening skills
Since 2015 Marcin Laskowski has developed strategies and promotional campaigns for products and services. He is fascinated by the Internet and the opportunities offered by new technologies: Internet of Things (IoT), Artificial Intelligence (AI) and Machine Learning (ML) for development and optimization. This made him a comprehensive project manager in areas like: e-commerce platforms, sales data analytics, process optimization and business profitability improvement. The marketing team of the new SaaS platform has therefore gained not only strong support for communication but also a valuable contribution to the development of sales models and business data analytics.
As a creator of audio description studies, author of trainings in the field of making culture accessible to people with disabilities, he worked for cultural centers and foundations from all over Poland. Among others, Gdynia Film Festival, Gdynia Film School, Culture and Art Festival of Visually Impaired People and Teatr Stary in Lublin.
In his free time, he creates music and explores the secrets of sound post-production in films. This additional activity allows him to appreciate the importance of "team play" and the role of the smallest pieces in the whole.
The experience that gives an advantage
Elastic Cloud Solutions is a team that puts great emphasis on experienced specialists enriching the company's capital with new knowledge, skills and perception of online business. This is one of the recipes for building a competitive advantage. These are the key factors in a company whose products are setting new standards of digital transformation.
Marcin's analytical and communication skills are particularly valuable in our team. When promoting the SaaS service targeted at business, we need specialists with both marketing and product experience. Those who understand the realities of new technologies world, excel at communicating to corporate customers and are ready to face global challenges.

– says Marta Rogalewska, Head of Marketing Elastic Cloud Solutions
International scale projects
Over the last decade Małgorzata developed strategies for brand development and organizational culture, co-created industry reports, organized events and trainings, arranged social media and media relations campaigns, and coordinated international marketing teams and business development processes. Her portfolio of innovative co-branding thought leadership projects include "Health and Productivity in Sustainable Buildings", "New Healthy Office" and "Business for Climate".
Physical gets digital
Since 2014, in BuroHappold Engineering she promoted sustainable "physical" workplace, in Elastic Cloud Solutions she will be responsible for marketing digital workplace platform, which improves internal communication, knowledge management and employee engagement thanks to the use of mobile technologies, IoT and artificial intelligence.
Malgorzata believes in human to human business. Committed to personal development, she is fascinated by the MBTI system and its application in developing professional and personal relations. A graduate of the University of Warsaw and digital marketing courses at the University of Illinois in Urban and Champaign and the University of Pennsylvania. Fond of learning foreign languages and traveling around the world, especially in South America, where she worked as a volunteer.
Małgorzata's exposition to various foreign markets has given her a solid understanding of other cultures and this experience aligns perfectly with the Elastic Cloud Solution's international expansion strategy.

– says Łukasz Skłodowski, CEO Elastic Cloud Solutions
Development strategy
The company launches a new, innovative product called workai. It is a new-generation Digital Employee Experience platform based on mobile technologies and artificial intelligence. After two fantastic years of improving our flag product, Elastic Workplace, the company took all that's best in it: awarded UX-design, insights from clients from all over the world and over 200k users and ways of making SharePoint & O365 work with their best potential. The company packed it with more AI power, more useful apps, and even easier-to-use interface. The official premiere of workai will take place on August 1, 2019. In the spring, the company already started intensive promotion of the product on new markets. By the end of the year it will be present in Great Britain, Switzerland, and from 2020 it will start its expansion in the United States and Canada.
Marcin and Małgorzata join our team in a very interesting moment. Global expansion brings many challenges for us. We are sure that together with newly acquired talents we will achieve our goals, develop our offer, extend our reach and set trends in digital employee experience solutions all over the world.

– says Grzegorz Ciwoniuk, CTO Elastic Cloud Solutions
---
About Elastic Cloud Solutions
Elastic Cloud Solutions is a fast-growing start-up that helps organizations succeed in their digital transformation processes with a new generation of Digital Employee Experience SaaS Platform – workai. Its main goal is to improve internal communications, knowledge management, and employee engagement, with the help of mobile technologies, IoT and artificial intelligence.
The exceptional user experience offered by Elastic Cloud Solutions' products was acknowledged by Nielsen Norman Group with the Best Intranet Design Award, as one of the TOP 10 in the world.
For more information about the company and its product, please contact Marta Rogalewska (+48) 601 321 443, marta.rogalewska@elastic365.com
Making your workplace
work for you
A complete, intelligent solution, allowing you to empower your team, get more done, and work better together.