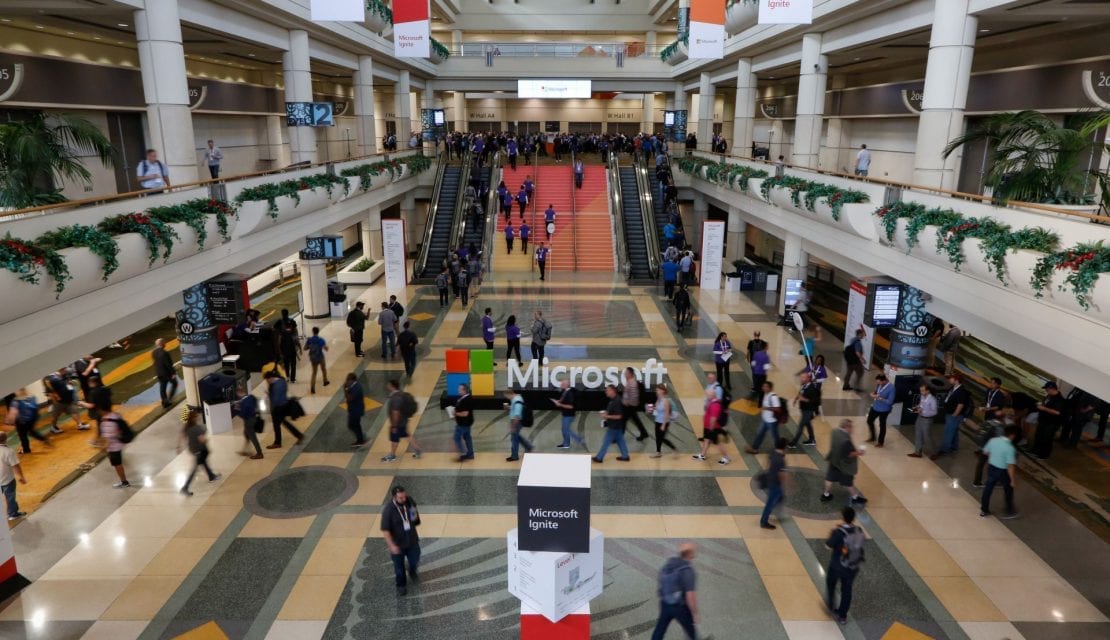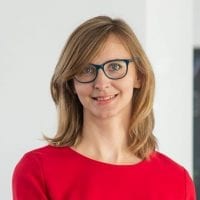 Małgorzata Olszewska
19.11.2019 • 4 minutes reading
First step in USA – workai at Microsoft Ignite
workai was part of Microsoft Ignite in Orlando earlier this year. At this landmark event, more than 26,000 IT implementers and decision makers, developers, data professionals and people from various industries experienced the latest technology available today — and got a peek at what's coming as we step into a new decade.
New territory
workai is a Microsoft partner and offers wholistic digital workplace solutions. Our Digital Employee Experience (DEX) platform is built on top of Microsoft 365.  This is why, the biggest Microsoft event in the world was attended by workai representatives. We want to be always on top on the latest world trends in the cutting edge technology to be able to serve top notch products for our clients. Łukasz Skłodowski, our CEO and Grzegorz Ciwoniuk our CTO were there to talk about Digital Employee Experience solutions, dive deep into the latest intelligent cloud technologies and show our potential clients how joining our Partner Program can help drive digital transformation and grow their business.
We think big and we take workai global. Microsoft Ignite was a perfect occasion to make our first step in the US market. Our DEX platform is a product that meets the needs of clients all around the world.

– says Łukasz Skłodowski, CEO.
Microsoft Ignite vision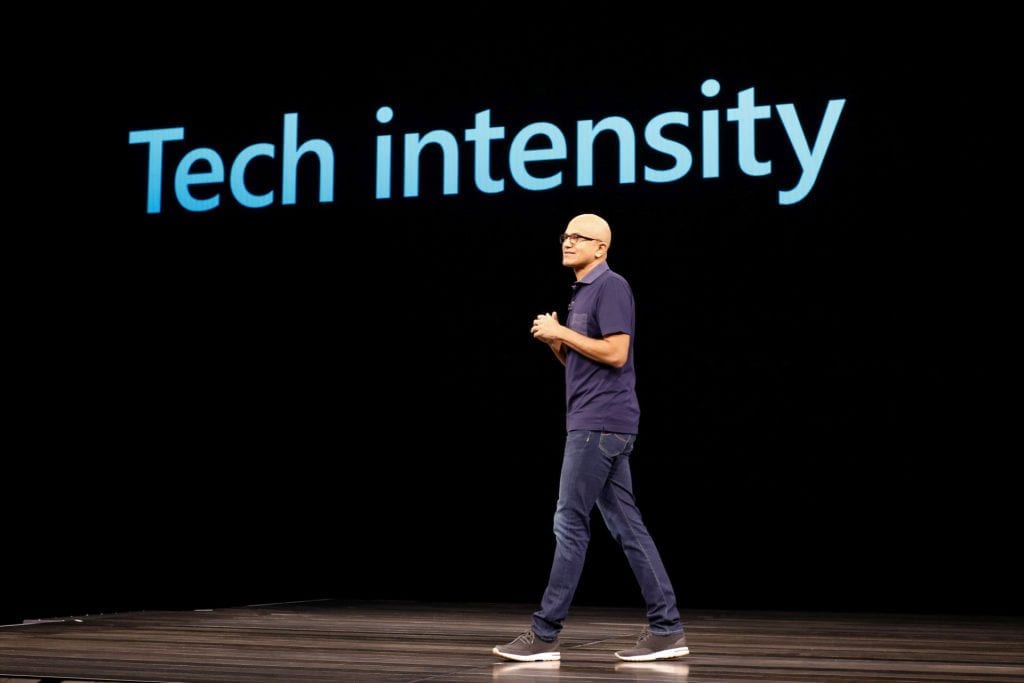 This year's Microsoft Ignite was kicked-off by a power-packed Vision Keynote by Microsoft's CEO, Satya Nadella. The session set the stage for the rest of the event by outlining the company's strategy going forward.
The event was focused on the evolving needs of customers. It's a time when every company is becoming a tech company, and that's a big consideration in all of the tools and services to help companies do business in smarter ways.
You'll see AI infused into product and service updates as well as Microsoft's commitment to security and privacy. You'll also see how investing in built-in capabilities, cloud-powered intelligence and integration is helping customers address security and compliance concerns.
Key takeaways
At the Ignite event in Orlando, Microsoft unveiled a broad range of new tools and services to help companies and individuals put their data to work for them, help employees build expertise quickly, and allow businesses to take advantage of key Azure tools.
It's also a time when intelligent insights and security are paramount. AI is infused into updates and powerful new features in many of the tools you already use every day, and so is our firm commitment to security and privacy. You'll see how our approach of investing in built-in capabilities, cloud-powered intelligence and integration is helping customers address some of the biggest security and compliance challenges they face.
Highlights from Microsoft Ignite
Microsoft announced Azure Synapse Analytics, a new service that merges the capabilities of Azure SQL Data Warehouse with new enhancements that will help us put our data to work much more quickly and securely by pulling together insights from all data sources, data warehouses and big data analytics systems.
Also, a preview of Azure Arc was launched. It offers Azure services and management to customers on other clouds or infrastructure, including those offered by Amazon and Google.
A public preview of a new robotic process automation capability in Power Automate (formerly Microsoft Flow) called UI flows was shared. It lets users turn manual tasks into automated workflows by recording and playing back human-driven actions across software that does not support API automation, with point-and-click experience. With this update, Power Automate is a comprehensive, end-to-end automation platform.
Project Cortex was announced. It is the first new Microsoft 365 service since the launch of Microsoft Teams, and a cornerstone of Microsoft's vision to transform knowledge and learning for customers. This new tool is a cross between a powerful organizer of enterprise content and a digital concierge that brings people the information they need in the context of their workflow.
Moreover, Microsoft is introducing the new Microsoft Edge and Microsoft Bing, enhanced with unique solutions including one that brings together the internet with your intranet via Microsoft Search in Bing, as well as powerful default privacy protection and the ability to move from web research directly into Microsoft Office applications.
---
About Elastic Cloud Solutions
Elastic Cloud Solutions is a fast-growing start-up that helps organizations succeed in their digital transformation processes with a new generation of Digital Employee Experience SaaS Platform – workai. Its main goal is to improve internal communications, knowledge management, and employee engagement, with the help of mobile technologies, IoT and artificial intelligence.
The exceptional user experience offered by Elastic Cloud Solutions' products was acknowledged by Nielsen Norman Group with the Best Intranet Design Award, as one of the TOP 10 in the world.
For more information about the company and its product, please contact Marta Rogalewska (+48) 601 321 443, marta.rogalewska@elastic365.com
Making your workplace
work for you
A complete, intelligent solution, allowing you to empower your team, get more done, and work better together.