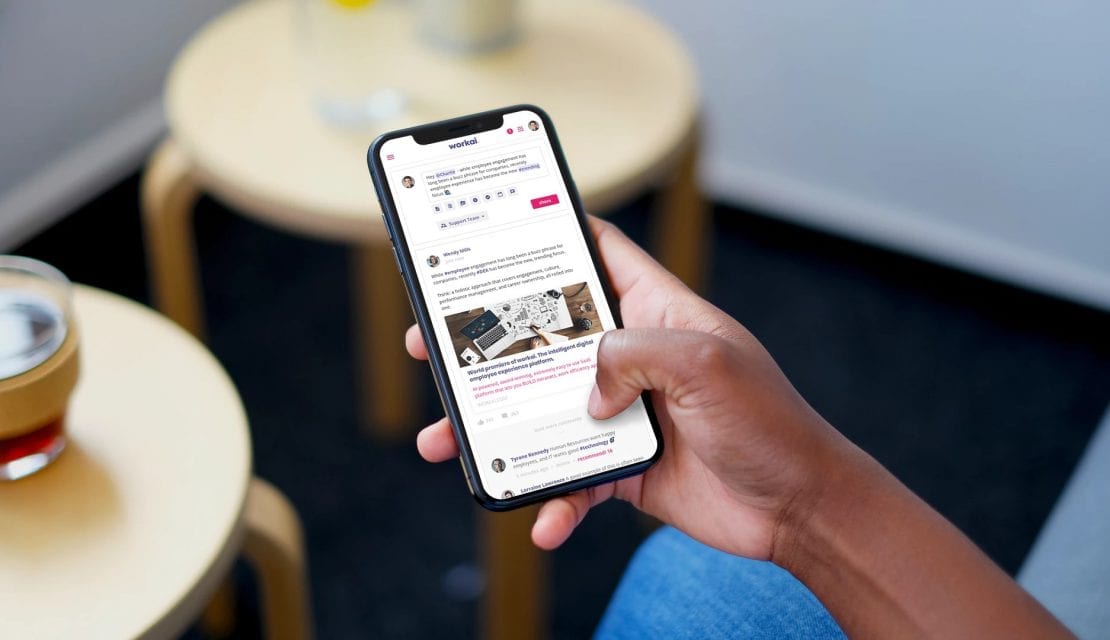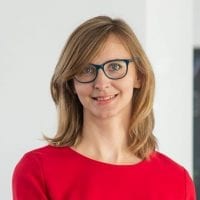 Małgorzata Olszewska
03.09.2019 • 4 minutes reading
Elastic Cloud Solutions launches new Digital Employee Experience platform called WORKAI
Internal communications plays a crucial role in making employees feel informed, connected, celebrated and aligned. With company structure often being highly decentralized, every single employee needs to be aware of the business goals and this simply will not happen without efficient internal communications.
It is no secret that for an employee to thrive and develop they need to be acknowledged as an independent individual. Therefore, ensuring coherent information flow that does not hinder their autonomy is key. The new workai platform makes all that simple as well as cost and time effective.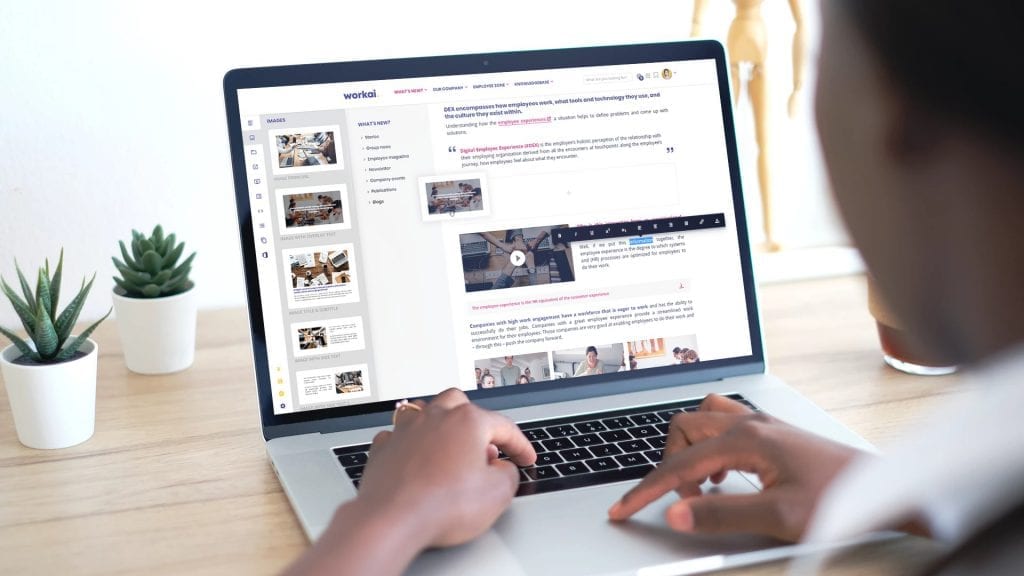 Handling internal communications challenges
Elastic Cloud Solutions is an award-winning start-up delivering innovative and market-leading digital workplace solutions. After two years of improving its flagship product, Elastic Workplace, the company took all that's best in it: UX-design awarded by Nielsen Norman Group, insights from clients and over 200k users from all over the world and ways of making SharePoint & Office 365 work to the best of their potential. They packed it with more AI power to improve content personalization and discovery, more useful apps to optimize administration processes, and even more user-friendly design to allow non-IT users to manage internal communications and company knowledge.
Thus, the completely new, light, ready-to-go SaaS platform was born. Workai is the first fully-featured, enterprise-class Digital Employee Experience Platform available as a service. It is ready in minutes and works smoothly on any device.
One platform. Three flexible products
Workai is a platform that consists of three products and here is what they let its users do:
workai.intranet – user-centered internal communication. Used to easily schedule and share always relevant, personalized news, it allows users to build beautiful pages and sites, organize in-company events, publish videos and send responsive newsletters to any audience. It also provides an option to personalize and target content for the right group of colleagues, effortlessly find anything needed using AI-powered intelligent search and measure engagement with extensive statistics. All of this with consistent and responsive design, using a drag-and-drop CMS editor and over 150 layout blocks to create hundreds of eye-catching content combinations, without the need for any IT or graphic design skills.
workai.connections – powerful social engagement. The workai platform reflects the way people communicate on social media in their private life. Here, staff can find particular experts in the extensive users' directory and get insights about colleagues looking up their profiles. What is more, the platform helps drive and monitor employee engagement with the help of an internal social network – allowing people to share their opinions and talk about what they find interesting or intriguing. Employees that stand out can be granted recognition points and badges in their profiles. In the event that confidentiality is necessary, employees can create closed groups and hold a discussion with only authorized users.
workai.knowledge – effective knowledge management. The platform allows well-organized and clearly-structured storage of materials on products, processes and regulations as well as the ability to keep them up to date. Users can build rich and elastic knowledge bases using a drag-and-drop CMS editor, create dynamic structure and aggregate content using taxonomy tags. Also, the platform facilitates the publication of documents with rich metadata and auto-versioning, getting answers to frequently asked questions, and quickly building rich FAQ pages to keep employees informed. With workai, users get personalized search results with AI-powered algorithms and can measure reach-out levels with extensive statistics. All in all, the features lead to the engagement of internal experts and ultimately an improvement in the quality of customer service.
Workai is a response to the market needs and challenges we have observed during years of developing internal communications solutions. It's a full digital employee experience tool that helps organizations keep employees informed, connected and engaged in their internal environment and empowers them to be more successful and competitive in the external market.

– says Grzegorz Ciwoniuk, CTO, Elastic Cloud Solutions
---
About Elastic Cloud Solutions
Elastic Cloud Solutions is a fast-growing start-up that helps organizations succeed in their digital transformation processes with a new generation of Digital Employee Experience SaaS Platform – workai. Its main goal is to improve internal communications, knowledge management, and employee engagement, with the help of mobile technologies, IoT and artificial intelligence.
The exceptional user experience offered by Elastic Cloud Solutions' products was acknowledged by Nielsen Norman Group with the Best Intranet Design Award, as one of the TOP 10 in the world.
For more information about the company and its product, please contact Marta Rogalewska (+48) 601 321 443, marta.rogalewska@elastic365.com
Making your workplace
work for you
A complete, intelligent solution, allowing you to empower your team, get more done, and work better together.