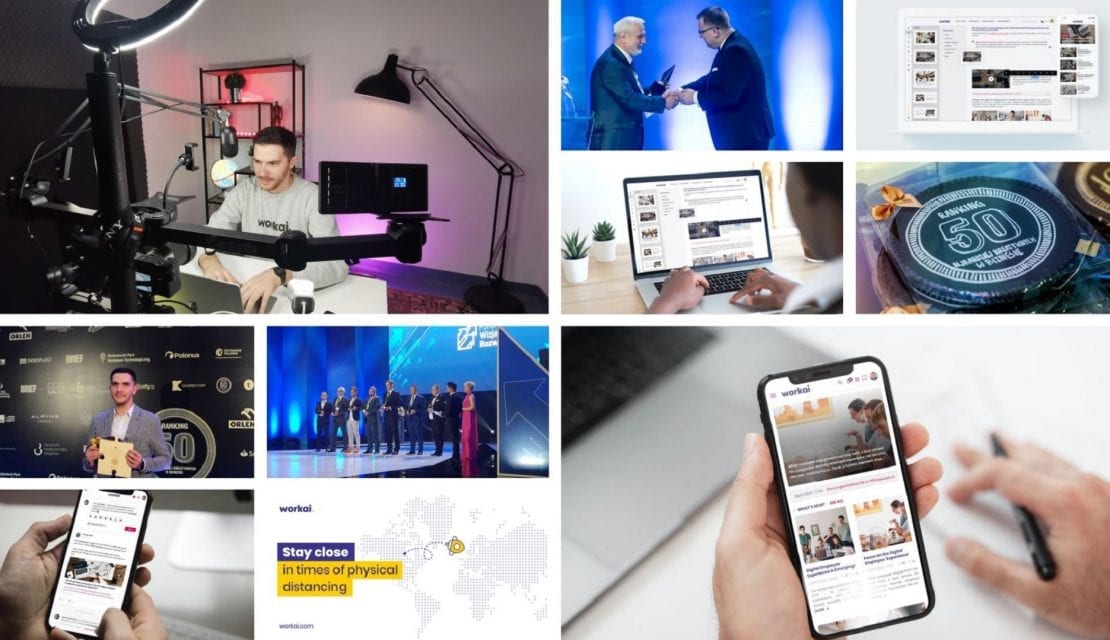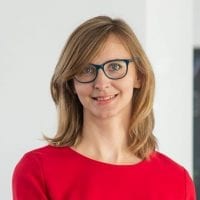 Małgorzata Olszewska
15.01.2021 • 4 minutes reading
2020 in review
As we enter the new year with excitement and a lot of new energy, we share the past year's key moments for workai and what we're looking forward to in 2021. After the year marked by unprecedented change, we remain hopeful that the business's challenges will positively impact the long run.
Sharp focus on Digital Employee Experience 🎯
The pandemic, with most of the workforce working from home around the world, has made evident and clear how essential workplace communications are, as well as technology that supports employee engagement. The whole world definitely had to handle a smaller or bigger crisis, and workai has come to the rescue.
To ensure coherent massaging to employees and seamless digital interaction between them, companies urgently needed a Digital Employee Experience (DEX) platform to be the heart of information flow. At the same time, teams do not work in the office. Even if some businesses may have put off their digital transformation, it was ideal for making it happen with pandemic finally. Microsoft CEO Satya Nadella noted in April 2020 that "we've seen two years' worth of digital transformation in two months."[1]
workai is a DEX platform that was just a perfect answer to companies' needs forced to change their working model to remote because of the pandemic, especially that it requires no IT or graphic design skills and can be ready to use within minutes. The Microsoft Teams integration also allowed workai's customers to quickly launch their new intranet portals and run crisis COVID communication using workai.
Rapid changes 🚀
Proudly, as a team, we switched to remote mode practically overnight. As a cloud-based company, we were ready to do it anytime, and it was a very smooth process. We re-organized our working mode and also had to change our plans. Initially, we planned our expansion in the US and participation in the IABC (International Association of Business Communicators) World Conference in Chicago and Microsoft Inspire in Las Vegas. Well… this had to change too.
workai on a digital tour 🗺️
Most of the physical events were canceled; that is why we embarked on a digital our, presenting from our homes or office. We managed to connect with experts, decision-makers, and senior influencers from communication, business, and technology fields in global and local organizations online. We participated in a series of industry-leading events in Europe and the USA, including Intra.NET Reloaded London, ScaleUP Intranet Europe, Intra.NET Reloaded Berlin, and iComms conference Poland, as well as Intra.NET Reloaded Boston.
The event's participants learned about the current state, the value, and the future of Digital Employee Experience – global DEX report key takeaways and real-life case studies. The presentation included a pre-premiere sneak peek of the worldwide report on DEX that workai is developing together with PwC.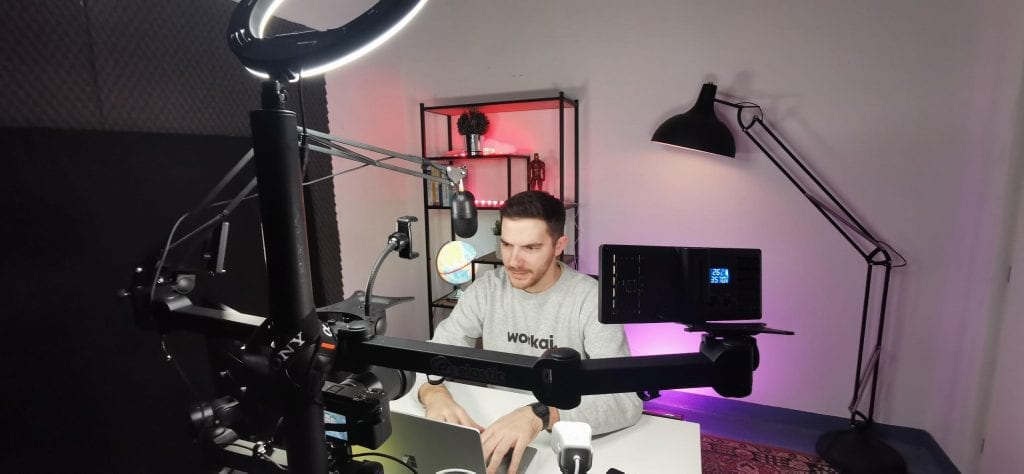 One of the 50 most creative solutions in Poland 🏆
Our efforts to disrupt the digital employee experience globally were noticed and appreciated. workai was acknowledged as one of the 50 most creative solutions in Poland. 50 MOST CREATIVE PEOPLE IN BUSINESS is a ranking that for the 10th time rewards creativity in business people. It is organized by the leading Polish media magazine called Brief.
The award is granted for the exceptional people who focus on innovation and unconventional solutions in their business, are constantly looking for new opportunities to develop, inspiring others to act consistently, build their brand and carry out projects on various scales and in many areas.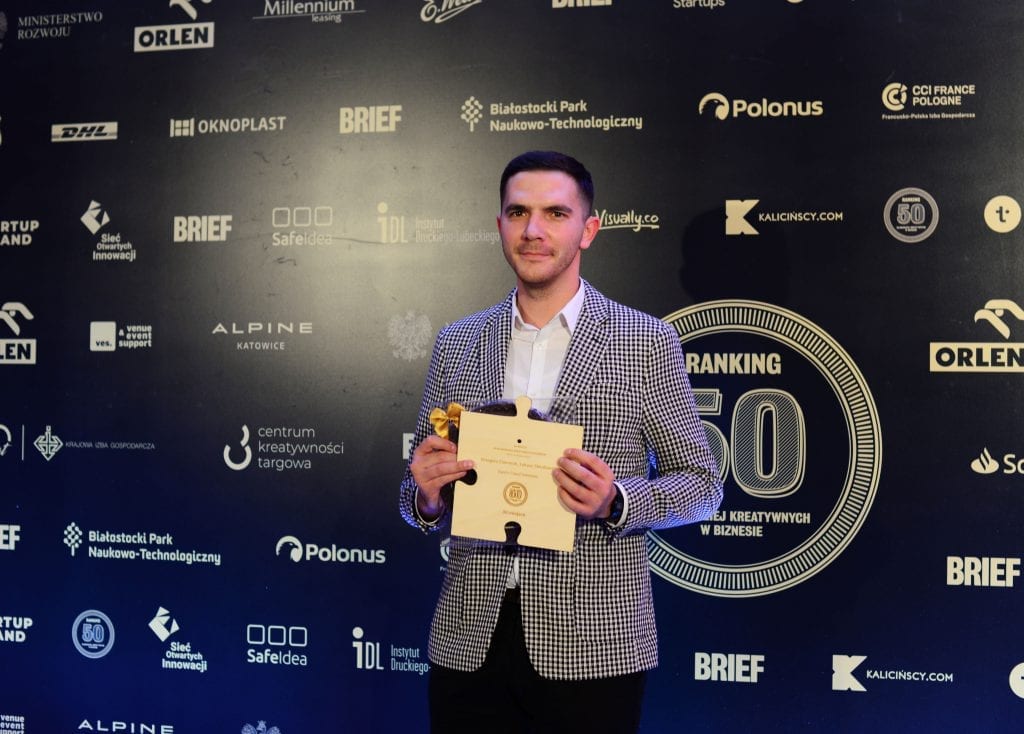 Best e-solution in Poland 🏆
workai was rewarded with The Economic Vision of Development Forum Award in the E-economy category at the Development Vision Forum. The award honors Polish companies for their significant contribution to the development of the domestic economy. The award is an economic distinction, granted once a year in June.
The Economic Vision of Development Forum Award is honorary, and its main objective is to promote Polish enterprises for significant economic achievements affecting the development of the national economy.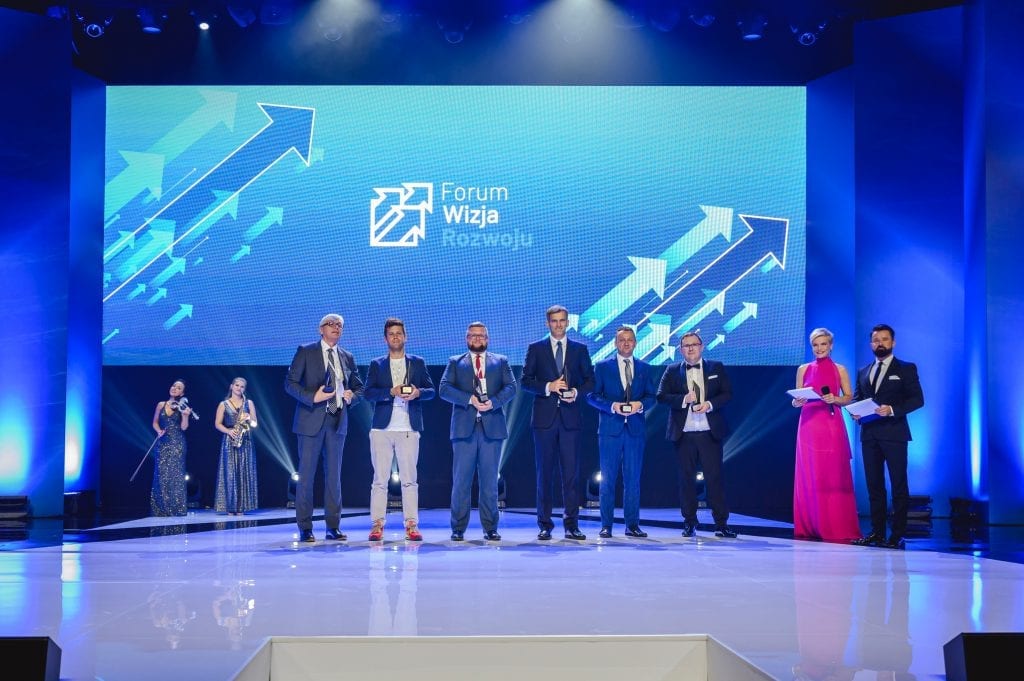 What's coming 📅
Despite the pandemic, we are expanding very fast to serve our present and future clients better. In 2021 we will be growing our partner network in Europe and the USA. Also, new features and brand new modules are coming to workai. workai's aim for the future is to cover the full digital employee experience, starting from the onboarding process until the last day of work. We're all excited about it, so please stay tuned!
---
[1] https://www.microsoft.com/en-us/microsoft-365/blog/2020/04/30/2-years-digital-transformation-2-months/
Making your workplace
work for you
A complete, intelligent solution, allowing you to empower your team, get more done, and work better together.