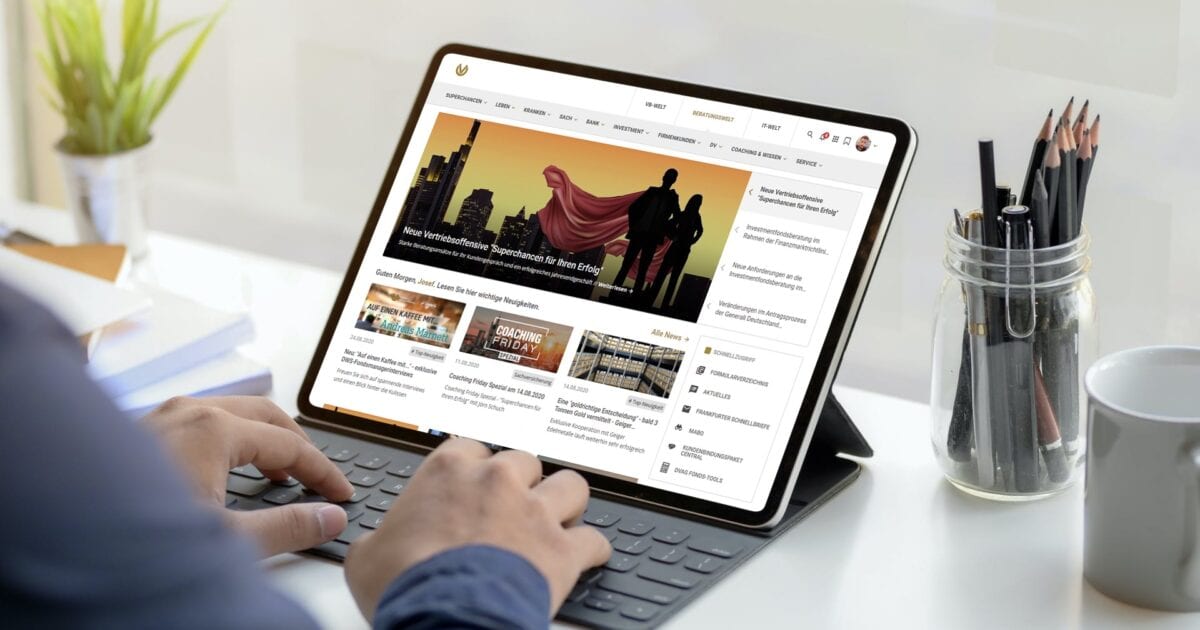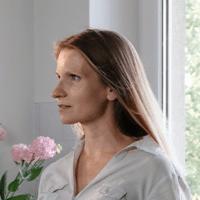 Kasia Kubiak
25.05.2021 • 7 minutes reading
How does intranet design improve Employee Experience?
What does the intranet have in common with employee's comfort? While change is one constant thing, the design of the processes and internal tools must consider its particular needs.
Only then, organizations have a reasonable chance to improve Employee Experience. How can intranet design support this process?
Employee Experience (EX) is constantly evolving throughout the employer-employee relationship. Every element of this relationship matters, but the employer can't control all of these elements. This way, the main advantage of EX becomes its disadvantage at the same time. One thing can outweigh the positive or negative feelings of the workers. If any of the EX components can be well-designed considering the needs and expectations of the users, it is worth taking this opportunity for improvement.  
New intranet for new times
In recent years, the importance of the intranet has grown. Not only large but also medium-sized enterprises invest in a well-designed intranet to improve communication. Kara Pernice, an expert from Nielsen Norman Group, claims that even for a small business, the intranet may turn out to be a better and cheaper solution than the various tools used so far.
Employee as a customer?
We live in a time when the intranet often is the heart of the organization. It replaces conference and training rooms, open space and social rooms, "traditional" e-mails and calls, as well as all tools for knowledge sharing – more or less official. With a remote or a hybrid type of work or in a distributed organization's structure, it is tough to provide all workers with similar experiences without an intranet.
According to the authors of the Mercer 202 Global Talent Trends report, companies that take care of the intranet will win the race for the most talented workers on the market. Those who already do it correctly highlight that employees' digital experiences should be mold exactly like their customers' experiences. But what does it mean?
User Experience in the organization
At the time of new normalcy, there is a lot of talk about digital transformation in organizations. The adjustment of internal IT tools to be more comprehensive, flexible, and in line with the changing reality is part of that. The worker, like the client, needs quick solutions that will answer his needs. Companies intentionally create the experiences of their clients through contact with them on various levels. That is to encourage people to use a given service or purchase a product. They should approach their employees' experiences in the same way.
What is Employee Experience? How to improve it?
According to PWC research:
32% of customers abandon their favorite brand after just one bad experience,
82% of US consumers and 74% of non-US consumers expect, apart from using technology, contact with another human being – an employee.
Over 60% of consumers abandon the brand if they encounter unfriendly and negative employees on their way.
There is a simple conclusion from these statistics – if companies want to provide a customer with comprehensive service at the highest level, they have to take care of their workers at every stage. With the help of the intranet as well. What cannot be overlooked in the design process if it has to fulfill its role?
Kristine Dery and Ina M. Sebastian z MIT Sloan Center for Information Systems Research (CISR), based on the research conducted among senior executives from all around the globe, concluded that employee experience consists of two factors:
the complexity of the work – that is, how difficult it is to get the job done,
behavioral norms – collaboration, creativity, and empowerment in particular.
Their research proves that companies that focus on these two factors gain better results than competitors. Those that invest in technology and processes can reduce the complexity of their work by having tools that improve communication and help avoid conflicts and frictions about the tasks. That, in turn, translates into supporting root values such as collaboration, creativity, and empowerment. That allows creating initiatives aimed at customers and workers that meet their needs at the same time.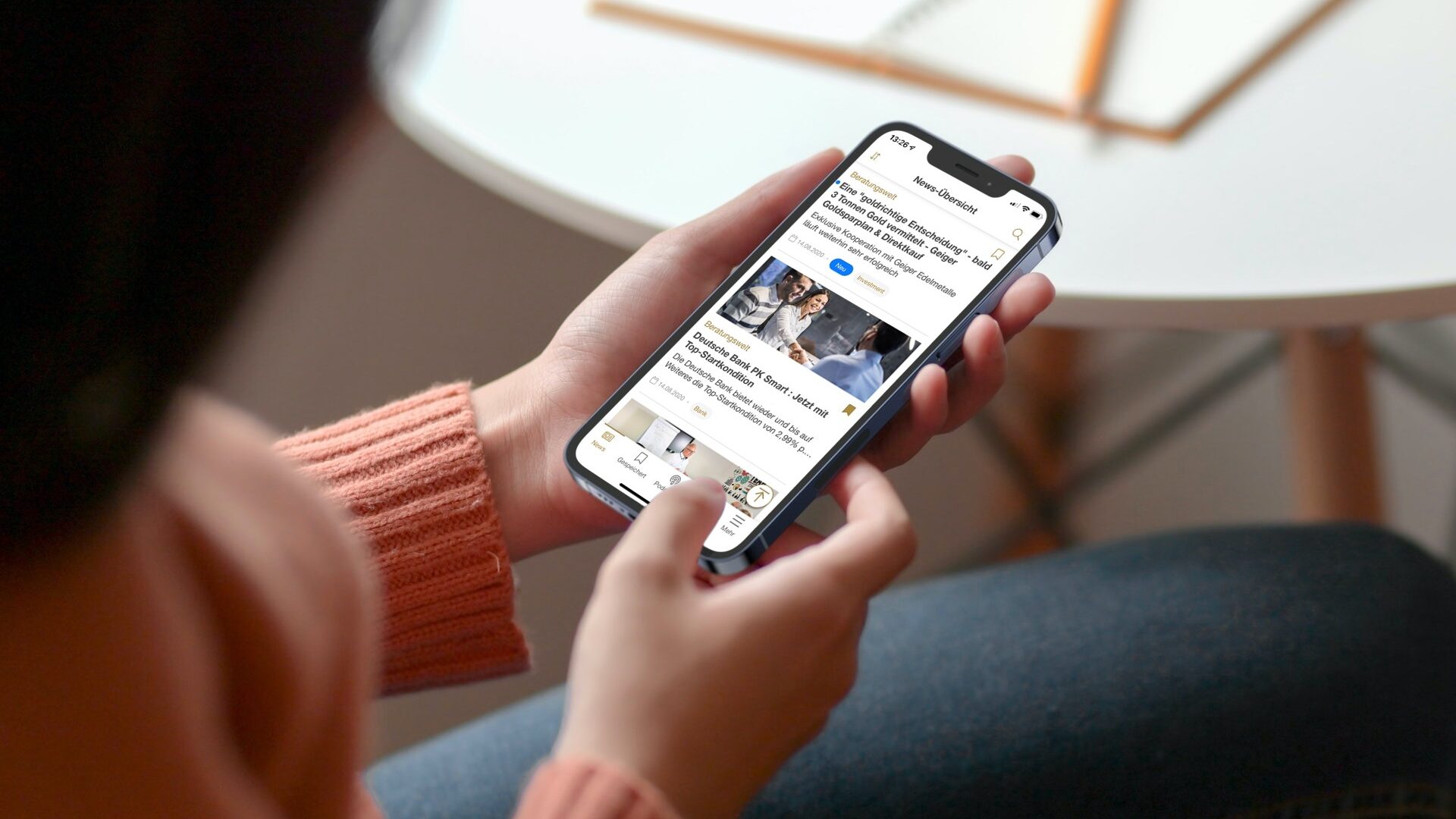 Intranet design that will improve Employee Experience
It is a good practice that a modern approach to designing digital solutions for workers does not differ significantly from design solutions for clients. Designing UX and thus EX is possible thanks to the engineering, marketing, and graphic design knowledge. The first principle of this process is to meet the user's needs, assuming that they may change. If the intranet has to improve the employee experiences, there are a few rules to follow.
1️⃣ Accessibility – everyone who started working in an organization knows how difficult it is to find oneself in a new place. The intranet will fulfill its function only when it will be available to everyone, and workers will know how to use it. Easy accessibility also means that you can log into the intranet from anywhere in the world, also on mobile devices.
2️⃣ Flexibility – what distinguishes the best-designed intranets on the market? The ability to swiftly adjust to the changing needs of the organization and workers is one of the most crucial features. The biggest challenge of the post-pandemic reality is to improve the flexibility – as many as 52% of companies indicated that it is their highest priority for 2021. If organizations want to change rapidly, the IT tools have to keep up with them.
3️⃣ Comprehensiveness – the employees spend 20% of their time searching for information necessary to perform their tasks. A well-designed intranet can form a platform that includes everything a worker needs to perform their daily duties: news about changes in the product offer, HR documents, procedures, or information about company structure. Everything essential can be in one place.
4️⃣ Speed of service – well-design, fast and up-to-date search engine helps the organization save a lot of money. But there are other valuable functions, such as a good layout of the structure with an intuitive menu that facilitates navigation and improves communication between workers.
5️⃣ Intuitiveness – a properly designed information architecture will help a worker go through the entire process of their experience in the organization – from onboarding to exit interview.
6️⃣ Facilitate interactions – the ability to interact between workers is no longer limited to personal contacts. The employee platform allows you to comment on current events, create your content, propose changes, and exchange information quickly. It is an additional, valuable element of social learning that builds a sense of influence that translates into more engagement.
7️⃣ Personalization – whether a worker feels like an individual or just like a cog in a big machine is very important for his well-being in the workplace. Noticing individual needs is a sign that the company respects and appreciates its workers. For this purpose, you can use personalized newsletters, notifications with information relevant to the interests and work, an individualized interface, or a search engine using the abilities of AI.
The strategy is executed to improve employee experiences cannot be based solely on their digital experiences. It is a comprehensive, multi-dimensional and multi-channel process. Proper intranet design, however, contributes to this process and points in the right direction.
How does workai help improve Employee Experience?
We believe that every employee deserves to have easy-to-use and technologically uncomplicated digital work tools. The intuitive digital workplace should support not only internal communication but also HR processes and thus achieve better results. workai includes a user-friendly drag-and-drop CMS that allows you to publish engaging and personalized content. Using it does not require IT knowledge or design skills. You can create content with ready-made blocks and ready-to-use templates. It is easy to create a platform that looks consistent and modern, regardless of the device used.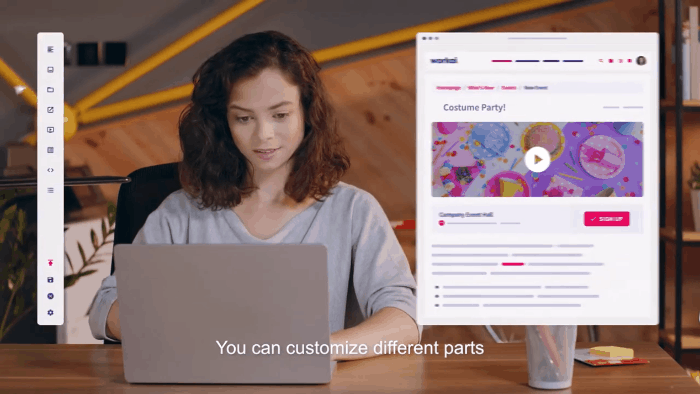 It happens that organizations that undergo digital transformation focus their activities only on improving customer experience, forgetting the importance of employee experience. workai is a comprehensive, personalized employee experience platform fully adapted to the individual needs of employees. Thanks to it, employees can immediately access all of the information necessary at work, news selected for them, listen to podcasts, receive training, and share documents. We closely cooperate with enterprises to make sure that our tools support employees responsible for internal communication and increase the engagement of remote, hybrid, and on-site employees.
📅 Book a personalized demo and see how workai supports employees in their employee journey.
Making your workplace
work for you
A complete, intelligent solution, allowing you to empower your team, get more done, and work better together.