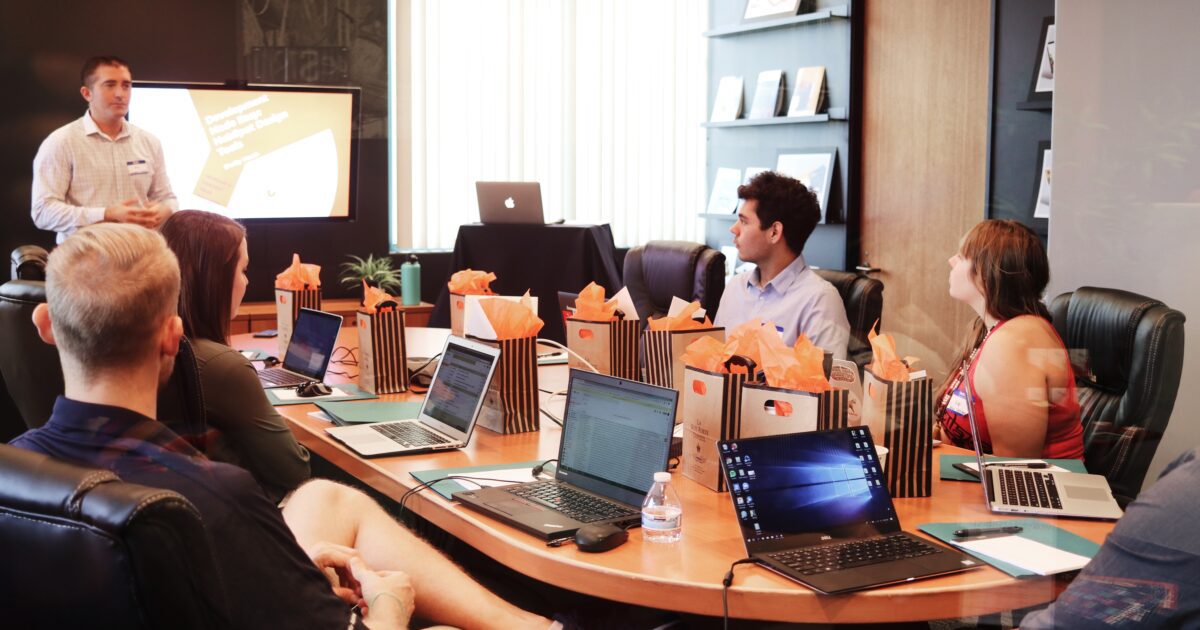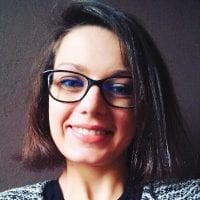 Anna Popek
27.10.2022 • 4 minutes reading
What is bottom-up communication and how make it effective?  
What distinguishes companies that increased their productivity during the pandemic from those that saw no significant changes or declines? Its internal policies, leading the organization towards agility and flexibility, and people-focused operating models. Bottom-up communication plays a significant role in this. What is such communication and how to make it more effective?   
What is bottom-up communication?
Bottom-up communication is not just about transferring information from employees to those at higher levels of the organization. In the best-managed companies, it's a broad concept based on involving employees in key strategic decisions. This management style did not originate in a pandemic, of course. Many companies were already replacing traditional corporate communication with a more dynamic and conversational process.
Is it worth taking the risk?
Giving employees a voice and recognizing them as full business partners could seem a very brave and risky step. The research mentioned before is one of many that proves it's a risk that pays off. When properly managed, companies that take this risk report up to a 48% increase in employee job satisfaction. The key here is to empower the employees within the organization, giving them a sense of influence and autonomy. It increases their motivation, satisfaction, and engagement.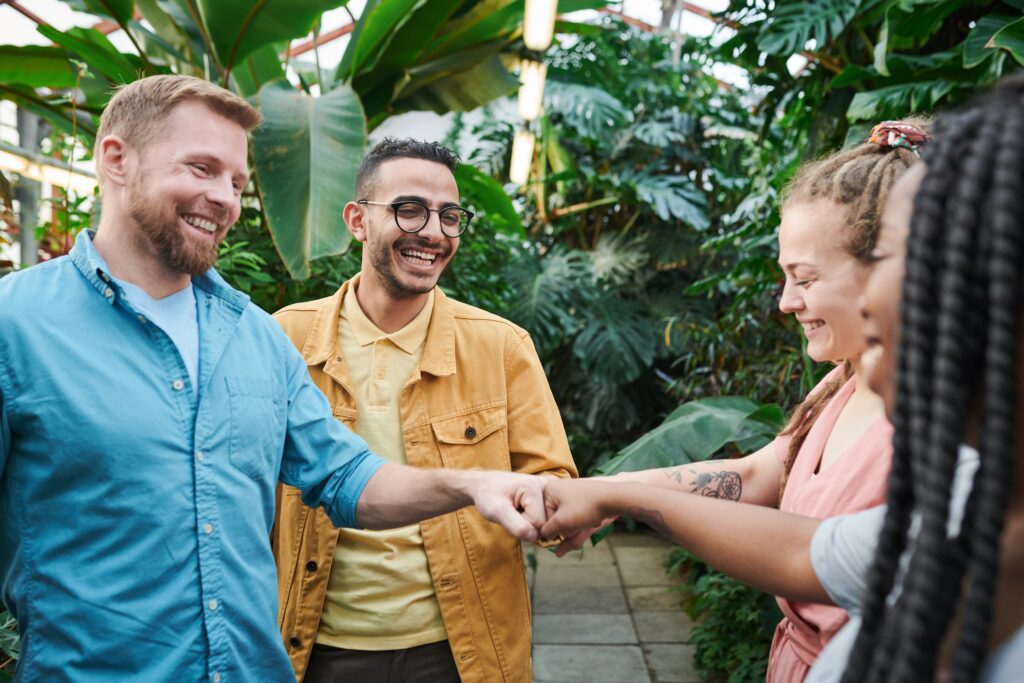 Bottom-up communication fulfills another important function: through it, we get to know the needs of employees better and can define more precise goals – personal and organizational. The Industrial and Organizational (I/O) Psychology can support the process as it helps identify challenges that employees are not coping with well. The answers that I/O Psychology helps provide lead to an even more individualized, and therefore more effective, approach to Learning & Development processes, goal setting, or employee evaluations.
Bottom-up approach – how to make it effective
Bottom-up communication in an organization assumes that every employee's voice is important, and every idea can be recognized. This shapes a kind of culture focused on development, creativity, and innovation. But this one has a chance to take hold only on properly prepared ground. Creating such an environment involves taking care of at least four important areas.
Technology
Intranet platforms ensuring easy access to an internal social network or crowdsourcing platform are currently the basis for effective bottom-up and top-down communication management. In large and medium-sized organizations with hybrid work systems, modern technologies make it possible to quickly get feedback from employees, collect ideas, and even manage them.
Building trust
Companies that are open to bottom-up communication cannot count on its effectiveness if they didn't take care of employees' sense of security first. It can be formed in an environment of integrated diverse teams, where development, innovation, and creativity are valued, and knowledge transfer is part of the daily routine. Such companies take care to ensure a consistent L&D policy, talent management, or employee crowdsourcing.
Open door policy
The "new" strong leadership is open and empathetic. Best practices must flow from the top, including openness to feedback. Open bottom-up communication can only exist alongside thoughtful and consistent top-down communication that helps avoid inaccuracies and organizes and sets the right tone for bottom-up communication.
Empowerment
Research shows that employees who feel empowered at work are more productive and engaged. This "empowerment" means giving them the authority to make decisions and take responsibility for them. And this, in turn, gives them a greater sense of autonomy and control motivating them to keep going.
Crowdio – do you know this app?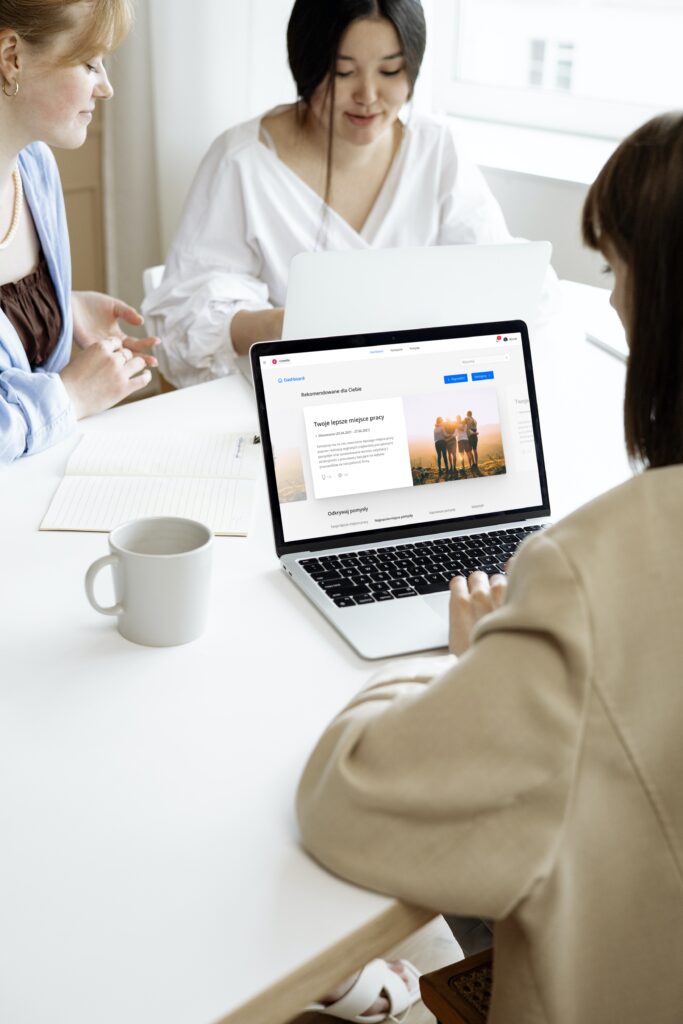 Fostering bottom-up communication provides opportunities for the development of organizational identity in which employee innovation and creativity are one of the most important elements in building a competitive advantage.
This approach to business co-creation is close to Workai, and thanks to our new business partner Crowdio – we support our clients in taking this approach. Crowdio is a crowdsourcing platform allowing employees to share their ideas in a company forum, subjecting them to comments and analysis from superiors and colleagues. Crowdio, however, goes a step further, enabling the testing and implementation of submitted innovations.
Making your workplace
work for you
A complete, intelligent solution, allowing you to empower your team, get more done, and work better together.