Vision of Development Forum
Meet workai at Polish economic event and learn more about how digital employee experience can lavarage your business.

Polish Naval Academy, Gdynia

August 24, 2020

Join us at the Vision of Development Forum
Łukasz Skłodowski, our CEO, will take part in a discussion panel 'Does 4.0 business pay off?'
Based on advanced technology and software that enhances digital employee experience Skłodowski will discuss how modern business can oferr take enjoy competitive advantage thanks to ensuring effective tools that enhance engagement and productivity.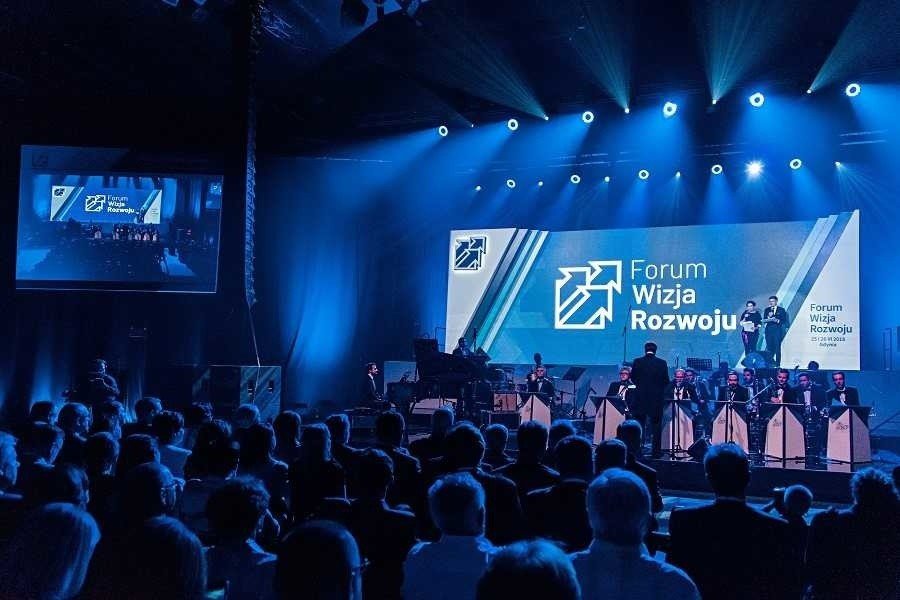 What is more, we have been nominated in Economic Awards at Vision of Development Forum in "E-economy" category. We feel honoured and fingers crossed we will obtain the award at the Gala on the 24th of August.
High manufacturing efficiency, ensuring appropriate quality, reduction of workload, intelligent production management and control, new leadership strategies and business models – these are the main areas of the idea of Industry 4.0. Do and how do Polish companies cope with the implementation of new manufacturing technologies and how to select the most appropriate channels and tools to guarantee success in the progressing digitisation? The answers to these questions will be considered by the panel participants. The experts will discuss what constitutes a company's current success, what IT tools are used by the industries, how to spend money on digitization in order to make it most profitable, and how to develop a digital economy – focusing on the free market or government support?
During the Forum the most important challenges facing the Polish economy will be adressed. It will be the biggest economic event in northern Poland. Participation in the conference will enable the exchange of business experience and search for common economic projects.
More details about the agenda of the conference here (in Polish): https://wizjarozwoju.pl/
Transform your workplace experience
Take a free 30-day trial or book a demo with one of our experts