iComms
Conference 2022
The biggest Polish event for internal communicators, the iComms Conference 2022, will be held in November. The event gathers top Polish IC practitioners.

Brain Embassy, Warsaw

November 24 – 25, 2022

Book your tickets here
Get inspired by the latest trends and ideas for internal communication specialists and managers. The conference takes place in Warsaw and will be held in Polish.
This November, for the fourth time, we will have the honor of taking part in iComms Conference 2022 where the top internal communicators will share their knowledge, tips, and more!
During the conference, you will have an opportunity to meet with internal communications experts, learn from them and hear more about the best case studies from the past year.
The conference takes place in Warsaw on the 24th and 25th of November.
During the second day, Workai's CTO, Grzegorz Ciwoniuk, will be running a workshop together with iComms founder, Adriana Borucka, on how to measure effectiveness in internal communications.
To find out more about the conference, click here: https://icomms.pl/konferencja2022/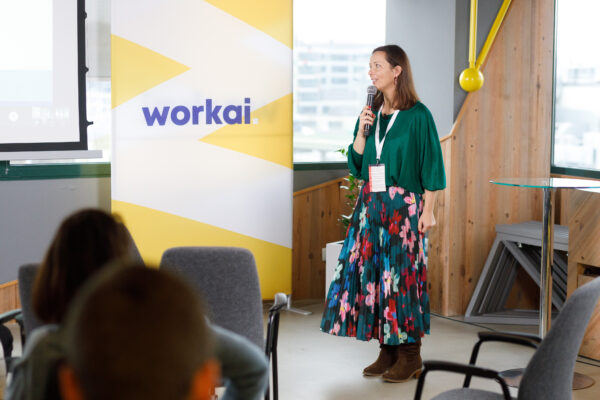 Transform your Employee Experience
Take a free 30-day trial or book a demo with one of our experts