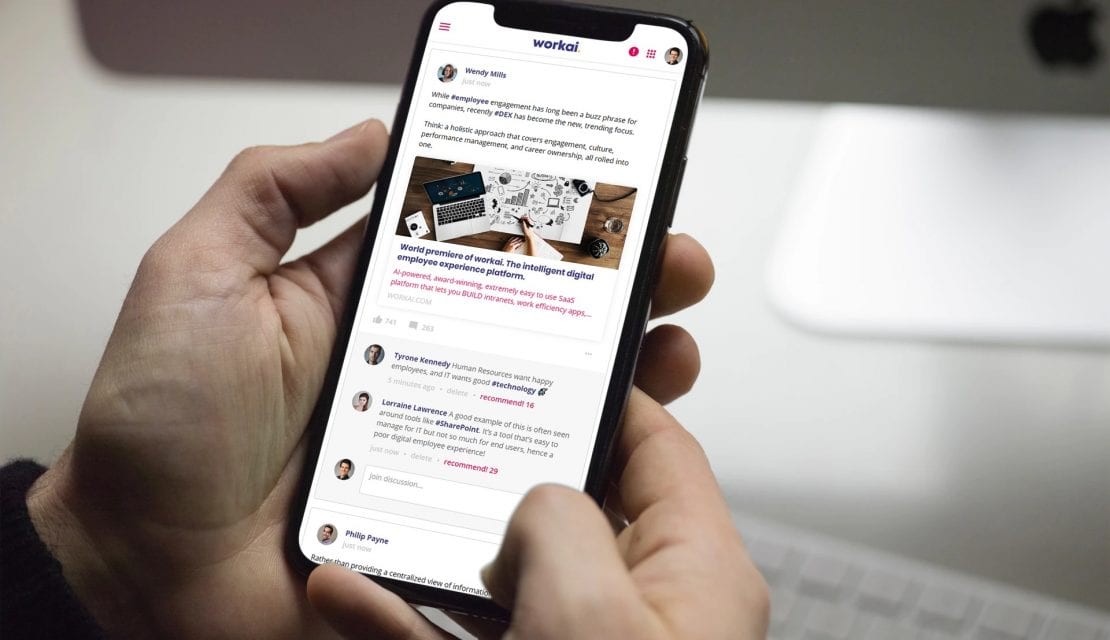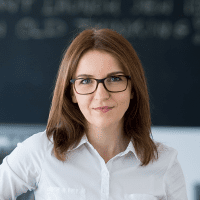 Marta Rogalewska
01.06.2019 • 2 minutes reading
workai – one platform, three flexible products
We are counting down to September 1st – the day of the official, global premiere of workai: the new generation of Elastic Cloud Solutions' digital workplace products. What exactly can be found on the new digital employee experience platform?
workai is ready to roll, intelligent and cloud-based digital workplace platform. Its main job is to improve internal communication, engagement and knowledge management. It contains three powerful applications connected into one consistent ecosystem: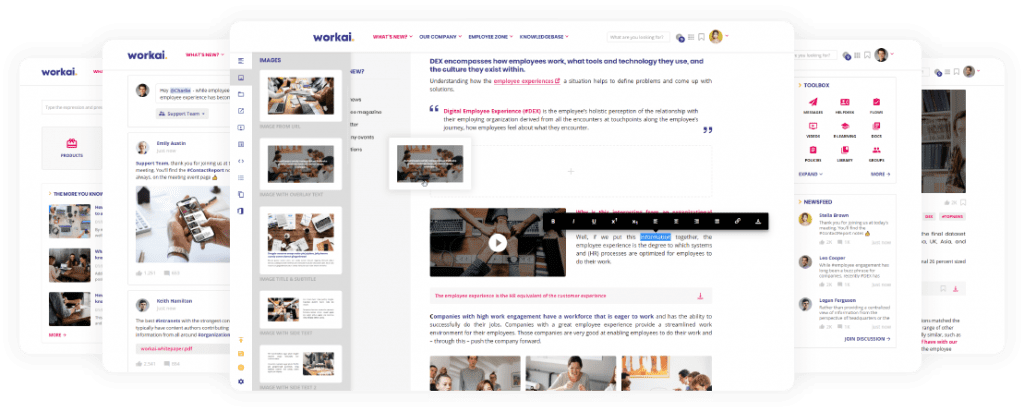 workai.intranet – user-centered internal communication – Share personalized news, organize in-company events, publish videos and send responsive newsletters. Find anything using AI-powered search and measure engagement with real-time analytics. All of this using drag-and-drop CMS editor with over 200 layout blocks and 50 content-types, without any IT skills needed.

workai.connections – powerful social engagement – Drive and monitor employee engagement with the help of the internal social network. Allow people to share their opinions and build communities, within public or private groups. Motivate and recognize co-workers with gamification, leaderboards, and contests.

workai.knowledge – effective knowledge management – Build rich and elastic Knowledge bases using drag-and-drop CMS editor. Publish documents with complex metadata and auto-versioning while capturing people's knowledge as they get work done. Get personalized search results with AI-powered algorithms and measure reach-out with real-time analytics.
All products can be introduced to the organization at once or added one-by-one as a part of the step-by-step adaption strategy. However you decide to use them, they will always bring joy and positive change to the way how your employees work.
You can activate it with just a few clicks with no single line of code. Try it out on a selected team without any obligations. And let workai do its magic changing the way your employees work forever.
---
About Elastic Cloud Solutions
Elastic Cloud Solutions is a fast-growing start-up that helps organizations succeed in their digital transformation processes with a new generation of Digital Employee Experience SaaS Platform – workai. Its main goal is to improve internal communications, knowledge management, and employee engagement, with the help of mobile technologies, IoT and artificial intelligence.
The exceptional user experience offered by Elastic Cloud Solutions' products was acknowledged by Nielsen Norman Group with the Best Intranet Design Award, as one of the TOP 10 in the world.
For more information about the company and its product, please contact Marta Rogalewska (+48) 601 321 443, marta.rogalewska@elastic365.com
Making your workplace
work for you
A complete, intelligent solution, allowing you to empower your team, get more done, and work better together.