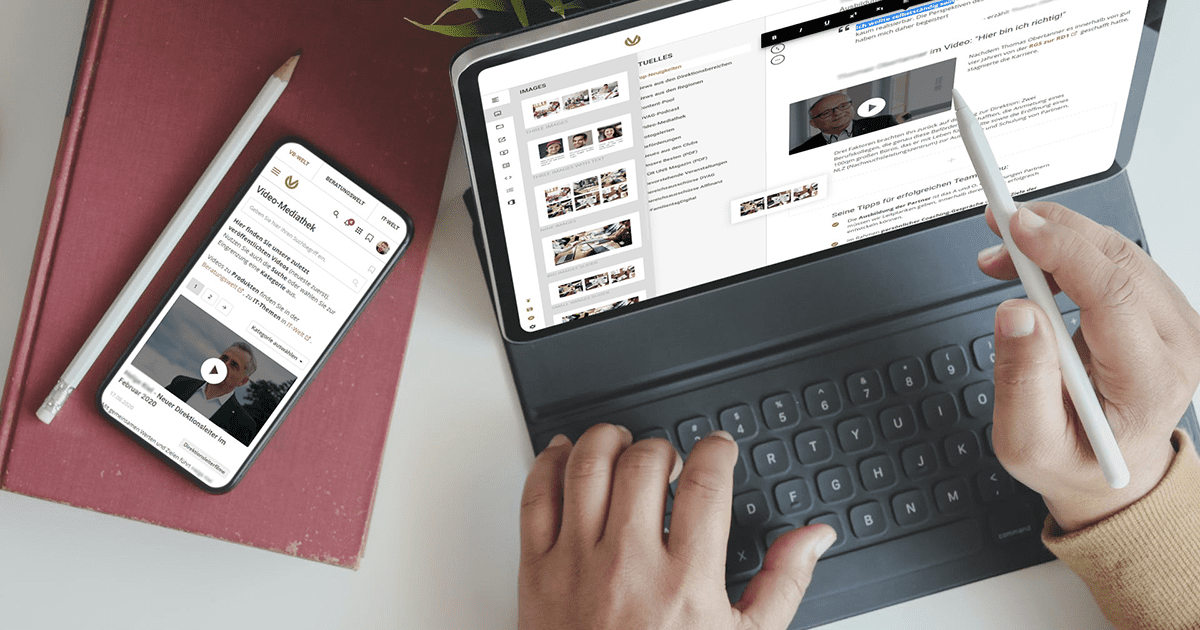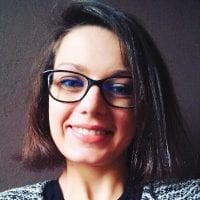 Anna Popek
05.05.2021 • 11 minutes reading
TOP 10 best intranet design examples and ideas
To provide your employees with an intranet that will meet their requirements, you need to focus on its design. A well-designed intranet should meet your company's objectives and maximize the comfort of its use for your employees.
There is no one simple solution as it comes to the intranet design. Every organization has its own needs and objectives depending on the kind of industry or the processes it applies. It leads to a variety of problems that may occur during the design planning. What we should do is to face up to them, remembering the crucial intranet design practices.
1. In creating intranet design, put your employees first.
The main purpose of deploying an intranet in your company is to provide your employees with a productive and engaging digital workplace. It's a foundation for all the features that simplify the work processes and internal communication. Of course, the intranet's design is the first thing your employee sees, but making an attractive layout is not enough. The main task is to create intuitive, functional, and user-friendly tools to help your organization workers in their everyday chores.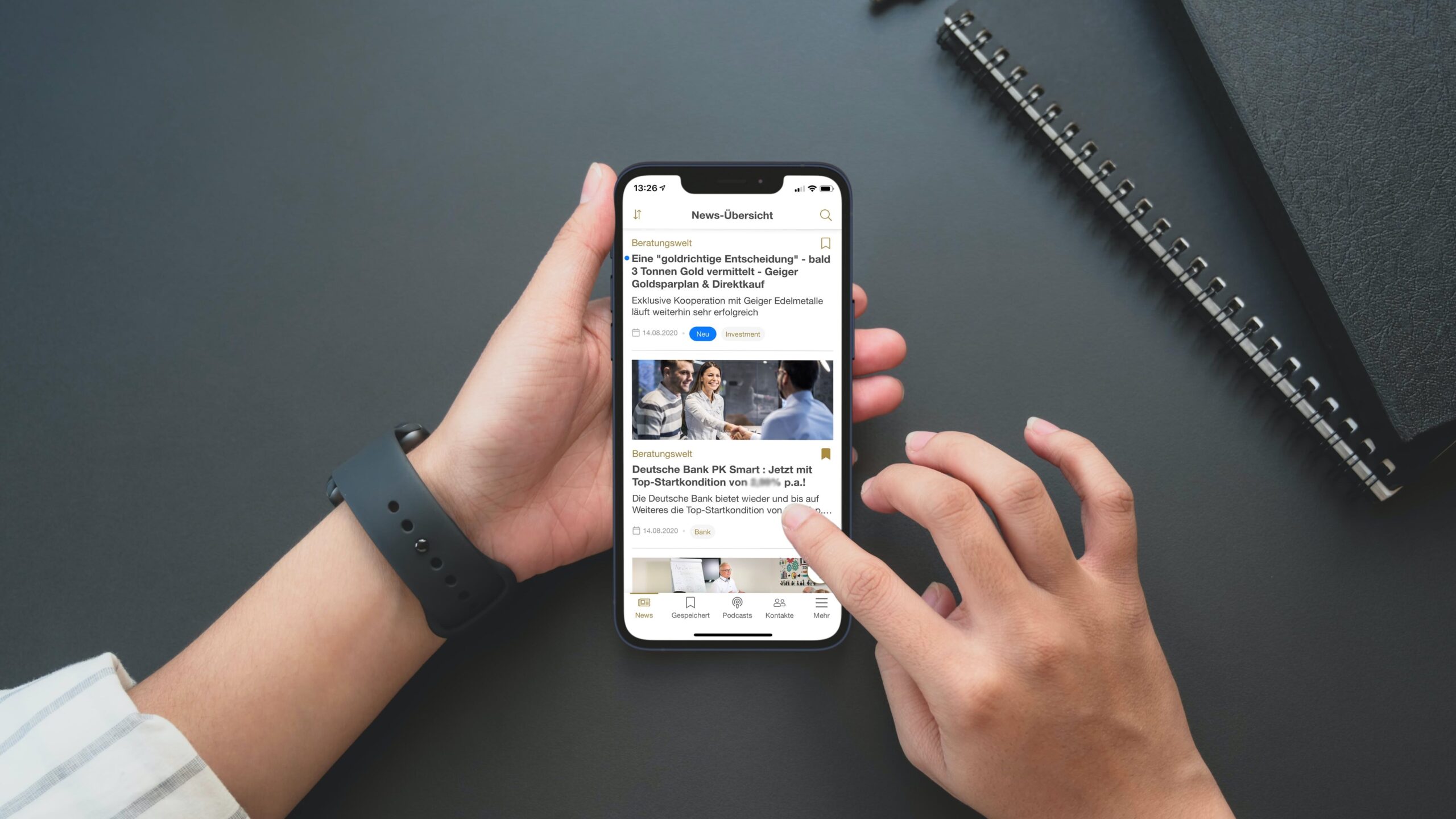 Employee experience should be essential for your designing solutions. There are some basic things you can do easily to facilitate the use of your intranet, for example:
develop consistent layout,
ensure intuitive interface (UI),
categorize the information, divide the content into sections,
use clear "call to actions" buttons,
avoid formal language,
create FAQ lists.
Try to engage the users from the first click! Incorporate personalized features for every employee and ask future users what they need to improve their work processes.
2. Do not overload the homepage
Nielsen Norman Group Intranet Design Annual Report always puts the intranet's homepage to the spotlight. As it's a valuable place on your intranet, focus only on the most important content to fulfill your objectives and serve the employees well. With the below guidelines, you stand a chance to create the optimal homepage.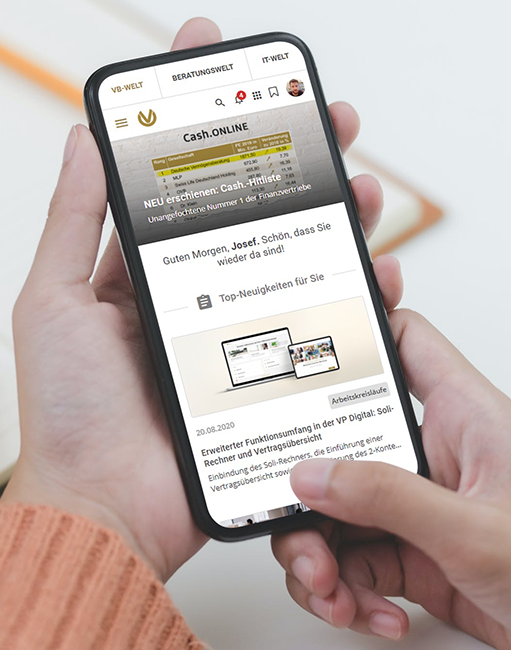 Don't forget about the welcome message, which will send positive vibes! This one of the intranet design examples that will bring much value for low effort.
Use the homepage for general topics that concern your company: main information along with the news or updates. To make it more readable, show the content in lists or blocks.
To avoid clutter, personalize the dynamic content. Share personalized updates and announcements basing on employee's positions.
Always respect the space the homepage gives you; choose with consideration all the widgets and features you want to incorporate here. It is crucial to evaluate their usage afterward.
Promote important news, articles, events using banner or carousel localized on the top of the page.
Find the place for a list of important links and categorize the most popular pages of the most recent 14 days to allow your workers to read the high-rated content they may have missed.
Plan the section for social content. Put the links to your social media channels.
3. Create logical navigation through the pages along with an intelligent search engine.
Well-structured information architecture is one of the most important intranet design examples – it is never a good idea to overcrowd the navigation. No one likes the long drop-down menus full of links which require a lot of time and a good sight to find something finally. What is more, it can discourage an employee from searching. What can you do to make it right?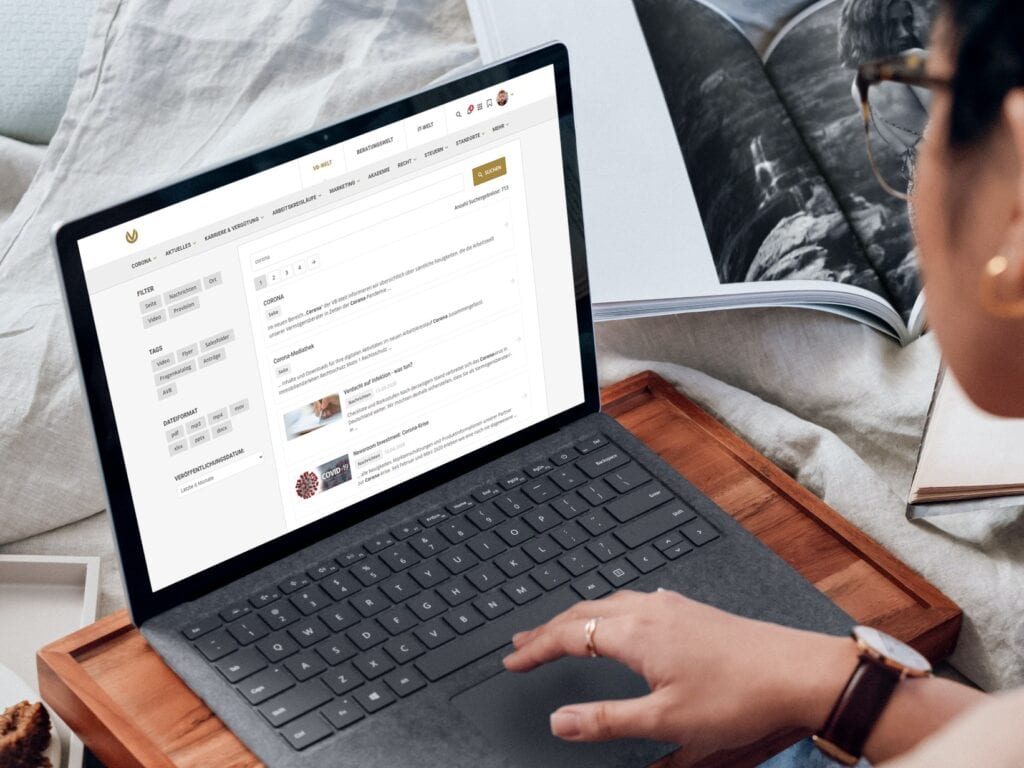 Use a mega menu with a waffle menu icon.
Ensure navigation that will show logically grouped content areas. Choose about 3 – 5 options for the top navigation.
Use sub-menus and highlight the links which are commonly used. If it is possible, personalize the navigation for a particular employee.
To avoid a long searching process through navigation, make use of a fast and intelligent search engine. The search results should base not only on the query but also on the permissions user has, tags, filters, keywords, etc. Admins can also promote specific content. The essential part is feedback. Let the users let you know if they have found what they were looking for or the editors should add supplementary content.
4. Personalize and prioritize the content.
Create an environment that will perfectly fit the employees' expectations. Ensure the personalized content on their display. The personalization should be carried out considering the teams' structure and the position of the employees to provide them with relevant data and announcements chosen especially for them.
It should be used for the navigation menu and the search engine as well. If they are personalized for users or teams, they can quickly find the most relevant answers and files. The intranet becomes more intuitive and convenient for every user.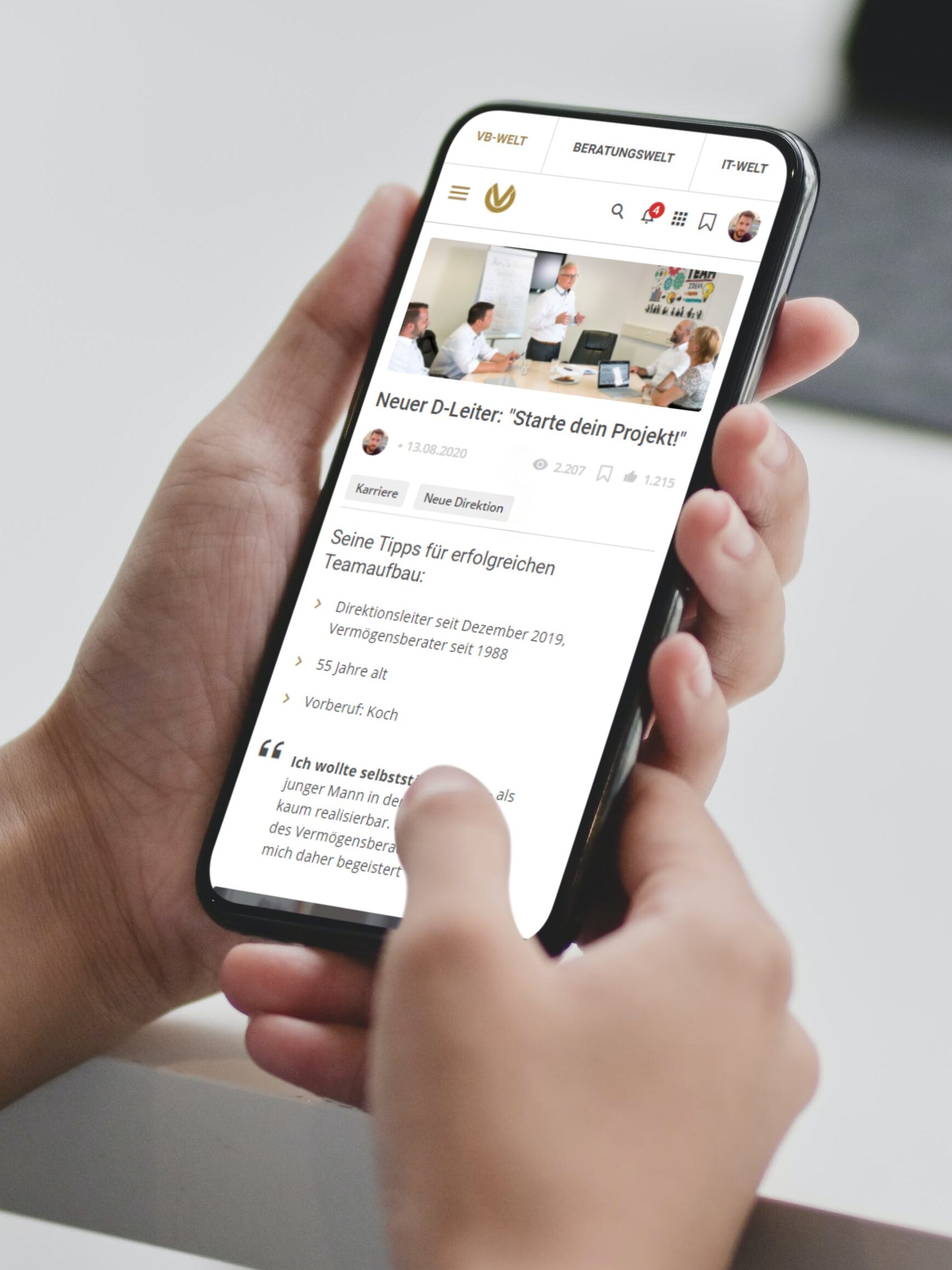 The personalization smooths information flow, so it reaches the right audience at the right time.
When publishing the content, try to use a hierarchical approach. It will allow you to show which parts are the most important and which a little bit less.
Put the crucial parts at the top of the page. Headings, sub-headings will also be very helpful in managing the content. You can use contrast, images, and different font colors to catch the user's attention.
5. Select the content you want to share.
Remember to be always selective and try not to overload the intranet with unnecessary content.
Plan and design the information structure carefully. The well-developed content architecture ensures usability and makes all the things clear to find.
If you use a knowledge-sharing platform, get rid of duplications, and monitor which folders and files are used.
Personalize all the documents to reduce the time which a user must take to find the right thing.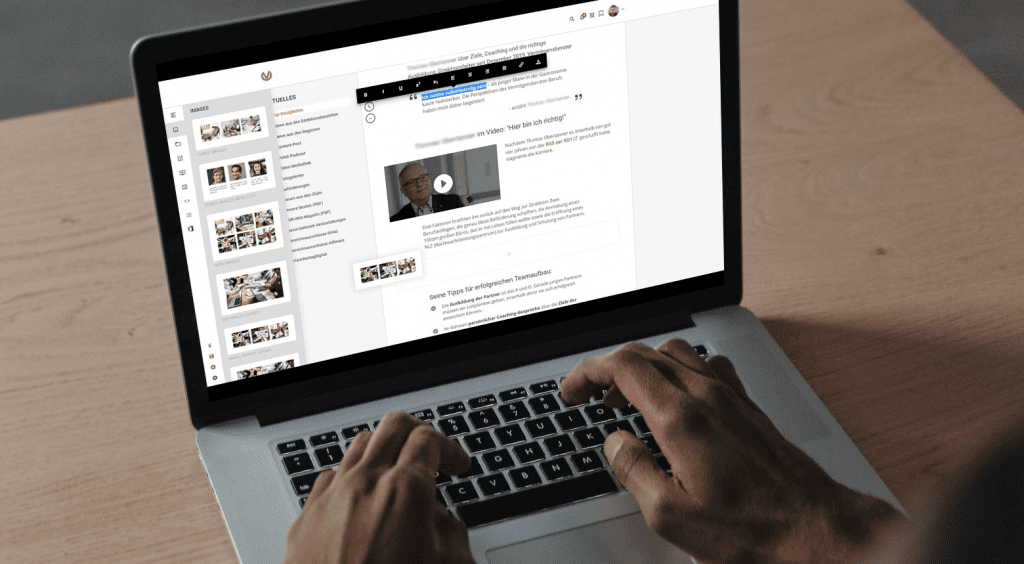 6. Publish personalized, interactive content.
A well-developed intranet design should give the users the possibility to create content on their own easily. Use an intranet CMS tool that gives you possibilities to build engaging content and to publish it quickly – with a very intuitive interface that doesn't require any technical skills or knowledge.
Thanks to the ready-made content blocks or templates, the user can create surveys, add tables, knowledge articles, projects, etc. The design is and always will be consistent.
Let your workers build attractive content without looking for a designer's help. Everyone should be able to submit the content without any technical problems. Easy to use CMS helps users to share engaging materials.
Using star-rating allows the users to express their opinion about the material. If its rate is higher than others, the material can be elevated to the top.
7. Highlight the brand!
Your intranet design should be coherent with your brand and the company's culture. Design a unique theme and apply it through your intranet, so it gains its personality closely related to your brand.
Use the characteristics elements or the jargon only your employees understand. This way, they can get a sense of belonging to the company. Do not forget about your logo!
8. Design a usable mobile workplace.
The number of employees who use their mobile devices to access the intranet is still increasing. Ensure constant access to your news anywhere.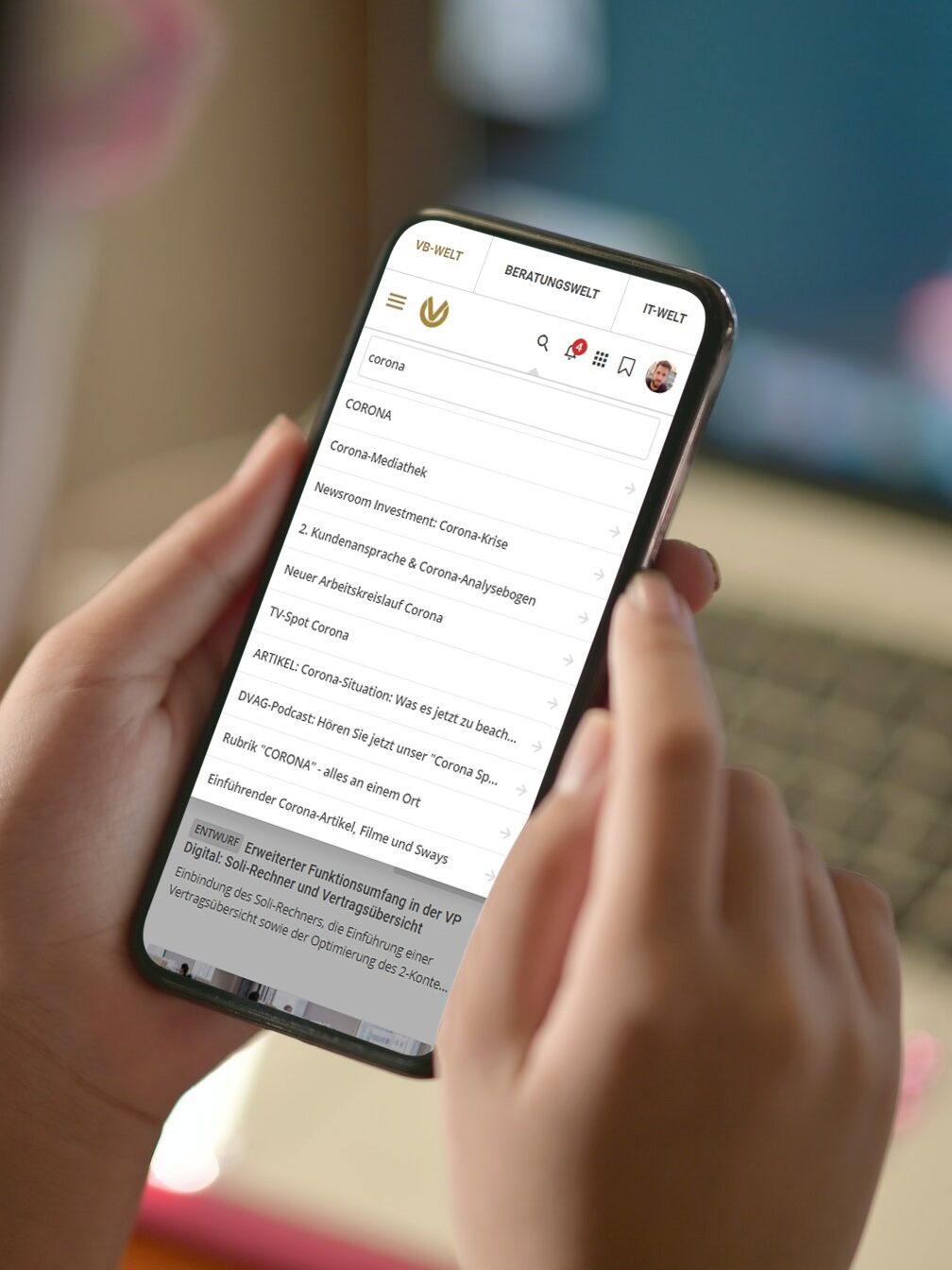 Responsive web design is a must. This solution allows them to use the company's intranet during travels or on the go. To simplify the use, adjust the intranet to mobile devices requirements.
Try to hide the navigation when scrolling to make some more space for the main content.
Prioritize the content and arrange it vertically.
The navigation will be much easier when you apply breadcrumbs at the top of the menu.
You can push hot news to your employees' mobiles to keep them always up to date.
Let them subscribe to the tags or the categories they want to choose and make a whole new approach for remote work, offering a quick way to connect.
9. Recognize the value of media.
The best way to gain user's interest is to publish media materials regularly. Do not underestimate the value of images, videos, or audio. If you wish to create very engaging content, mix them up.
The favorite medium of intranet users is usually a podcast. Provide your employees with high-quality, well-designed materials covering a range of topics from different areas of your activity.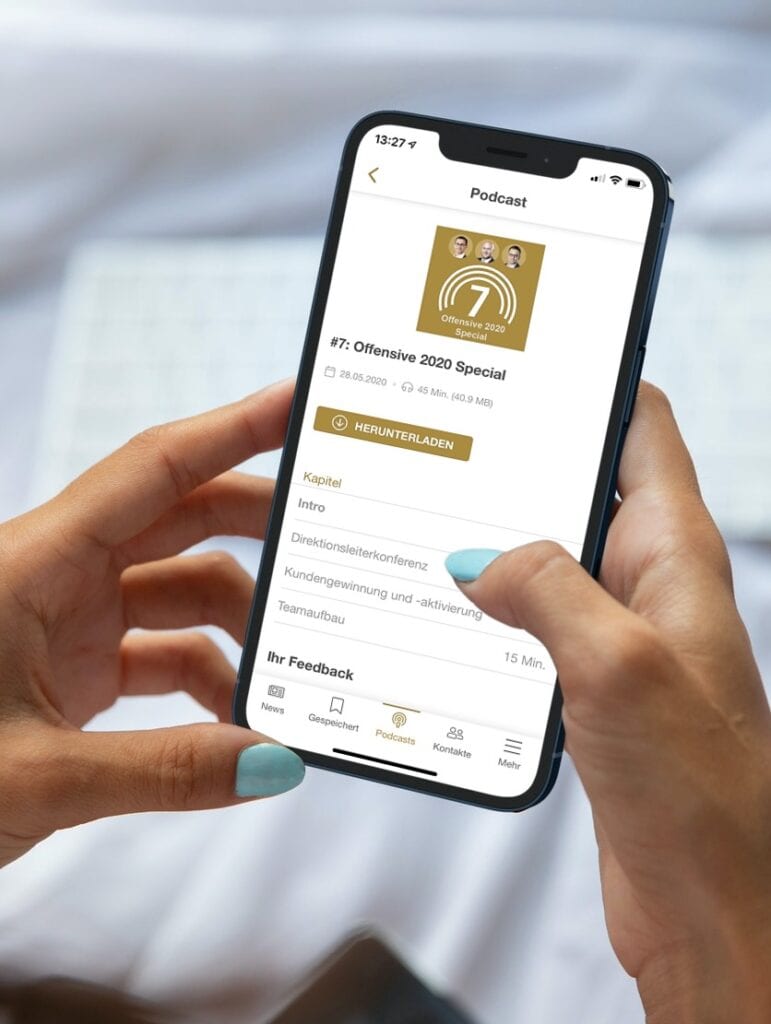 Let your workers easily access these materials on their devices using streaming or downloading options.
Organize live interviews, Q&A sessions with specialists, or lived-streamed events like conferences or workshops. This way more people can take part in them and get informed.
Keep your employees updated, share the videos summarising last events, conferences, or introduce new products.
Educate them with interesting webinars and reportages. Go virtual!
10. Analyze and adapt changes.
Last, but not least point at our list of intranet design examples is actually not the design itself, it's the design analytics. To ensure that the right information reaches your workers, use an analytics platform that will collect data about user engagement.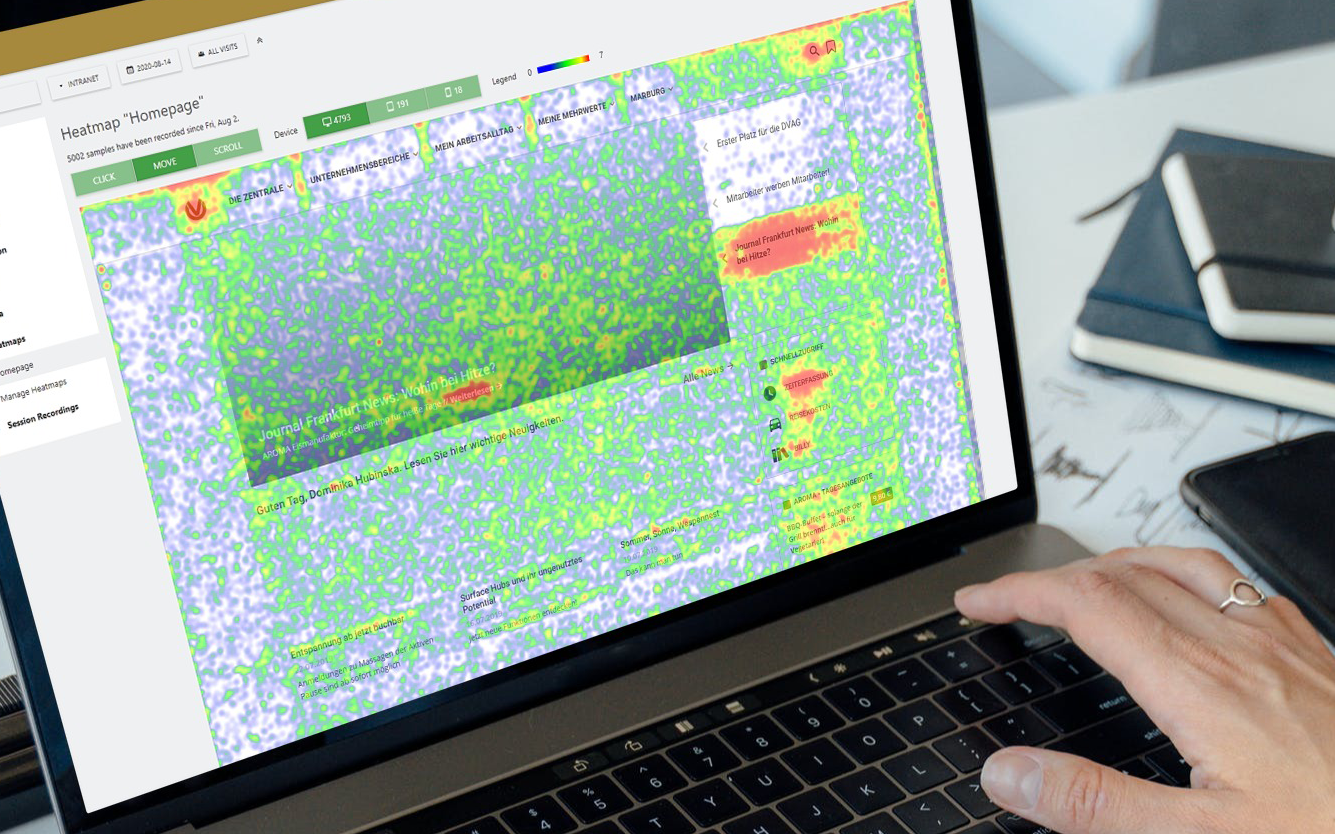 Track the number of people logged in and taking part in your live events.
Follow the history of users' actions on a timeline and record how much time they spend on a particular page, which links they click, check download statistics, or run reports about your internal campaigns. You can easily compare the results of each campaign with the goals you have set.
Analyze heatmaps which will help you to test changes or identify hot and cold areas of users' action. Thanks to this tool, you can optimize the content you share and develop your employees' experience.
Analyze the access to the media. Thanks to that, you will know how many times they are played and how much time your workers spend watching the videos or listening to the podcasts.
Conclusion
A well-designed and user-friendly intranet have a key role in engaging your employees. Not only does it improve the users' productivity, but also it helps people be in touch with up-to-date information. Improving internal communication has a crucial impact on every area of your activity development. An effective and well-designed intranet will promote your company culture and values bringing all your workers together as a community.
Provide all your company members with a holistic digital employee experience and create an innovative workspace! Do you want to design a winning intranet on the best global level? Workai offers you its design services which will change your intranet into a modern and multichannel workspace. Your company members will undoubtedly fall in love with its design from the first click. If you want to see him in action, request a demo today!
How does workai help companies create the most employee-centered intranet design?
At workai, we believe people should not be limited by complicated technology, but tools should support them in executing their internal comms and HR strategies with more confidence and with better results. That's why workai's comms-friendly drag-and-drop CMS allows people without any need for IT or graphic design skills to publish engaging, personalized, and high-performing content using ready-made content blocks and content types, but also ready-to-use intranet design examples. Your internal communication platform build with workai will always look consistent, responsive, and modern – no matter the device or screen size.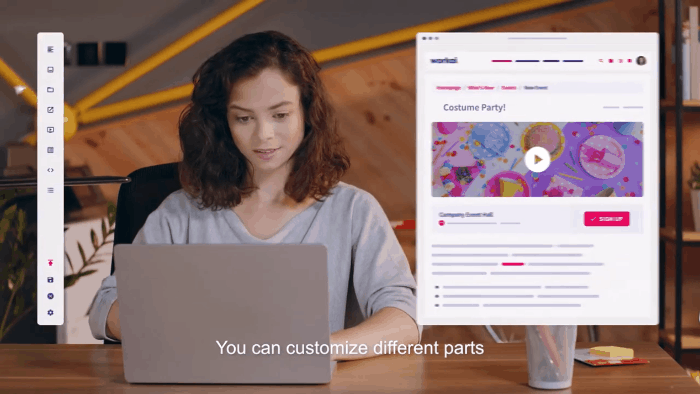 During digital transformation, companies often forget about Employee Experience, focusing all their attention on activities that improve Customer Experience. workai combines multiple functions as a personalized Employee experience platform. In addition to fast communication, each employee has access to personalized content and news and has the opportunity to undergo online training, share documents, listen to podcasts and watch movies.
We work closely with enterprises to make sure that our tools properly support the working of people responsible for internal communication and improve employee engagement of remote, hybrid, and onsite employees.
📅 Book a personalized demo to see how workai supports employees at every stage of their employee journey.
Making your workplace
work for you
A complete, intelligent solution, allowing you to empower your team, get more done, and work better together.