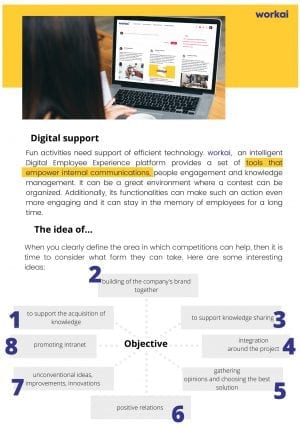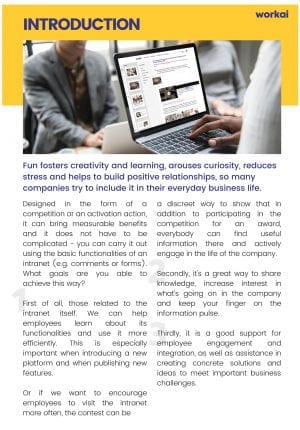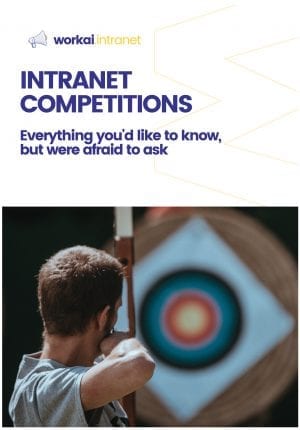 Intranet competitions
Tips to introduce elements of gamification in your intranet. Easy way for increasing your employees' engagement and improving their satisfaction with performed duties.
Fun fosters creativity and learning, arouses curiosity, reduces stress and helps to build positive relationships, so many companies try to include it in their everyday business life.
Designed in the form of a competition or an activation action, it can bring measurable benefits and it does not have to be complicated – you can carry it out using the basic functionalities of an intranet (e.g. comments or forms). What goals are you able to achieve this way?
Learn how to:
Support the acquisition of knowledge,
Integrate employees around projects,
Motivate to gather ideas, improvements and innovations to speed-up your organization.
Fun activities need support of efficient technology.
Tools that empower internal communications, people engagement and knowledge management (as workai platform) can be a great environment where a contest can be organized. Additionally they can make such an action quaint, increasing engagement and satisfaction with performed duties.
Transform your Employee Experience
Take a free 30-day trial or book a demo with one of our experts