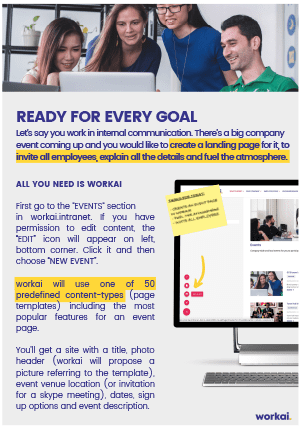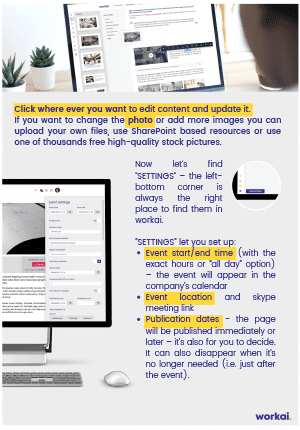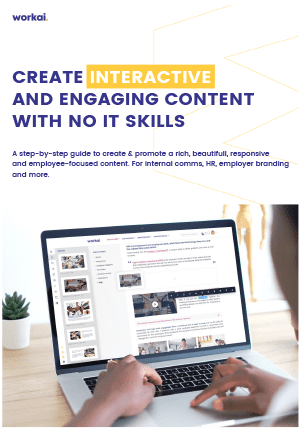 Create interactive and engaging content with no IT skills
A step-by-step guide to create & promote a rich, beautifull, responsive and employee-focused content. For internal comms, HR, employer branding and more.
How to build and promote internal digital content?
Let's say you work in internal communication. There's a big company event coming up and you would like to create a landing page for it, to invite all employees, explain all the details and fuel the atmosphere.
Learn how to:
Create an engaging event page in just a few minutes
Set the right audience and invite your co-workers
Promote the event using a Newsletter
Measure reach and ROI
Dive deeper into workai's features and learn how to inform and engage your employees with the help of interactive content and multiple channels, in minutes, with no IT skills.
Transform your Employee Experience
Take a free 30-day trial or book a demo with one of our experts